The number of people killed in Nepal by the Himalayan country's worst earthquake in eight decades has risen to 5,006, a home ministry official said on Wednesday.
Nepali officials conceded they had made mistakes in their initial response, as survivors stranded in remote villages and towns waited for aid and relief to arrive on Wednesday.
The government has yet to fully assess the devastation wrought by Saturday's 7.9 magnitude quake, unable to reach many mountainous areas despite aid supplies and personnel pouring in from around the world.
Anger and frustration was mounting steadily, with many Nepalis sleeping out in the open under makeshift tents for a fourth night since Nepal's worst quake in more than 80 years.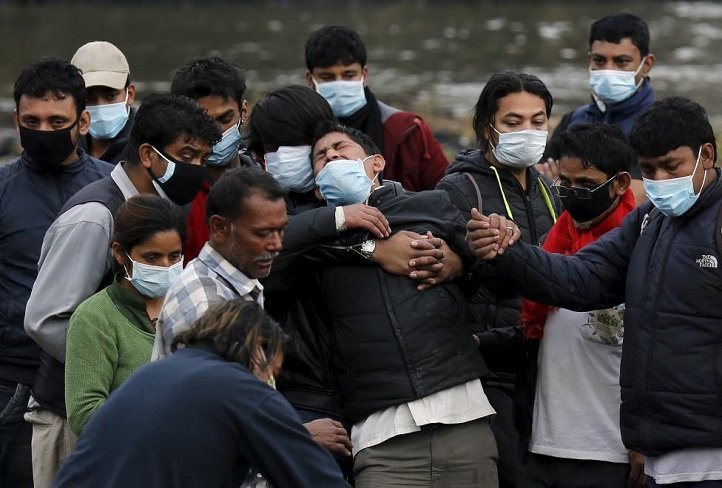 "This is a disaster on an unprecedented scale. There have been some weaknesses in managing the relief operation," Nepal's Communication Minister Minendra Rijal said late on Tuesday.
"We will improve this from Wednesday."
That would surpass the 8,500 who died in a 1934 earthquake, the last disaster on this scale to hit the Himalayan nation of some 28 million people that sits between India and China.
Early on Wednesday, Nepal's home ministry put the latest death toll at 4,768, with more than 9,600 injured. More than 80 were also killed in India and Tibet.
Hospitals quickly overflowed with injured soon after the quake, with many being treated out in the open or not at all.
Foreign Secretary Shanker Das Bairagi appealed for specialist doctors from overseas, as well as for search-and-rescue teams despite earlier suggestions from officials that Nepal did not need such assistance.
"Our top priority is for relief and rescue teams. We need neurologists, orthopaedic surgeons and trauma surgeons," Bairagi said.
Experts from a Polish NGO that has an 87-strong team in Nepal have said the chances of finding people alive in the ruins five days after the quake were "next to zero".
Rare hope
International aid has begun arriving in Nepal, but disbursement has been slow, partly because aftershocks have sporadically closed the airport.
In a rare glimmer of hope, a Nepali-French rescue team pulled a 28-year-old man, Rishi Khanal, from a collapsed apartment block in Kathmandu on Tuesday after he had spent around 80 hours trapped in a room with three dead bodies.
Aftershocks, severe damage from the quake, creaking infrastructure and a lack of funds have complicated rescue efforts. Food, water and power are in short supply.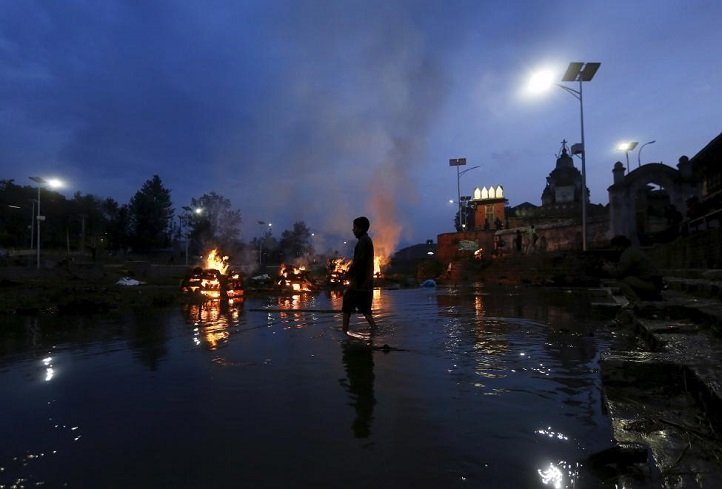 Tensions between foreigners and Nepalis desperate for relief were starting to rise, rescuers said, as fresh avalanches were reported in several areas.
Members of an Israeli search-and-rescue group named Magnus said hundreds of tourists, including about 100 Israelis, were stranded in Langtang in Rasuwa district, a popular trekking area north of Kathmandu hit by a fresh avalanche on Tuesday.
Up to 250 people were missing.
Fights had broken out there because of food shortages, Magnus team member Amit Rubin said. "Villagers think the tourists are taking too much food," Rubin said.
In other remote areas where rescue helicopters were unable to find a place to land, soldiers had started to make their way overland, first by bus, then by foot.
A health official in Laprak, a village in the district best known as the home of Gurkha soldiers, estimated that 1,600 of the 1,700 houses in the village had been razed.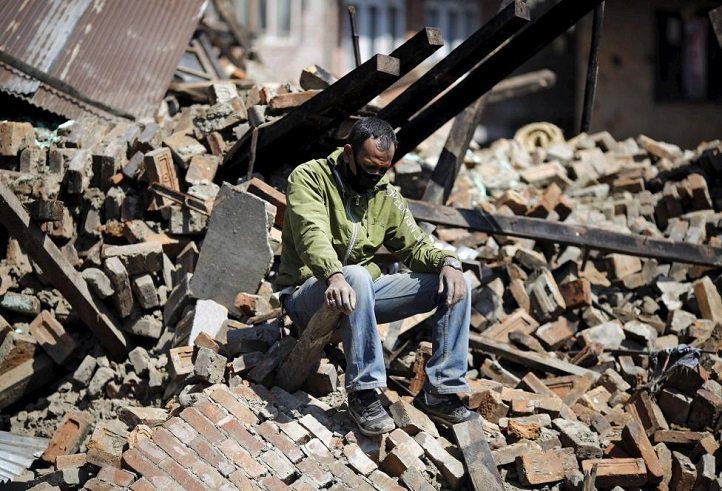 In Sindhupalchowk, about 3 1/2 hours by road northeast of Kathmandu, the earthquake was followed by landslides, killing 1,206 people and seriously injuring close to 400.
The quake also triggered an avalanche on Mount Everest that killed at least 18 climbers and guides, including four foreigners, the worst disaster on the world's highest peak.