Anna Hazare has said he is "very saddened to see" that some of Delhi Chief Minister Arvind Kejriwal's colleagues have gone to jail, while some others are "indulging in fraud".
"I am very hurt…When he (Kejriwal) was with me, he wrote a book on gram swaraj…Will we call this gram swaraj? That's why I am very sad. The hope with which I was looking at him (Kejriwal) is over," he said.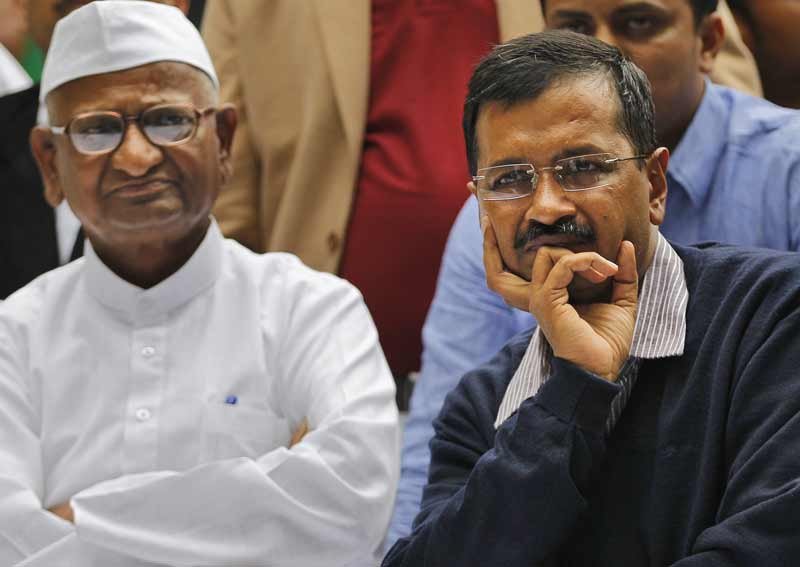 His remarks come against the backdrop of the arrest of AAP MLA Sandeep Kumar who has been accused by a woman of having raped her.
36-year-old Mr Kumar, who was sacked as a minister by the Delhi government in the wake of the accusation, was on Monday remanded in three-day police custody by a court.
Mr Hazare said he had earlier told Mr Kejriwal, "You are going to roam the world after launching your party. You will hold rallies in the country for the same, but how will you find out that the people who join your party have a good character or not?
I think a proper check didn't happen for inducting people in the party (AAP), because of which such a situation has taken place: Anna Hazare

— ANI (@ANI_news) September 6, 2016
"He (Mr Kejriwal) did not have an answer for that. I can experience it today. I had said this earlier also, be it any party or leader, it is necessary to check if the people who join a party have a clean character or not."
Mr Hazare told a TV news channel, "Arvind has been with me for many years. I was very hopeful for Arvind. I was hoping that he will set a different example for politics in India and also that he will give a different direction to the nation."
Meanwhile the Delhi CM did not respond when he was asked about Anna Hazare's statements