Days after a BJP leader from Meghalaya quit party over beef ban, another Meghalaya leader quit the BJP on Tuesday. 
Bachu Marak, district president of BJP for North Garo Hills resigned against the "imposition of BJP's non-secular ideology." 
Bachu's resignation comes four days after West Garo Hills district president Bernard Mark made an exit from the party on the issue of beef ban.
"I cannot compromise on the sentiments of the Garos.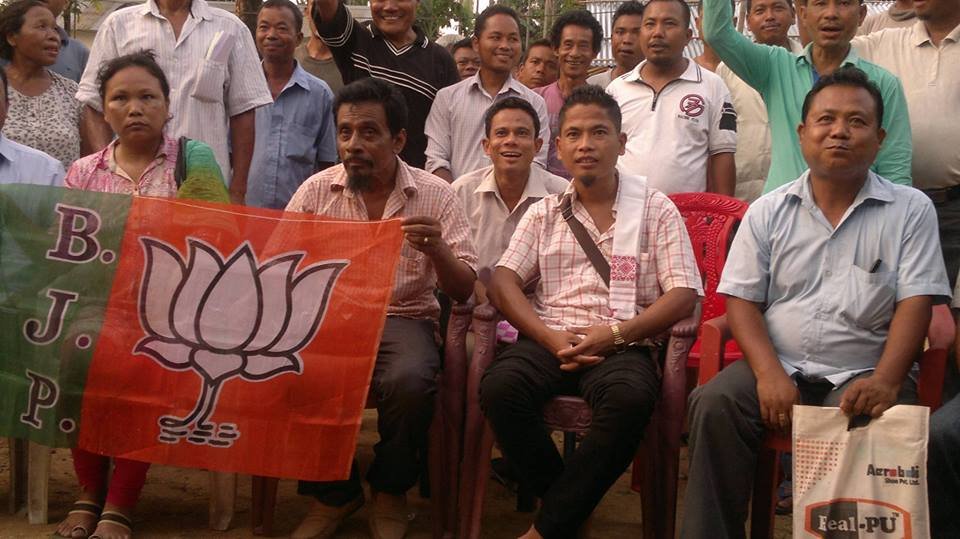 As a Garo, it is my responsibility to protect the interest of my community. Beef eating is part of our culture and tradition. Imposition of BJP's non-secular ideology on us is not acceptable," Bachu said after resigning from the party.
He has submitted his resignation to state party president Shibun Lyngdoh.
Bachu had proposed a bitchi (rice beer) and beef party in the Garo Hills on his Facebook page recently to mark the Modi government's three years in office and had attracted party leadership's criticism.
BJP national spokesperson Nalin Kohli had warned of stringent action against Bachu. Former BJP leader Bernard, who had resigned from the party, is organising a beef party at the Eden Bari locality of Tura on June 10 and Bachu is also expected to participate in the event.
"I will attend the beef party in Tura to register our voice against such moves of the BJP," he said.
Feature image source: Bachu Marak/Facebook