In recent times, no other Indian smartphone has managed to create as much buzz as the Freedom 251. And obviously so, that buzz had a lot to do with the unbelievably low starting price.  
With questions being raised over the promised price of Rs 251 for a 3G smartphone by new entrant Ringing Bells, the telecom ministry found that a device with similar specifications would cost about Rs 2,300. Smells like scam, doesn't it? Well, that we will get to know that soon!
Meanwhile, there's a new player in the market set to give a tough competition to Freedom 251. Well, the price is a little higher but it does not harm to check it out once.
Let's check out the awesome features that the new smartphone boasts of:
Freedom to Flaunt : Yes, why won't you flaunt your phone! After all, this special phone is made of components found on Mars.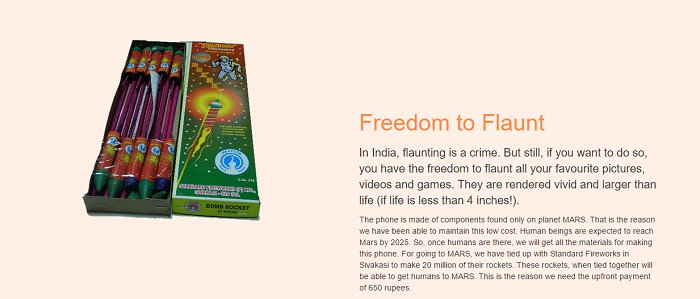 Freedom to Capture : For all the souls who are too lazy to take a selfie, the phone will take care of that.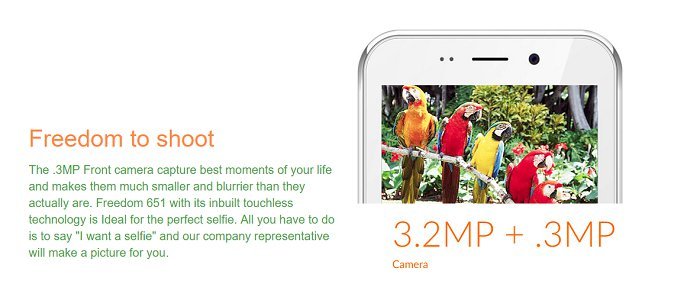 Freedom to Connect : Because the world is all about making connections.

Freedom to Explore : Apart from connecting, use your time to explore because the world is yours.

Freedom to Talk : Yes, this phone can even sense your emotions and also save you from unwanted conversations at times. Smart isn't it?

Convinced? Let's head to the checkout section.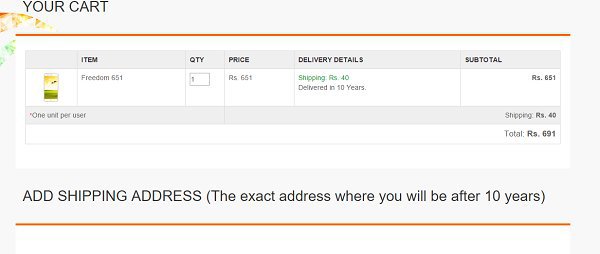 Yes, so wait for 30th June, 2016 where you will receive your smartphone through a drone!
Now, please don't kill me! By this time you read this must have guessed from the pictures that it is indeed a parody site. The world's cheapest smartphone has become the butt of jokes everywhere and everyone is in a mood to take digs at it. Sensing the mood, a spoof website freedom651.com took this jibe at freedom251.com in the most amusing way.
This website is an exact replica of the real website Freedom251.com owned by the smartphone manufacturing company "Ringing Bells". 
The 'About Us' section of the spoof website clearly mentions that it is indeed a 'parody website with no intentions of making a smart phone or any other smart move towards making one.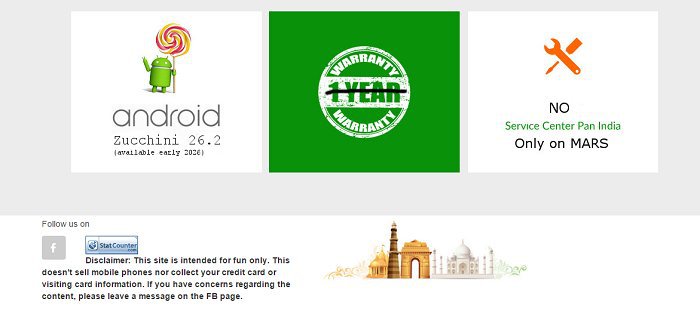 Doesn't Ring a Bell, right?