Another journalist has been attacked. This journalist was seriously injured after six men attacked him in Anand Puri Colony in Krishna Nagar area of Mathura.
According to reports, the incident took place on Sunday, June 28, when Arun Chaturvedi, who edits a Hindi weekly, objected to dumping of waste on roadside. He was attacked with a spade and an iron rod, allegedly, by dairy farm owner Madan and his four brothers. He was rushed to the district hospital in an unconscious state.
Police had registered a case and booked the accused, who are still absconding, under sections 307, 147 and 148 of the IPC. "They would be arrested shortly," said SSP Rakesh Singh.
This is the fifth major attack on journalists in last two weeks. There are no protests from anywhere over the issue. The political corridors and other institutions of justice have maintained 'criminal' silence over it.
June 2015 has been a really bad month for India's journalists. India is ranked 138th out of 180 countries when it comes to freedom of media and the safety of journalists.
Two journalists have been killed while one is still struggling for life in a hospital. Just a few days after these incidents, another journalist, along with his wife, was thrashed and abused by the security guards of a People's Democratic Party (PDP) minister in Jammu and Kashmir. The minister was watching the whole show while sitting in his car.
On Sunday, June 21, body of Sandeep Kothari , a former journalist was found in Wardha district of Maharashtra. He was murdered in Balaghat district of Madhya Pradesh. Three people allegedly involved in illegal mining have been arrested for the murder.
On June 8, Jagendra Singh was burnt to death by policeman in Shahjahanpur in Uttar Pradesh. His only fault was that he accused a state minister of being involved in illegal mining.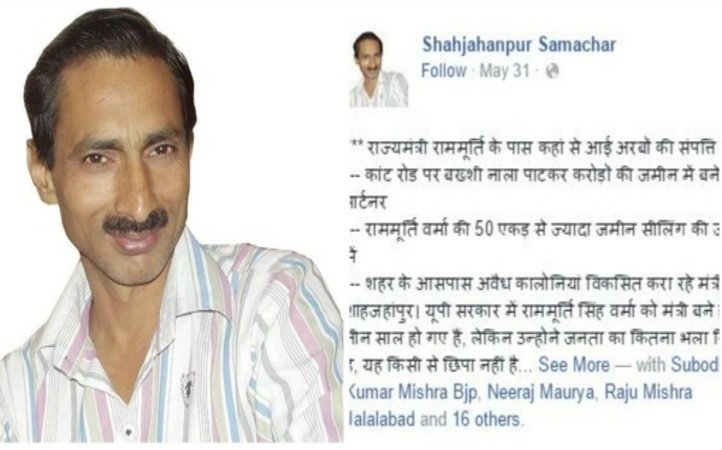 On June 13, Haider Khan was dragged behind a motorcycle for his article on an illegal land grab. He is in hospital recovering from the brutal attack.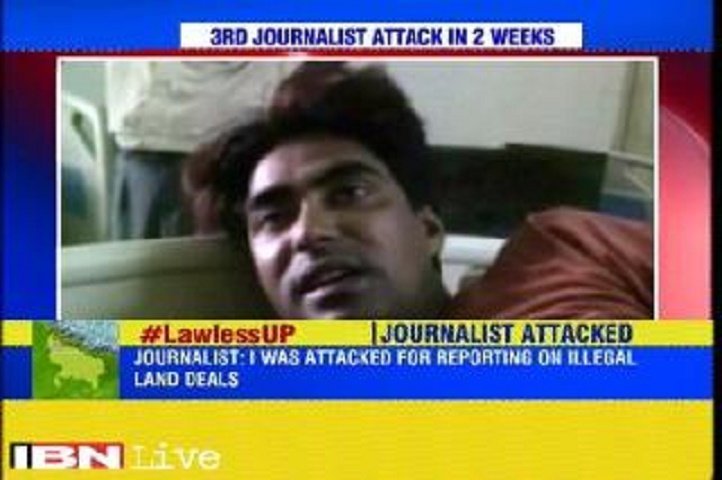 On June 22, Javed Malik , a senior journalist working with the Greater Kashmir newspaper, was thrashed after he objected to the guards passing lewd remarks on his wife. He accused agriculture minister Ghulam Nabi Lone Hanjura of signalling his guards to assault him.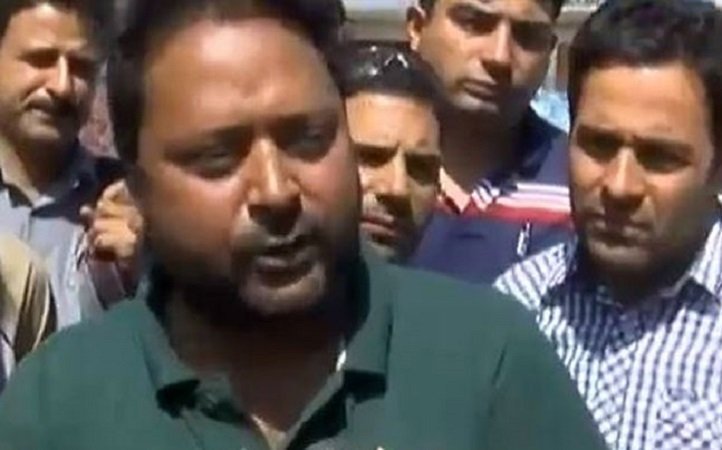 According to a report, India ranks third in the top 10 countries for the number of journalists killed. It follows the likes of Pakistan and the Philippines.