New Delhi: A Manipuri youth working at a call centre in Gurugram has alleged that he was brutally thrashed and stripped naked by his employer and other colleagues. The youth was assaulted after he was accused of stealing company's data that cost the company Rs 2 crore.
While Gurugram's Udyog Vihar police station has registered a case under sections 148, 149, 323 and 506 of the Indian Penal Code, the accused owner and his companions are on the run. 
Identified as Romen Arambam, reports said the Manipuri youth was punched, kicked and hit with a baseball bat by the BPO's CEO, the staff and bouncers. He also said they stripped him naked, poured cold water over his private parts and filmed the incident on a mobile phone.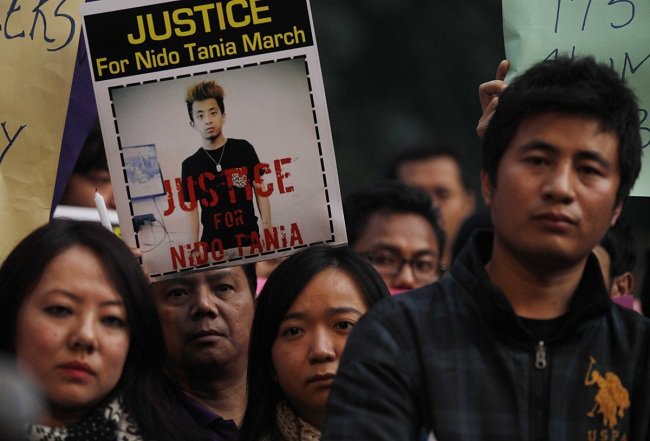 The incident took place on January 13. However, the victim approached the police three days later.  
"The company operates from a single room. It's a customer-service based IT company whose payments depend upon the customer satisfaction. The youth was accused that his work hadn't satisfied the customer which had led to the cancellation of payments to the company," a police official from Udyog Vihar police station told ScoopWhoop News.
Arambam, who's recuperating at a local hospital, couldn't be reached for comment. 
In his complaint, the youth said he was beaten up with belts, buckles and sticks, police said. While the police confirmed that the youth had scratches and bruises on his body, there was no sharp injury on Arambam's body.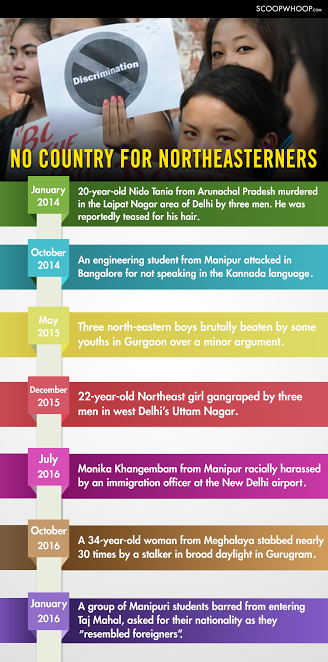 However, the North-Eastern residents in Delhi are not taking the case at the face value and allege "racial discrimination."  
"This is a question of racial discrimination against North-Eastern people in the country. How could have his CEO beat him mercilessly without any evidence or witness. There was no conclusion that he had done something wrong. Would they have beaten him if he was from any other state?," Miraj Shah, former president of Manipuri Students' Association Delhi told ScoopWhoop News.
Police said a manhunt has been launched to nab the culprits. 
The incident comes a day after a video surfaced on social media which showed three neighbours beating up a Mizoram youngster with iron rod over a parking issue. 
Feature image source: PTI/Representational Image