In 2010, just after the Padma awards were announced, Anupam Kher echoed our minds: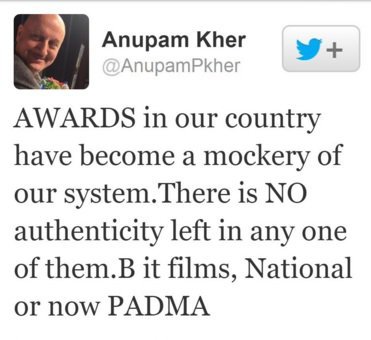 That he is accepting the Padma Bhushan conferred on him with all his eagerness is another story. 
Happy, Humbled & Honoured to share that i have been awarded The PADMA BHUSHAN by the Govt. of India. Greatest news of my life:) #JaiHind

— Anupam Kher (@AnupamPkher) January 25, 2016
But the perception, that the country's highest civilians awards are a joke, remains.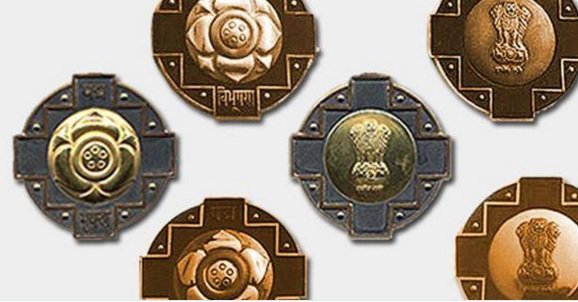 Like every year, the list of Padma awardees this year has left us stumped too. Names who deserved the honour long ago and have even faded from the public memory (like Dhirubhai Ambani) are suddenly back in limelight and those who we think did little to deserve the titles are being decorated.
For the uninitiated, the awards are conferred in three categories – Padma Bhushan, Padma Vibhushan and Padma Shri. They are given for distinguished and exceptional achievements, service in all fields of activities, disciplines such as art, literature and education, sports, medicine, social work, science and engineering, public affairs, civil service, trade and industry.
That the awards are hardly genuine, and more or less dictated by politicians, especially the government of the day, is evident since their inception.
Sample this: Former president Rajendra Prasad ordered a Padma Shri for his favourite nurse, while Rajiv Gandhi nominated his school principal. Jawaharlal Nehru and Indira Gandhi were still in office when they received the Bharat Ratna, suggesting they honoured themselves.
In 2011, Atal Behari Vajpayee was ignored while his former secretary, Brajesh Mishra, got the Padma Vibhushan. Chittaranjan Singh Ranawat's Padma Vibhushan came in the wake of his successful knee surgery on Vajpayee.  The likes of hotelier Sant Singh Chatwal have made it to the list. While many iconic actors were never recommended, Saif Ali Khan received the Padma Shri.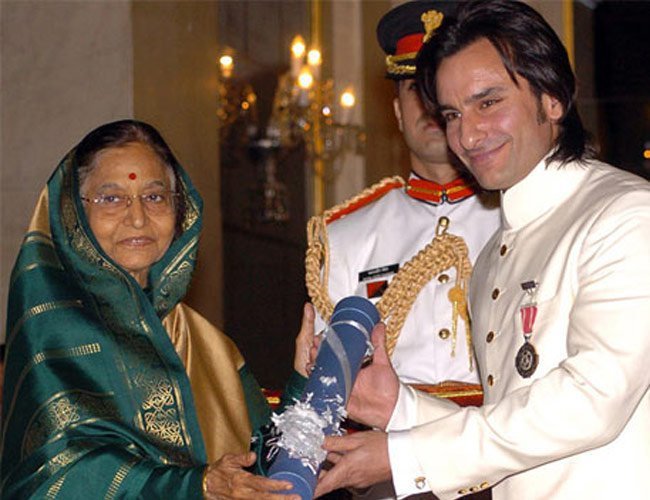 The list is endless and it's depressing.
Why, you heard straight from the horse's mouth when recently, union minister Nitin Gadkari, rather infamously, said that former actress Asha Parekh asked him to nominate her. Gadkari even said the awards had become a headache for the government.
Time and again, people have made this concern public. Baba Ramdev, after it was revealed that the government was considering him for Padma Vibhushan award, had famously said these awards were given after politically lobbying and thus he wouldn't accept it. Saina Nehwal created a hue and cry over her being absent from the list last year, after which the government surprised us even more when they suddenly decided to honour her.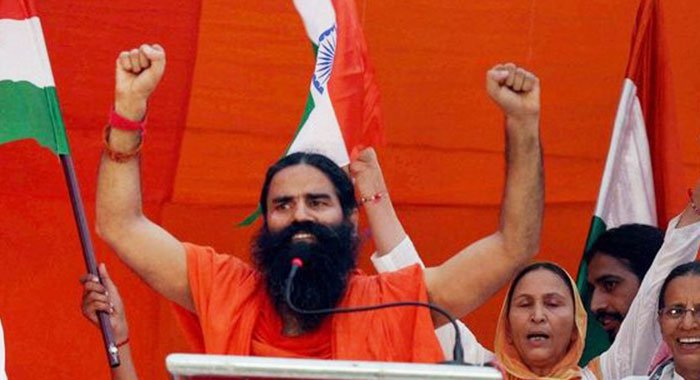 So what are these awards really good for? 
As one columnist pointed out, "Are these quid-pro-quo anointments any different from the "Rai Bahadur" and "Khan Bahadur" titles with which colonial British rulers co-opted the more influential and pliant among the Indian natives into supporting their policies and legitimising their rule?"
Well, we are asking the same.
All images are sourced from PTI