A musical genius and Bengali icon, Anupam Roy has been a household name in Kolkata since 2010. Writer, singer, composer of the Bengali classic Amake amar moto thakte dao, Roy enters the Hindi film industry with Shoojit Sircar's much awaited Amitabh Bachchan-Deepika Padukone-Irrfan Khan starrer Piku .
The engineer-turned-music director met us for a chat in his studio in South Kolkata's Lake Gardens. " Keu eseche? ", (Has anyone come?) we overheard him ask the watchman in Bengali, before he appeared, dressed like a typical Bangali kobi (Bengali poet) donning a casual blue kurta, white pyjama and a friendly smile.
Piku 's music has garnered a lot of attention. Were you excited before the music release?
First time when Shoojit (Sircar) da , offered me this big project called Piku , it was a huge thing for me, I was very happy. I celebrated with my friends, had a party. I did not have much expectations out of it. After the first song got uploaded on YouTube… It felt great when tweets after tweets, messages after messages started coming in. It will definitely help me to move ahead.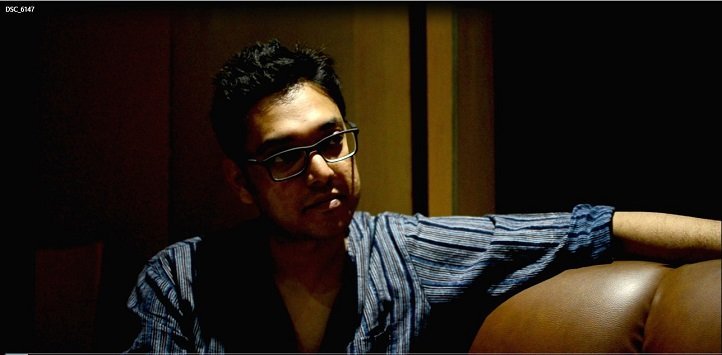 You graduated as an engineer from Jadavpur University and had a job in Bangalore. What made you quit and pursue music?
While pursuing my graduation from Jadavpur University I was composing songs but never had the confidence to take it up as my profession. I got a job offer from Texas Instruments in Bangalore. While working I kept composing songs and knew this is not where I belong. It took me six years to quit my job. Amake amar moto thakte dao triggered my passion for music.
Since Feluda Ferot (2008), Anupam-Srijit were together, the chemistry became well known in the industry. Is this how you bagged the Bengali-hit Autograph ?
Autograph happened suddenly. It was a struggle at that time in Bangalore. Srijit Mukherji (director of Autograph , Anupam's debut Bengali movie) was assisting Anjan Dutta, Aparna Sen and after some time he wanted to do a film of his own. He previously had assured me if he makes a movie he would use one or two of my songs and he kept the promise. ( Pauses thoughtfully) So, it happened when I was totally unaware of the happenings in the Bengali film industry.
Autograph songs broke all the barriers and won the hearts of both the intellectual and commercial movie buffs. How do you plan on invading Bollywood?
(Smiles confidently) See, I clearly don't have any ambition to influence people. I have my love for music, I believe in a certain kind of music, I believe in the soul of the music. That is my idea of music. Be it anywhere in this world, I would continue doing my own work.
Would you like to relocate to Mumbai?
I am open to everything. Any place that would offer me better opportunities, I am ready to move to.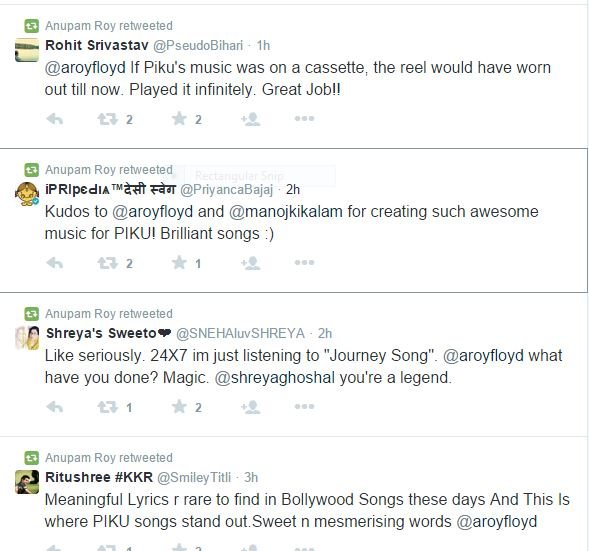 Source: Twitter
Tell us your experience with the Piku team.
Shoojit da had listened to my Bengali stuff and entrusted me with this big project. I had an amazing experience. I am very greedy to work with them again.
So, can we call it your dream project?
Yes. I think it should be any musician's dream project. Shoojit da did not interfere in how I'm doing my work or recording my songs. He just lets you be. This kind of artistic freedom is something that I crave for.
Your message to those who will hear you through Piku?
I am so thankful to those who loved my music. Keep giving me your love and support.
Read more: