It's official: Chennai is knee deep in trouble. The current deluge is already the most the city has seen in 100 years and, unfortunately, it is set to get worse.
As Tamil Nadu braces for more heavy rains, the Navy has deployed divers, UAVs to help in rescue operations. The MeT department has predicted heavy to very heavy rainfall in Tamil Nadu, particularly in the northern districts of Chennai, Tiruvallur and Kancheepuram, the Hindu reported.
But in the middle of all this, a Hyperlocal messaging app, Lookup , has partnered with a volunteer-organisation, Bhumi , to help rehabilitate flood-affected people in Chennai and other parts of Tamil Nadu.
To run you through the app:
1. Download Lookup http:// lookup.to/download
2. Follow the steps listed.
3. List your accommodation # ChennaiRainsHelp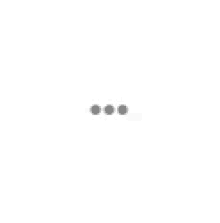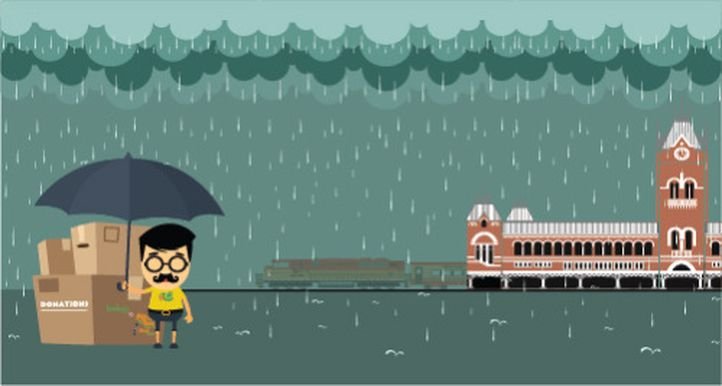 Also, people can make use of this Google document which has the most comprehensive shelter list and phone numbers that are offering help during the #ChennaiFloods .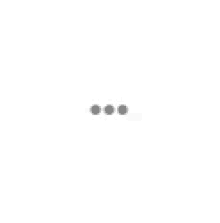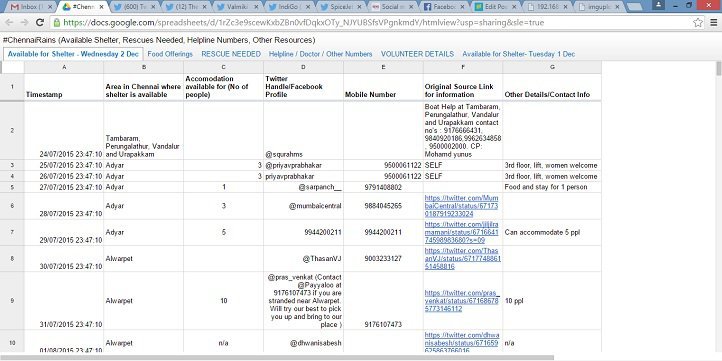 Or this temporary website Chennairains.org which has also been set up to coordinate offers of shelter and food.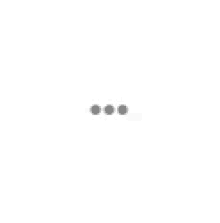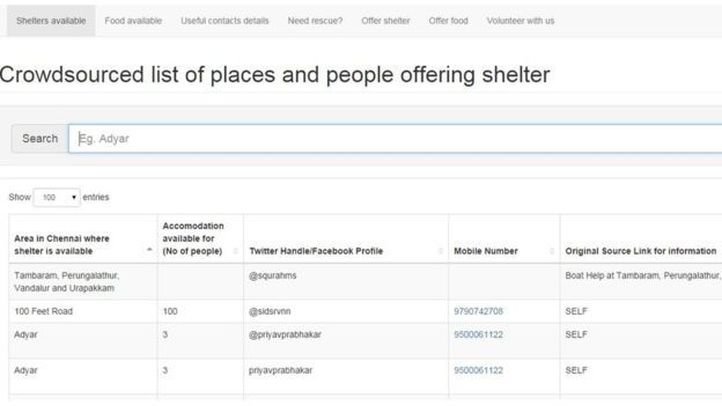 Screengrab of Chennairains.org
A customised version of Google Maps (layer) now allows people in Chennai to mark off areas which are water clogged and unsafe for travel and help them in selecting alternate safe routes to travel.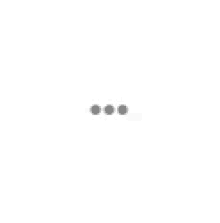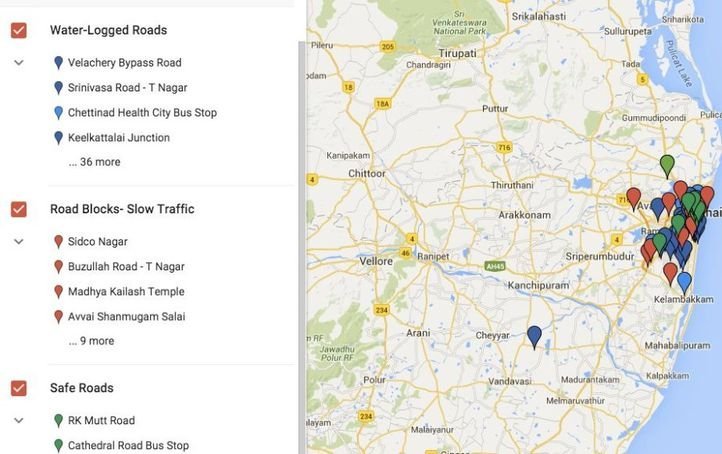 Stay afloat, Chennai.