Applauding the economic reforms unveiled by India, tech giant Apple's CEO Tim Cook said the world's third largest smartphone market presents a "very good business environment" going ahead.
Apple, maker of the iconic iPhone, has been sharpening its focus on the the world's largest democracy as it sees India "quickly becoming the fastest growing BRIC (Brazil, Russia, India and China) country".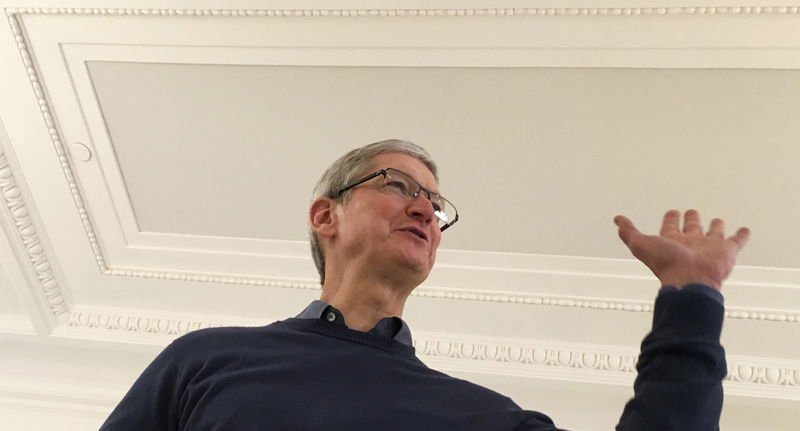 Describing India as a rapidly expanding market, Cook said revenues from the country were up 38 per cent and in constant currency, the growth was 48 per cent.
"So, it's a very rapidly expanding country. And I think the government in India is very interested in economic reforms and so forth that I think all speak to a really good business environment for the future," Cook said on an investor call.
Recently, Apple has sent an application to the Department of Industrial Policy and Promotion (DIPP) for approval for setting up retail outlets in India.
Cook said the company is "putting increasingly more energy in India" and will continue to invest here for the long-term.
"India's growth, as you know, is very good. It's quickly becoming the fastest growing BRIC country. It's the third largest smartphone market in the world, behind China and the US," Cook said.
After years of rocketing growth, Apple reported the slowest sales ever of its market-leading iPhone for the quarter ended December 26.
It sold a record 74.8 million iPhones, but only fractionally higher than the 74.5 million in the same period last year and the slowest growth since the iconic handsets were introduced in 2007.
In India, the total iPhone sales grew 76 per cent, Cook said. Comparing India with the Chinese market, Cook said the population of India is incredibly young. 
"I think of the China age being young, at 36, 37 and so 27 (median age in India) is unbelievable. Almost half the people in India are below 25. And so I see the demographics there also being incredibly great for a consumer brand and for people who really want the best products," he said.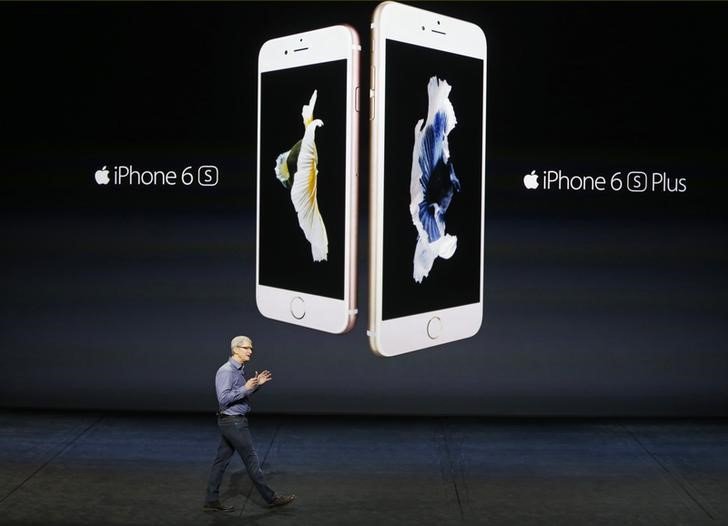 Cook said revenues from India were up 38 per cent and in constant currency, the growth was 48 per cent. Apple posted a record quarterly profit with net income growing 2 per cent year-on-year at $18.4 billion, while revenue was also up at $75.9 billion.
India is one of fastest growing handset markets globally and is poised to overtake the US soon. According to research firm IDC, shipments in India grew 21.4 per cent year-on-year to 28.3 million units in the July-September 2015 quarter.
Samsung led the tally with 24 per cent share, followed by Micromax (16.7 per cent), Intex (10.8 per cent), Lenovo Group – Lenovo and Motorola (9.5 per cent) and Lava (4.7 per cent).