At last the day is here, when the excitement of Apple loyalists and the curiosity of loyal Apple critics will finally bear fruit. Apple CEO Tim Cook in a spectacular and much awaited event, pulled the veil off the new iPhone 6S and 6S Plus alongwith iPad Pro and a revamped Apple TV.
Like every year before a new Apple event, expectations are sky high with consumers and investors letting their imaginations go wild, and like every year they were left wanting for more. Although Apple has found itself struggling to cope with its own precedents, there are few interesting updates in the newer versions. Are you an Apple nerd? Here's all you need to know about the new phones.
Force sensitive 3D touch
This is perhaps the most talked about update added to the old model, since there have not been any modifications in look. This 3D touch feature allows a user to perform three distinct functions, with three different levels of force.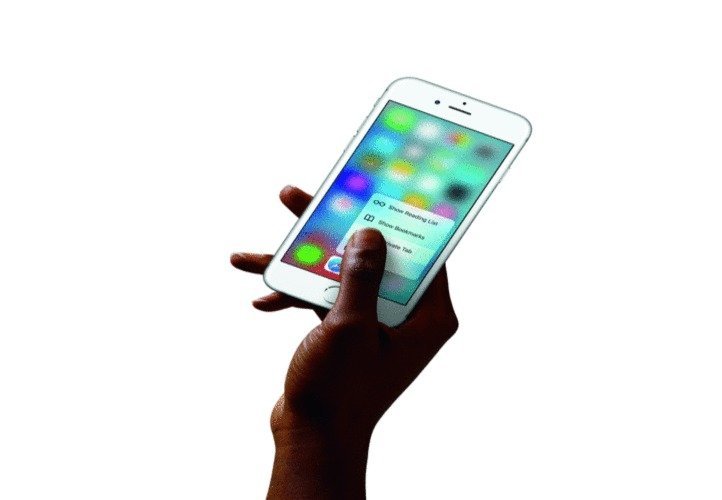 A light tap will give a peek in an App, pressing a bit harder will pop open the App window and a firm touch from left to right will take the user to the previous app. Might be puzzling, but not if you are a polished Apple user.
No bendgate this time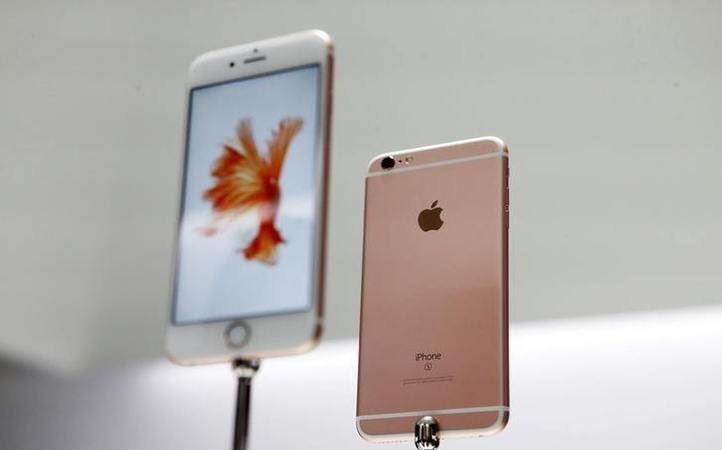 Now if the first thought in your mind is to grab an iPhone 6s and make a sequel of those iPhone bending videos, this version will disappoint you. There may or may not be a new scandalous flaw to exploit, but with the new 7000 Series aluminium body , there won't be a repeat of last year's 'bendgate'.
More megapixels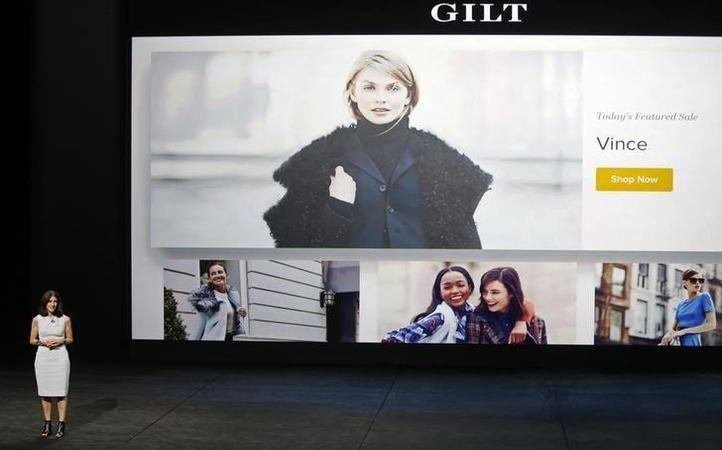 Last year Apple resisted the calls from fans and taunts from Android users in relation to cameras with more megapixel units, choosing to focus on photo quality in the iPhone 6 and 6 Plus. But it seems to have finally given in to market conventions, and has brought a 12-megapixel camera which can also record 4K video . The same improvement is seen in the front camera, which will be 5-megapixel with HD video recording and selfie panoramas .
Alive photos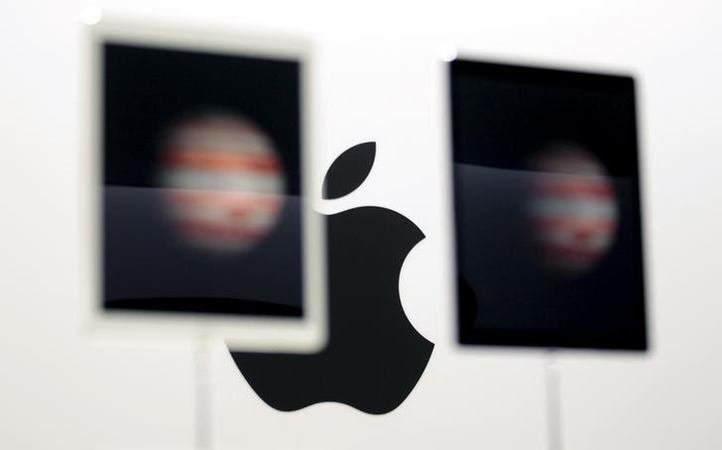 Apple has not completely shifted focus from photo quality, and has come up with this new software. Here the camera records a short video when the user captures a photo, when force is applied on the picture, the photo is set in motion. So this gives a literal representation to "bringing picture to life."
Minimal change for Siri
This intelligent personal assistant for iOS, Siri has also seen a small update in this version. While in previous models the device had to be plugged in so that Siri could listen, here all one needs to do is say "Hey Siri" and the assistant responds even when the display is off.
Faster touch ID
While the first-generation fingerprint scanner available in the iPhone 6 and 6 Plus, is already faster than all other sensors available, the one in iPhone 6s and 6s Plus is twice as fast. With the kind of speed the previous version had, one can only imagine what this model offers.
Better performance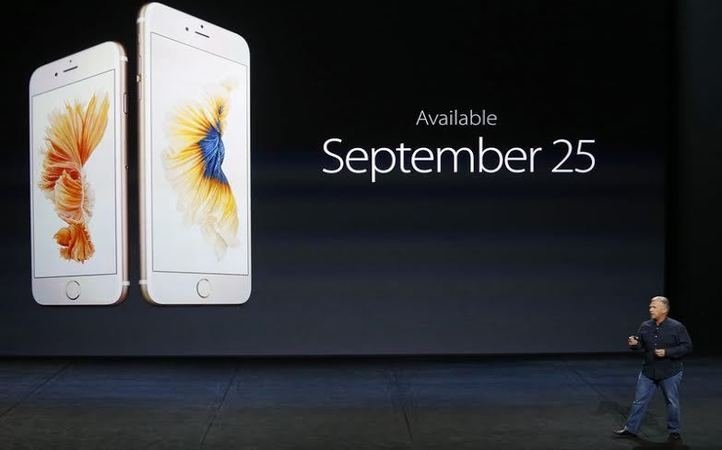 For the iPhone 6s and 6s Plus Apple has replaced the dual-core A8 processor available in the predecessors, and offers Apple's new A9 processor . This processor is based on a unique tri code architecture, with speed 70% higher than that of A8. Also last year's 1GB RAM, has been replaced with a 2GB RAM , to boost performance.
And this year's colour is?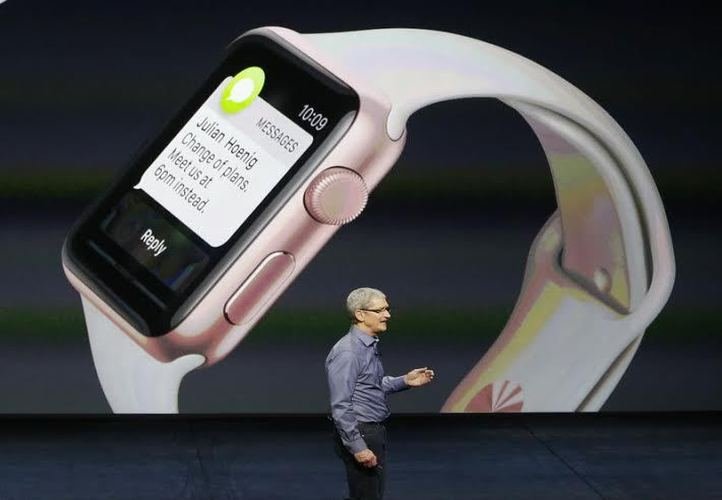 Last but not the least, Apple does offer something in the looks section, despite no significant changes in the design. While last year's gold colour became popular after initial skepticism of consumers, this year a shade of rose pink has been added to it. The rose gold colour will probably take the market by storm, as has been a tradition in case of new iPhone releases.
Apple TV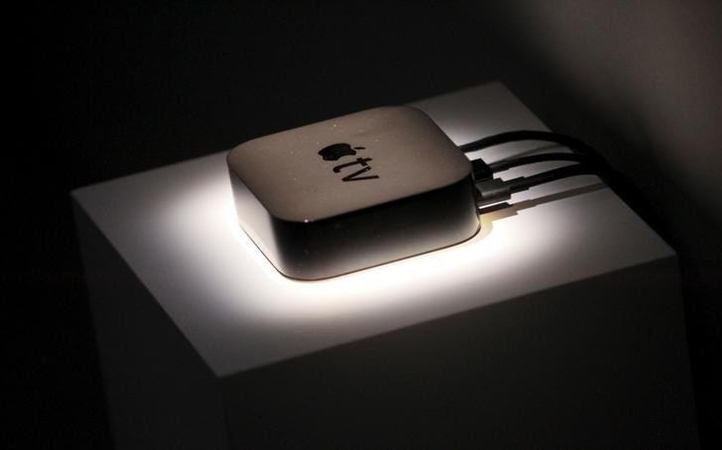 While the iPhone 6s and 6s plus seem like mere updates to iPhone 6 and 6 plus, the Apple TV has received accolades. With Siri added to Apple TV, you can rewind a movie 15 seconds and get subtitles, just by saying something like "what did he say?" The set top box has been given an app store, so developers can create new apps and video games for Apple TV.
Among other announcements the iPad Pro gets a stylus and an enlargement, which has left consumers calling it "too big." The iPad Pro has a 12.9 inch (32.8cm) display. The Apple Watch will get the Facebook Messenger and a new line of luxury watches will be added, in collaboration with French brand Hermes.
The comparison is more with iPhone 5s rather than iPhone 6, given the two year upgrade cycle most consumers follow.