Chief of Army Staff General Bipin Rawat on Saturday said the use of human shield by security forces cannot be made a standard operating procedure (SOP) in dealing with Kashmir situation, reports The Times of India. 
Rawat had recently defended Major Leetul Gogoi, who used a man as human shield against stone pelters in Kashmir, saying the Indian Army is facing a 'dirty war' in Jammu and Kashmir which has to be fought through 'innovative' ways. 
He said some misinformation is being spread among the people of the state, which in turn is compelling the younger generation to pick up arms.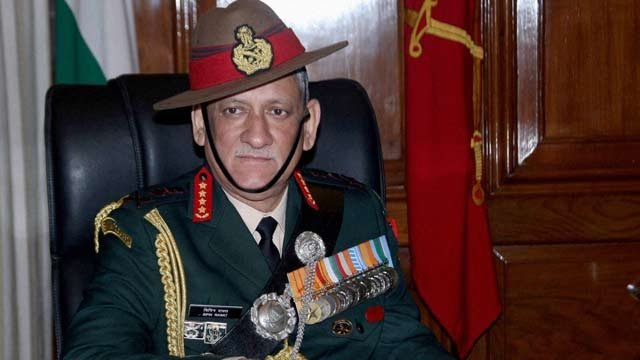 "Some misinformation is being spread among the people of Jammu and Kashmir which is causing trouble and possibly compelling some of the younger generations to pick up arms. But, I hope, they will soon understand that what they are doing is not correct," General Rawat said in a media interaction after presiding over a Passing Out Parade ceremony at Air Force Academy in Dundigal on Saturday.
Commenting on the latest encounter between security forces and militants in Arwani village, the Army chief said that some parts of South Kashmir are in trouble and necessary counter action is being taken.
"Some parts of South Kashmir are in trouble, but necessary actions are being taken to ensure the situation there is soon brought under control," he said.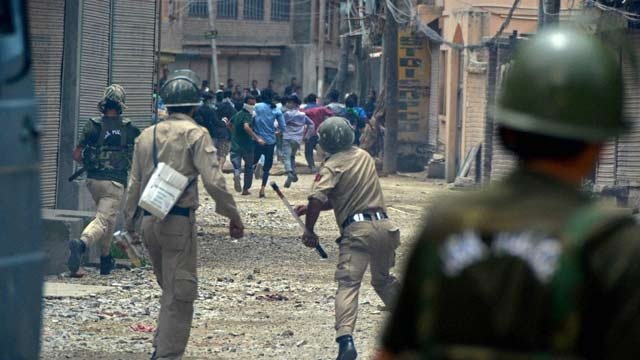 "We care about human life and make sure human rights are not violated. We are trained to handle such situations," he said.
Earlier on Saturday, personnel of the 90th Battalion Central Reserve Police Force (CRPF), Special Operations Group (SOG) and Rashtriya Rifles retrieved the dead bodies of three terrorists, including Lashkar-e-Taiba commander Junaid Matto, who were killed in an encounter in Arwani village.
Meanwhile, the joint separatist leadership has called for a complete shutdown in the Kashmir Valley to protest against the killing of two civilians in firing by the security forces.
(Feature image source: PTI)