The Indian army launched an operation in Manipur on Friday, June 5, to hunt tribal separatist guerrillas who killed at least 20 soldiers in the deadliest attack on security forces in the state in more than two decades.
The central government asked the army to "trace and eliminate the insurgents" involved in the attack, a military commander said, asking not to be identified because he is not authorised to speak to the media.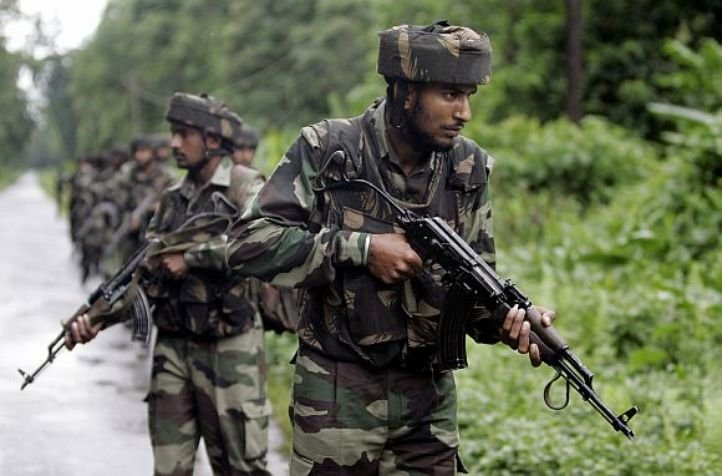 As in much of India's remote and underdeveloped northeast, Manipur has been the scene of recurring strife between ethnic and religious groups since independence from British rule in 1947.
Manipur is one of seven northeastern provinces attached to the rest of the India by a thin strip of territory arching above Bangladesh. In culture and appearance, its people have more similarities with Southeast Asia than mainland India.
About 2,000 people have been killed in the violence in Manipur over the last decade, according to the South Asian Terrorism Portal.
A senior intelligence officer said about 50 tribal guerrillas were involved in the ambush of the three-vehicle convoy on a narrow road on a remote hillside about 100 km (60 miles) from the state capital, Imphal, on Thursday.
The militants fired rocket-propelled grenades, detonated improvised explosive devices and peppered the trucks with machine guns, army officials said. Two of the military trucks carrying soldiers caught fire.
The militants may have escaped across a porous border to hideouts in Myanmar, a trek of at least four hours through thick forest from the site of the attack, according to intelligence officers.
Three rebels groups active in the area, the National Socialist Council of Nagaland (Khaplang faction), Kanglei Yawol Kanna Lup and Kangleipak Communist Party, claimed responsibility for the attack.
Recently several rebels groups from the region formed a unified group named United National Liberation Front of Western South East Asia.
"Generally, violence in Manipur is on the downward trend," said Ajai Sahni, executive director of the Institute for Conflict Management in New Delhi. "But this is a reminder well-armed groups, which are reasonably well coordinated, are able to carry out opportunistic attacks."