An Army officer in Dehradun allegedly beat three stray dogs to death and injured two others, causing strong resentment among canine lovers who have urged Army chief Bipin Rawat to bring the officer to book.
What is the incident?
Major Manish Thapa of the Intelligence Corps was out on a walk with his pet on the evening of May 11 in Garhi Cantonment area when he found a lieutenant colonel feeding stray dogs in the area.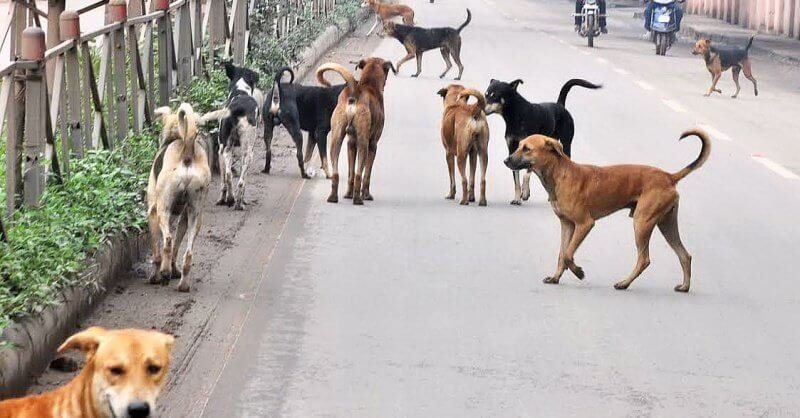 He had a brief argument with the lieutenant colonel after which he began chasing and hitting the dogs with an iron rod which left three of them dead and two others with severe injuries, according to an FIR lodged in this connection with the Garhi Cantonment police station by an animal rights activist.
The FIR was lodged on May 12, a day after the incident.
Vice president of the Society For Prevention of Cruelty to Animals Puja Bahukhandi who lodged the police complaint alleged that the officer then managed to dispose of the bodies of the dogs.
One of the two wounded dogs, who has a severe head injury, is under treatment, she said. Both the police and the Army have launched an inquiry into the incident, Bahukhandi claimed.
An eyewitness, who did not want to be quoted, said the Major was apparently annoyed as the stray dogs began to bark at his pet. Bahukhandi said she had also spoken to Major Thapa a day after the incident but he had no qualms about what he had done.
"Instead, the officer tried to justify it by saying he had done it in self defence," the animal rights activist claimed.
An online petition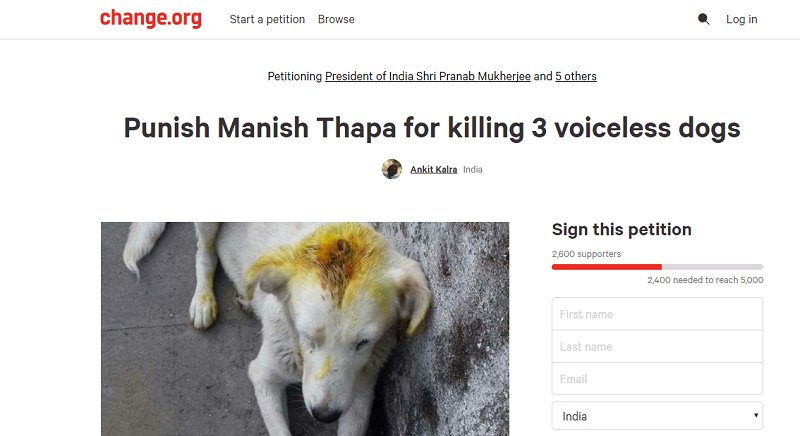 A petition urging the Army chief to take appropriate action into the matter has also been posted on Change.org. 
It has fetched more than 2,000 signatures so far.