All ten soldiers whose high altitude military post was hit by an avalanche on Wednesday are dead, the army announced, as per media reports.
"It is a tragic event and we salute the soldiers who braved all challenges to guard our frontiers and made the ultimate sacrifice in the line of duty,'' said General Officer Commanding-in-Chief Lt General D S Hooda, as reported by the Indian Express.
Earlier in the day, the government had stated that the chances of finding any survivors were very remote even as rescue efforts were on.
"Rescue teams are braving adverse weather and effects of rarified atmosphere to locate and rescue survivors. However, it is with deepest of regrets that we have to state that chances of finding any survivors are now very remote," Defence PRO(Northern Command) Col S D Goswami had said in a statement.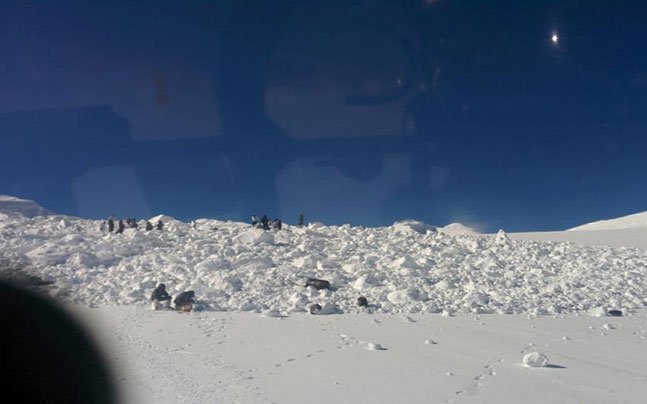 The deadly avalanche had hit the post situated at 19,600 feet in Northern Glacier sector in Ladakh region in the world's highest battlefield yesterday in which a JCO and nine jawans were trapped. The missing personnel were attached to Madras battalion stationed at the post, which is buried under tonnes of snow.
As the rescue operations by specialized teams of the Army and the Air Force entered the second day today, Col Goswami said specialised equipment was flown to Leh in the morning.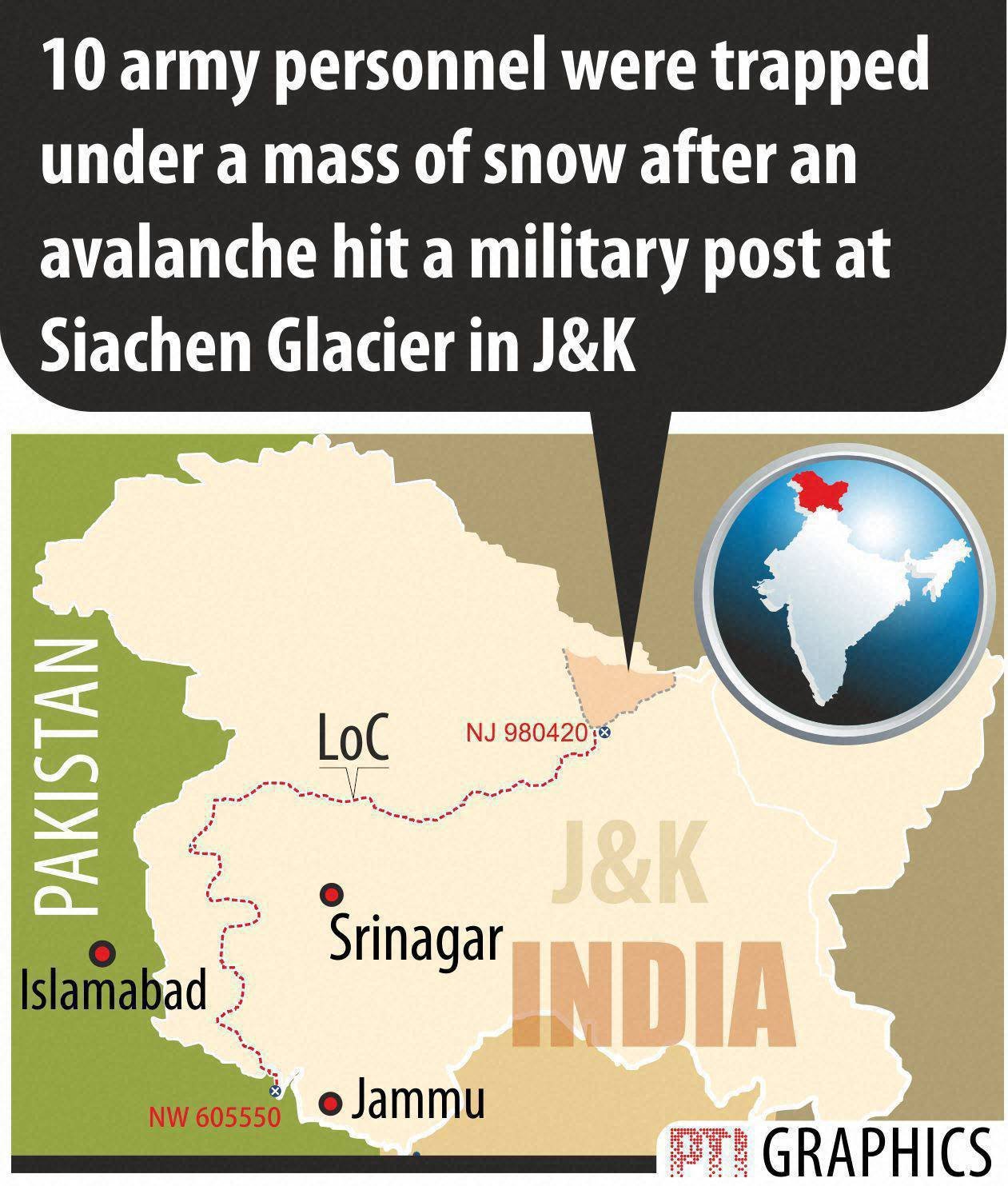 The glaciated area presents temperatures ranging from a minimum of minus 42 degrees Celsius in the night to maximum of minus 25 degrees C during the day. He said that blocks of snow had fallen on the post, burying it very deep.
(With Inputs from PTI)
(Feature Image Source: Twitter | @ndtv)