In a move to protest against the alleged 'anti-national' activities in Jawaharlal Nehru University (JNU), hundreds of people including ex-servicemen took out a march from Rajghat to Jantar Mantar in Delhi on Sunday. The 'apolitical' march which was under the banner 'Save The Nation' also saw the participation of several RSS and BJP workers along with general public.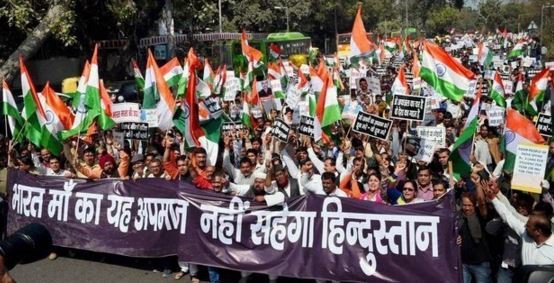 "We are completely for unfettered freedom of speech but there should not be debate on a few things. We will march against anti-national slogans raised during the event at the JNU campus. We simply want to initiate a counter-narrative through this," said Major General (Retd) Dhruv C Katoch as per a report by India Today.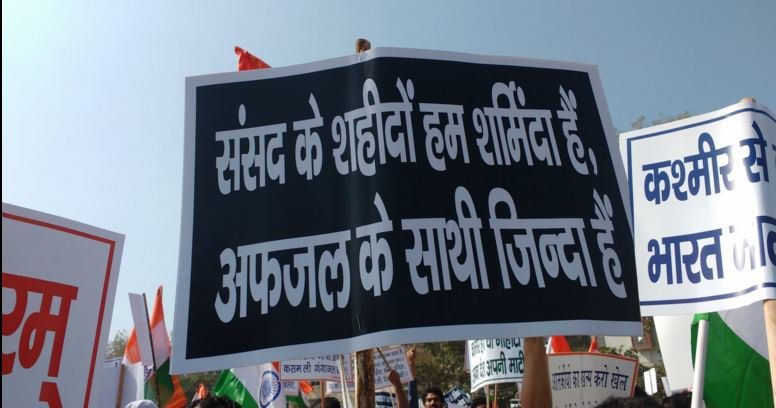 Talking about the shouting of the alleged anti-national slogans in the JNU campus, a statement released by the group said, "This clearly is an organised attempt by disruptive forces, possibly with foreign funding, to attempt to balkanize India."
 "A few unguided people resort to such activities. As elders, it is our responsibility to guide them," said Air Marshall (Retd) P K Roy maintaining that 'anti-national' slogans demoralise the soldiers guarding the country's frontiers.
(With inputs from PTI)
Feature image source: Twitter/Umesh Kaushik