Recently, in one of the most horrific terrorist incidents that the country has witnessed, 40 CRPF jawans lost their lives in a deadly IED blast in Jammu and Kashmir's Pulwama district.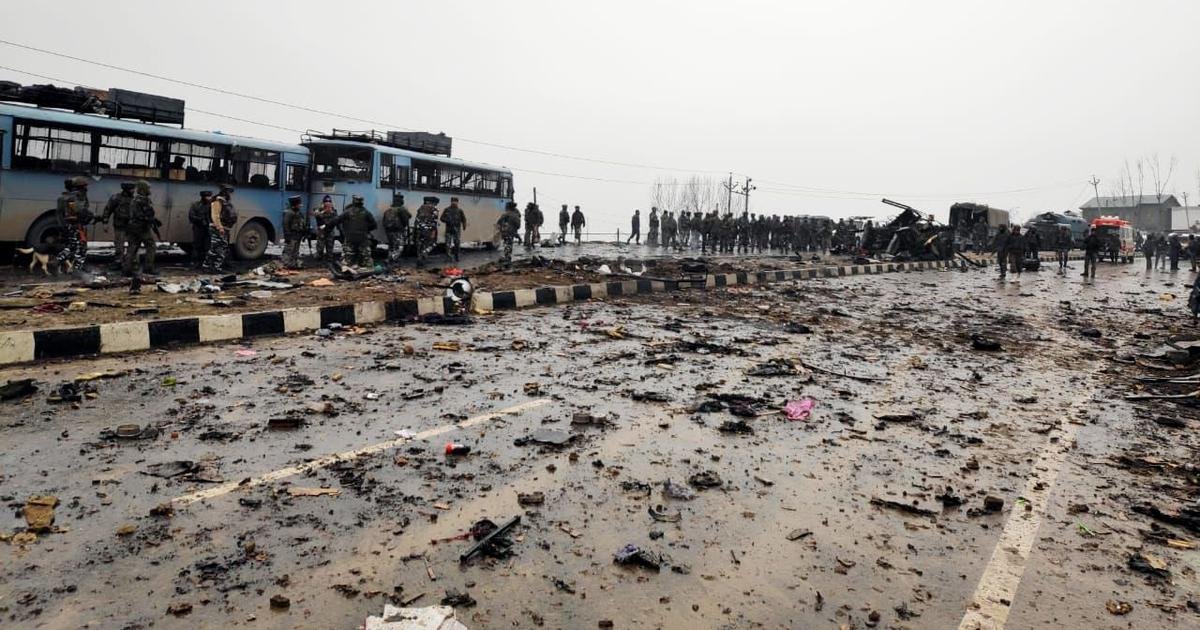 The militant group Jaish-e-Mohammad claimed responsibility for the attack. The cowardly attack drew the rage of people from across the nation, and many took to social media to condemn the attack. However,  many Kashmiri students have apparently also borne people's wrath, with people commenting that a war with Pakistan is the only solution.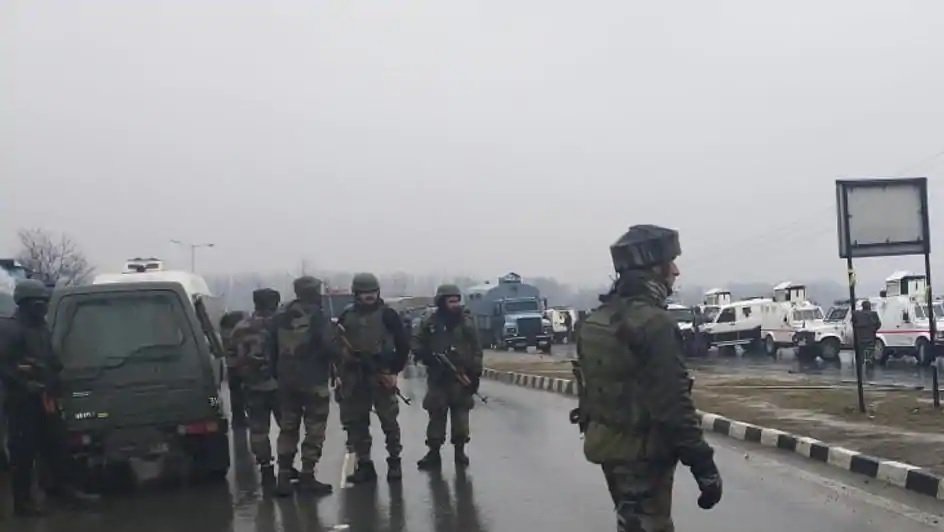 Shraddha Kushal Ganguly, an army wife, shared her opinion on social media where she claims that asking for war is not the right course of action. Comedian Mallika Dua shared her message on Instagram. 
She highlighted that while it's easy to ask for war, the reality is that it's the soldiers who have to fight that war on the border. And people who don't have the requisite knowledge or authority should not comment about situations. 
You, who looks the other way when people of your country get beaten up by your countrymen, you claim to have Josh? To go to war against Pakistan? Are you going to war? Do you know who has to go war that you claim the nation needs at this moment? You, my friend, you do not go to war, neither does the government that declares war. The soldiers do.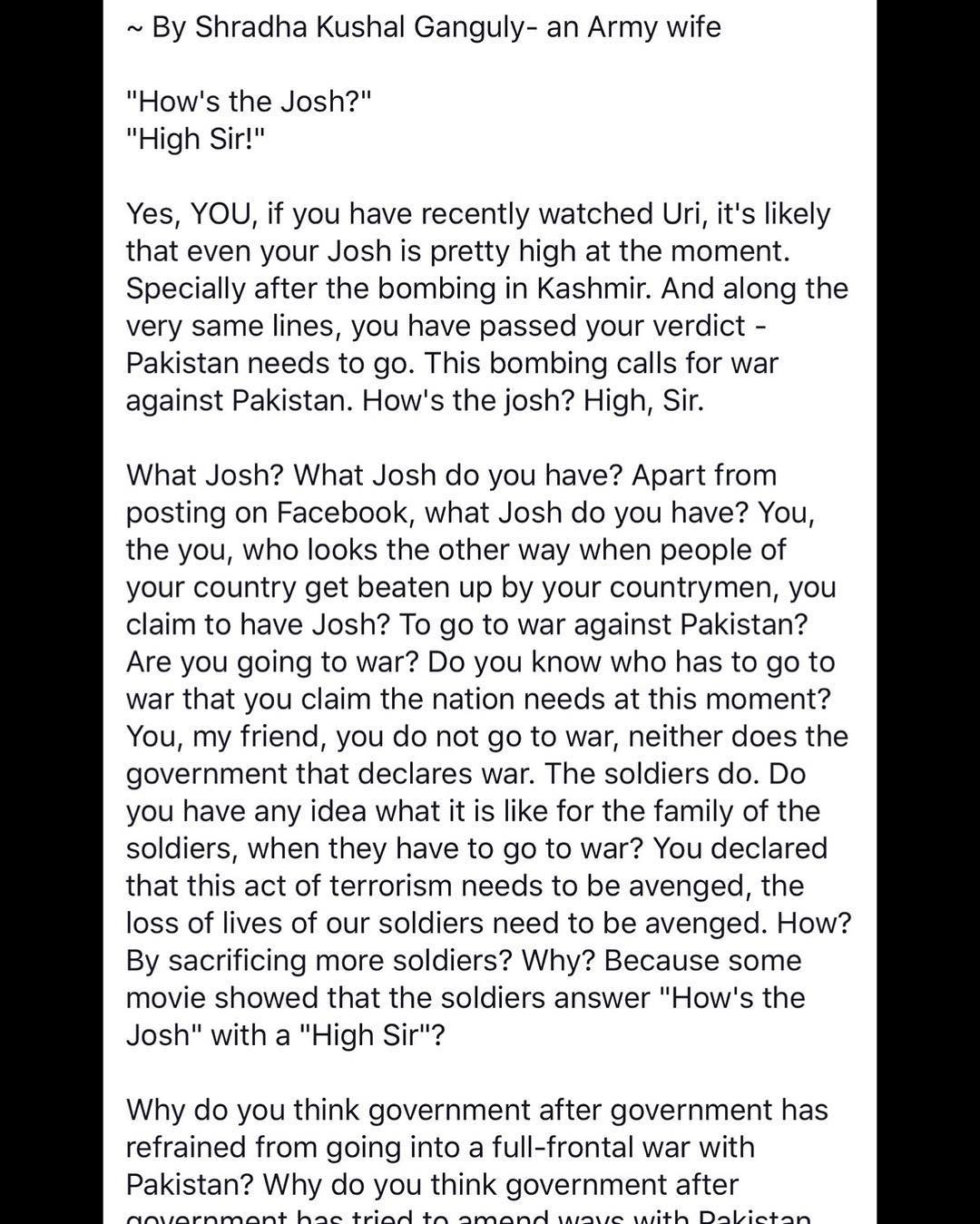 According to her a war with Pakistan will open the floodgates for multiple issues, and while it may look 'easy' in a movie, a war is not a quick-fix solution.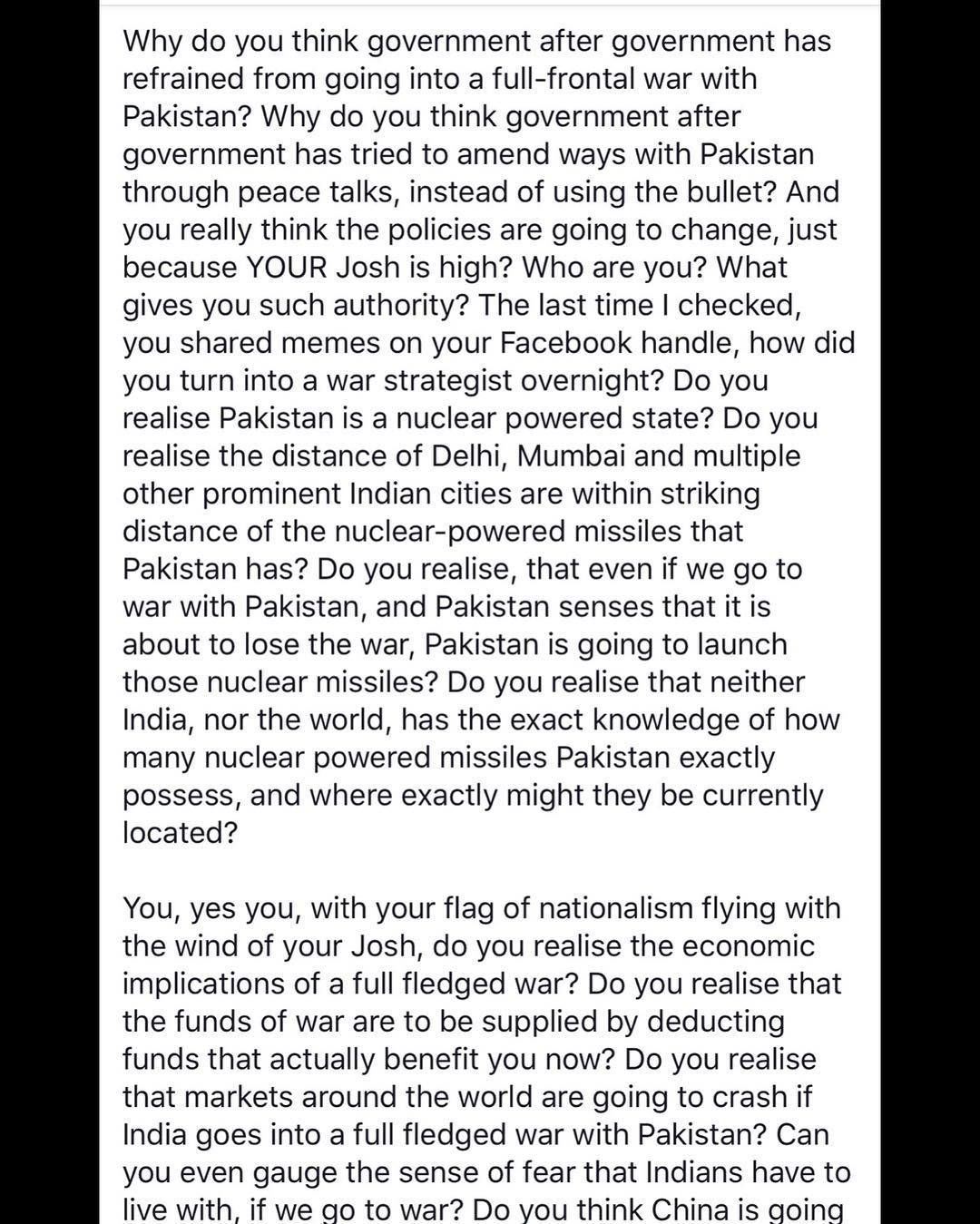 She also commented that the kind of war tactics and maneuvers that someone so easily practices in games like PUBG and Counter-Strike is at the end of the day in a game. That, in no way, provides the necessary training or experience to a person to comment on something as grave as a war. 
Direct your Josh to fight terrorism, not to fight a nuclear-powered nation. Having Josh is cool, being a fool is not.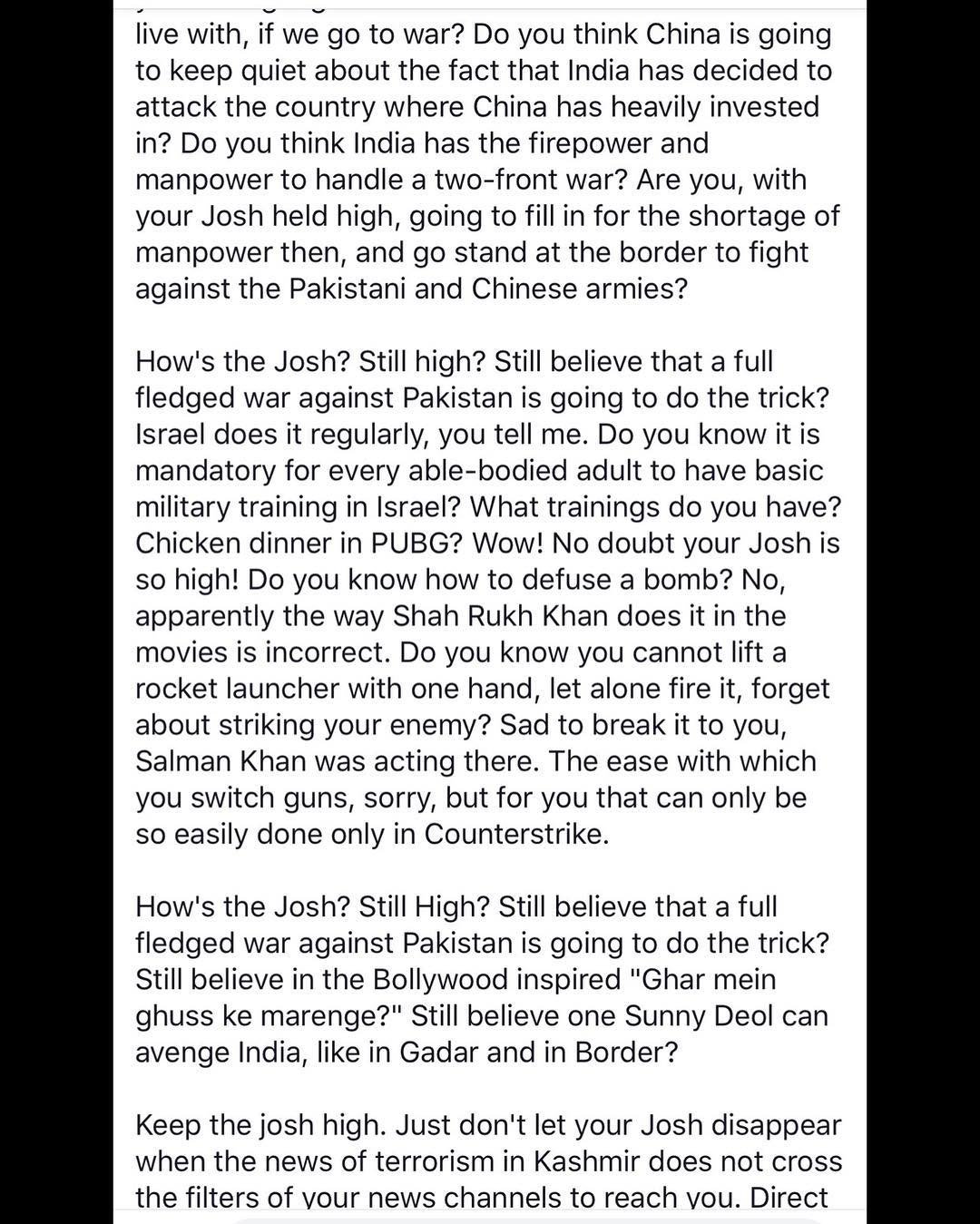 She raises a very valid point because while it's understandable to be angry over the situation, a war is never an easy fix.