Dense fog and low visibility led to a pile up of around 50 cars on Yamuna Expressway on Sunday. The incident, which claimed the life of a woman and left more than 20 people injured, took place at around 8 am at a place which is 11 km away from Jewar Toll plaza under Rabupura police station when two cars collided while overtaking.
This resulted in other cars ramming into each other at place which is around 77km from Delhi on the expressway that connects the Capital to Agra.
 "It was zero visibility and despite of it, some vehicles were speeding. The pile-up occurred after a Honda City car rammed into a slow moving truck. Following other vehicles also piled up. Our team quickly respond and conducted rescue operation. We immediately informed the cops too," said a toll operator company official as per a report by The Times of India.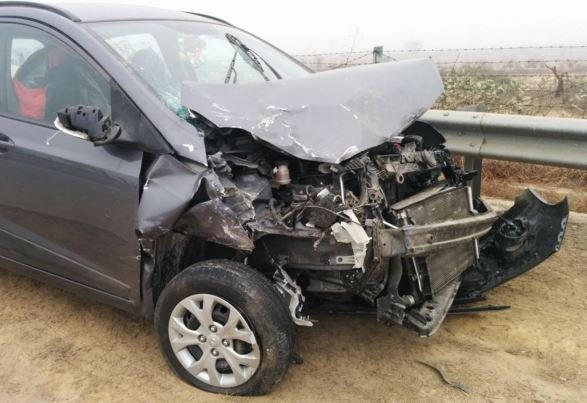 On further explaining the details,  said the police came to know about the incident around 9.30 am. "Acting on the information, a police team dispatched to the scene. Nearly 50 vehicles piled up in the incident and 26 persons injured. One 57 year old woman identified as Geeta Gaur died in the incident. She hailed from Pandav Nagar in East Delhi. She was alongwith her family heading to Mathura, which incident took place," deputy superintendent of police Dileep Singh said per a report by The Times of India.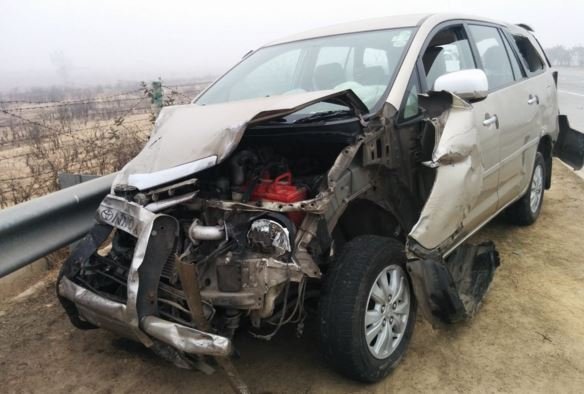 "It was impossible to drive on the Yamuna Expressway. I had planned to visit Agra on Sunday so I left my residence at Sector 122 at about 7 am. It took me one hour to reach Yamuna Expressway. The fog was so dense that I could not drive over 40 kmph. I decided to take a halt at the first restaurant after Jewar toll plaza and waited till the fog dispersed," said Aniket Singh, a resident of Noida Sector 122 as per a report in the Hindustan Times.
The injured were taken to Kailash hospital in Jewar. "We offered medical treatment to the patients. One Geeta Gaur (57) had received head injuries and she died," said A K Singh, medical superintendent of Kailash Hospital in Jewar.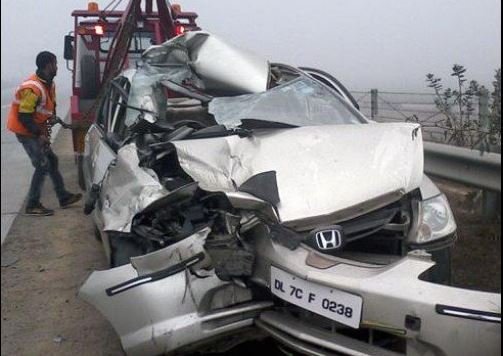 (Feature image source:  Twitter/Hindustan Times)