In a coincidence, the day when JNU's student union leader Kanhaiya Kumar was released from jail, a youth in Chennai arrested last month over similar charges too has got bail.
Dileepan Mahendran, a 24-year-old man from Nagapattinam district of Tamil Nadu, got bail almost a month after he was arrested for burning national flag and posting the pictures on social media.
A case of sedition was made against him in Chennai, says a report by The New Indian Express.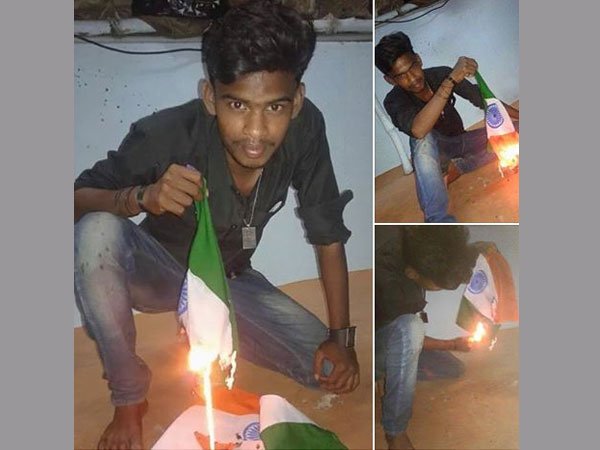 Mahendran, whose father is a fisherman in Nagapattinam, is the first member in his family to become a graduate.
During custody, he was allegedly tortured and beaten up by the police, and his right arm was broken. His lawyer accused the police of brutality and had been trying hard for his bail. 
Mahendran had a list of 30 demands which were not fulfilled. He burned the national flag only to turn people's attention towards the issues which included demand for action in Rohith Vemula's case.
Dileepan was an active participant in the protests demanding action in Rohith Vemula case and the suicides in Villupuram, says a report by The NEWSminute.