A fortnight ago, we reported how Instagram took down the photo of a menstruating woman. In yet another incident of censorship, Facebook has barred artist Erik Ravelo from promoting his campaign 'End Violence against Women' . The campaign aimed to create awareness by using metaphorical pictures like this one :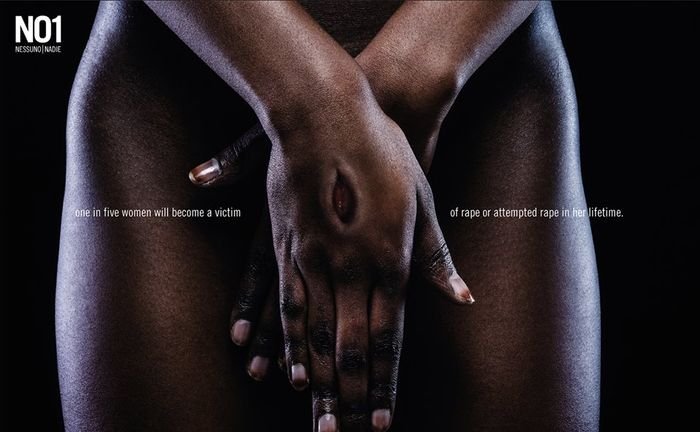 The artist was barred from promoting the photo and received this message from Facebook :

Translation :
Your post has been highlighted as it violates the guidelines on Facebook advertising because it promotes products or services for adults, including toys, video or products to improve sexual performance. The post is published, but does not run as insertion.
Get more information or contact us.
Now, how in the world does this photo do any of the thing that it has been accused of above? It is simply being used by the artist to convey a message which is extremely relevant for our society.
For those who will start defending Facebook by saying it might be a technical glitch, rest assured it is not. This isn't the first time that the artist has faced such censorship from Facebook. His photoseries ' Los Intocables ' (The Untouchables) which was started to promote the 'Right too Childhood' was similarly censored.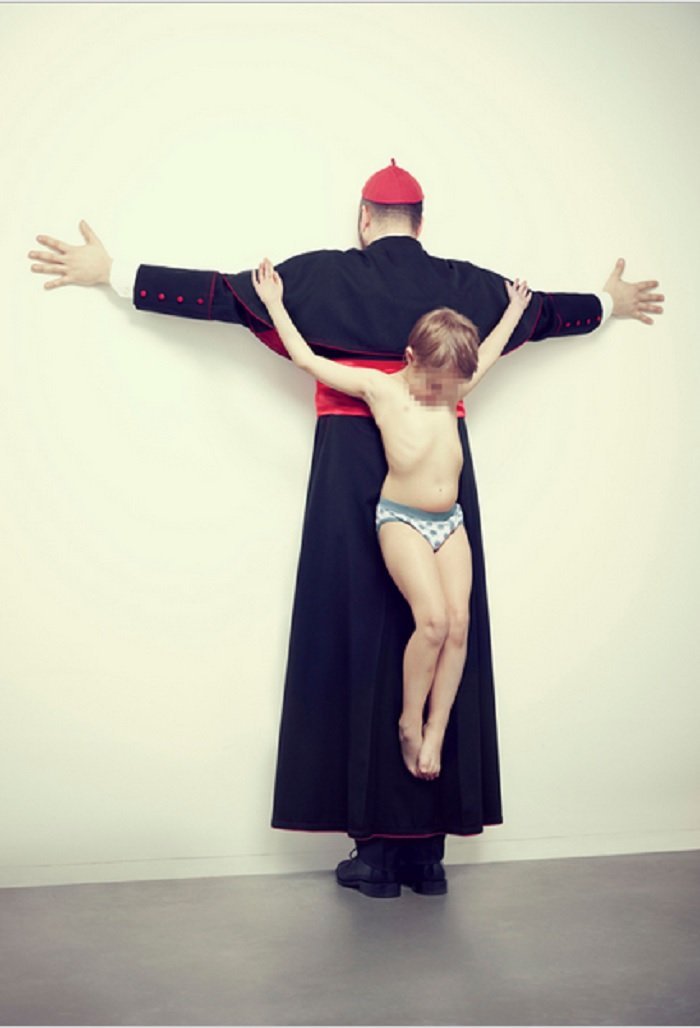 His page was blocked for over an year the last time. Learning from his past experience, he wrote the following on his Facebook page :
SO, FACEBOOK WONT LET ME DO A CAMPAIGN WITH THESE PICTURES. frown emoticon THEY WROTE ME SAYING IT VIOLATES FACEBOOK'S GUIDELINES!!!! I can post it BUT I CAN'T Promote the POST. So no one can see it. Great.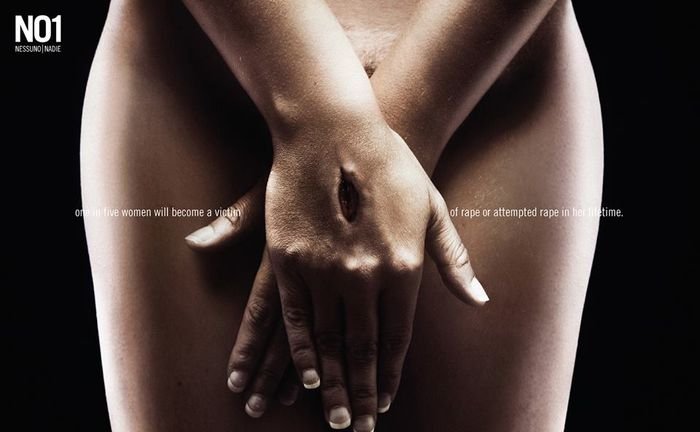 I wonder myself how something fighting AGAINST VIOLATIONS, RAPE, and VIOLENCE AGAINST WOMEN CAN BE a Violation OF Anything?
FACEBOOK is full of hate messages, nude, sexy photos. People having sex, war, hunger. Drones Bombing cities, terrorism, beheadings. Rape News. I mean you can find it all here.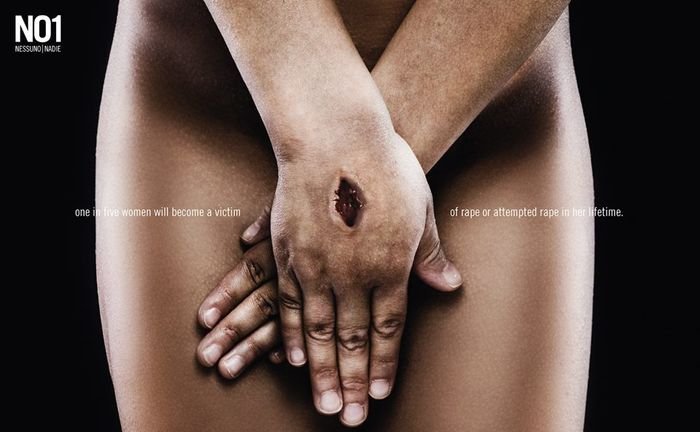 MY ART WORK in this case WANTS TO DEFEND WOMEN'S WRIGHTS!!!CREATE AWARNESS.I'm an ARTIVIST. BUT THEN IS NOT ACCEPTED. We accept everything here, advertising for soap, parfumerie, cars, fashion, alcohol, Phones, TV ads, shoes Ads, watches, weapons, microwaves ads.Dating websites ads, Casino online ads REMOTE CONTROL DILDOS Ads!!Jihad recruitments!!! Hundreds killed in Kenya. News sponsored by a journal. I saw the pict in Facebook. It's horrible what's going on.The END OF THE WORLD PROPHESY. Whatever Nevermind.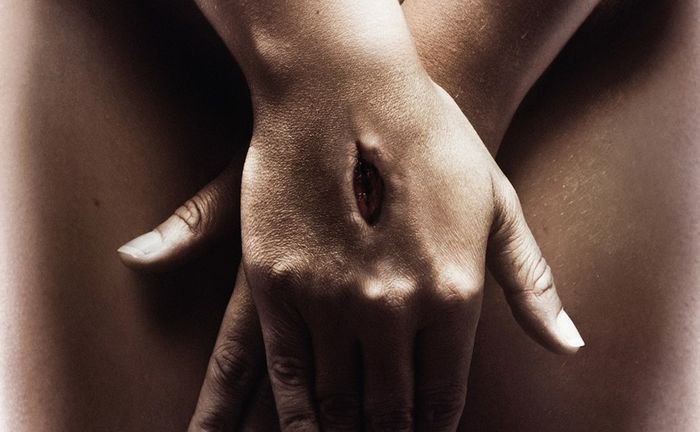 But if I want to advertise values!!! Then No. If I want to use the same tools Industry on consumerism does!!! To share and Inspire people for a better world then NO. What kind of democracy is this? What kind of Freedom of speech is this? So you Know my hands are tied. But I'm gonna keep doing it and keep posting. I hope some of you may help to spread the message.
Dedicated to All the Victims of gender Violence. HOLY DAY. ENDING VIOLENCE.
SORRY MY ENGLISH.Big hug to Everyone.
Why do these organisations feel the need to curb such art which aims at empowering women? Or even one which aims at spreading awareness about child abuse?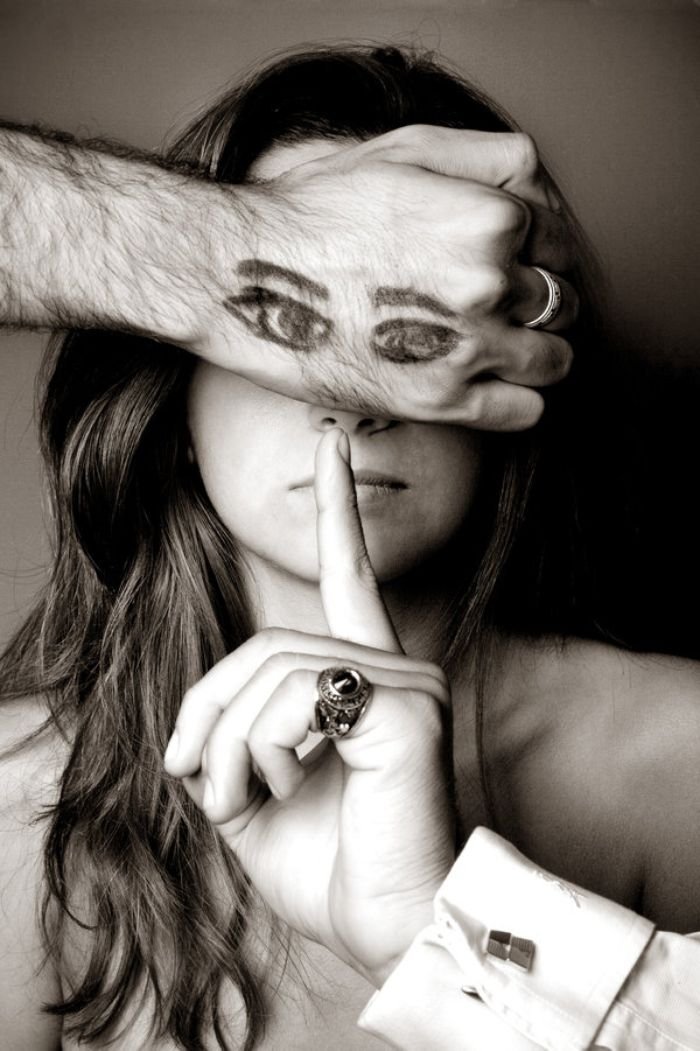 Source : Uregon
Cyberspace can become instrumental in driving change in our society. Activists can reach a multitude of people in no time at all and at a fraction of the cost involved in other media. However, this is possible only when the media giants, the organisations who boast of reaching millions encourage such change.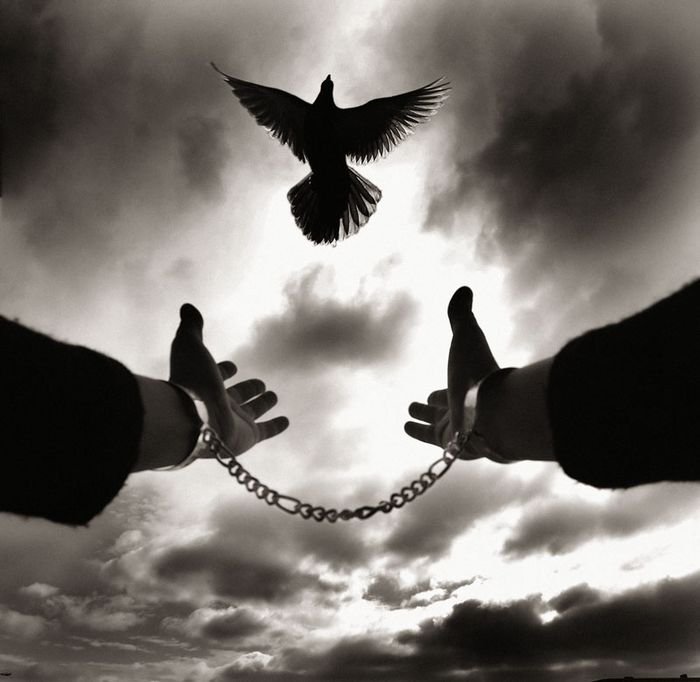 Source : Deviantart
And the responsibility of ensuring the freedom of the internet lies upon us. Don't let Erik's work go to waste.