While the whole world has been busy working their way out in their daily lives, some Kashmiri artists have taken up the initiative to uplift the lives of the Kashmir Flood survivors. The popular artists came together to showcase their art which works as a fundraiser for the flood survivors of Kashmir.
The first ever Kashmiri art exhibition named 're-start' and 'The Unbearable Closeness in Being' is being held at Vis A Vis Expression Center. The exhibition provides a unique insight into the contemporary art practices of Kashmir.
Here is a pictorial glimpse of the exhibition.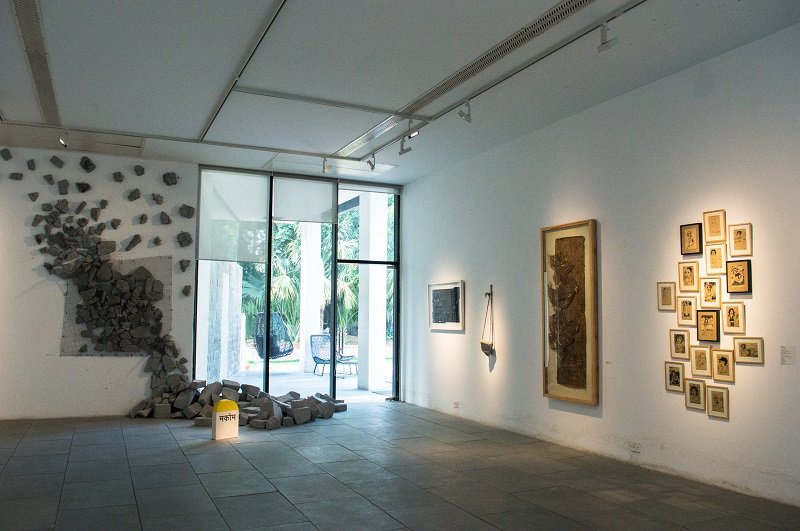 A look at one of the exhibits with Achia Anzi's marble milestone 'makom' on the left corner. It announces an impending 'arrival' at the 'desnaon' or 'the place', and yet has no markers for distance.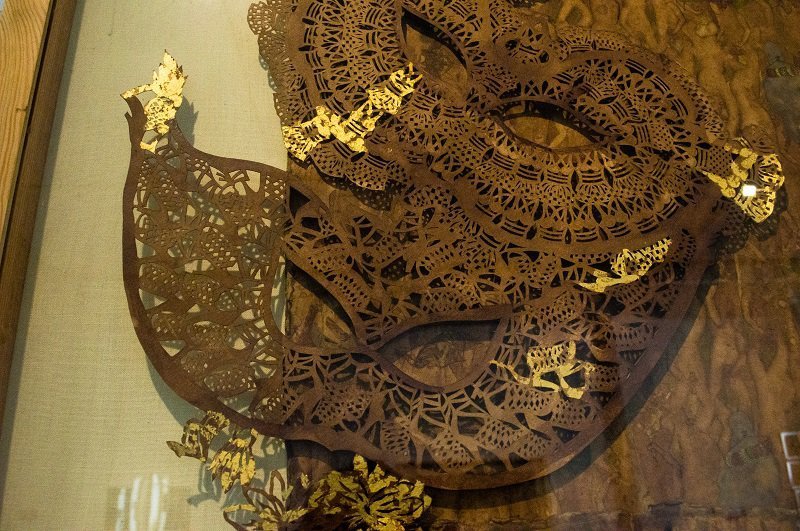 Beautiful work of coffee on paper from the series Dateless Diary by Anindita Bhattacharya. She is a keen observer and is deeply influenced by Mughal miniatures.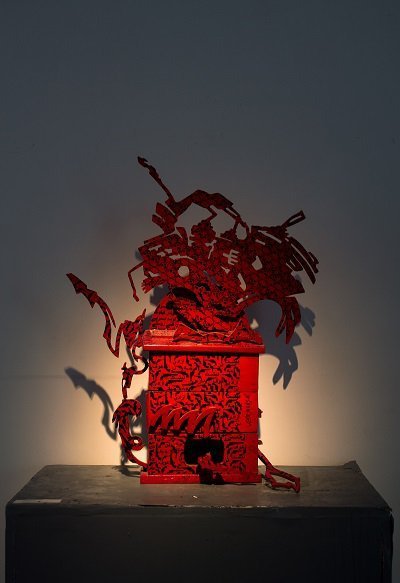 Hot red postbox with skulls by Veer Munshi. He is currently working with a broad range of media, including painting, sculpture, photography etc.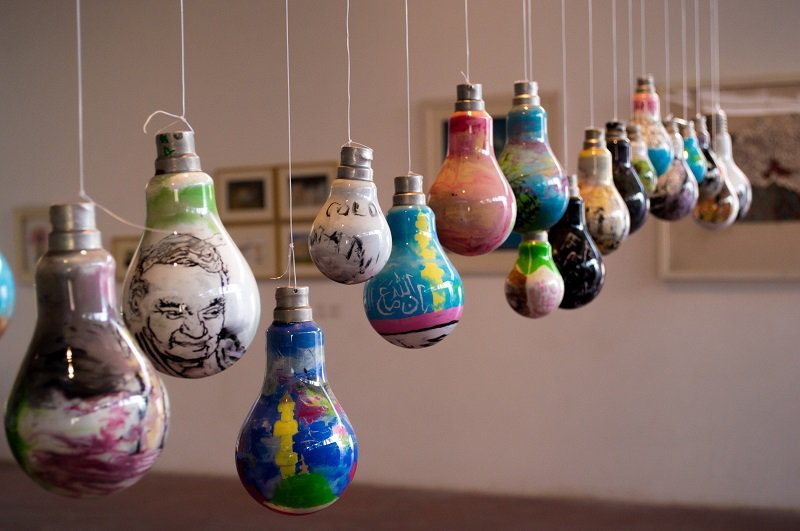 Painted from inside, here's some marvelous bulb-art from Sameer Hussain, a self taught artist. After dropping out from class 10, he started making minute portraits on rice grains, and later, explored the subject of body and soul.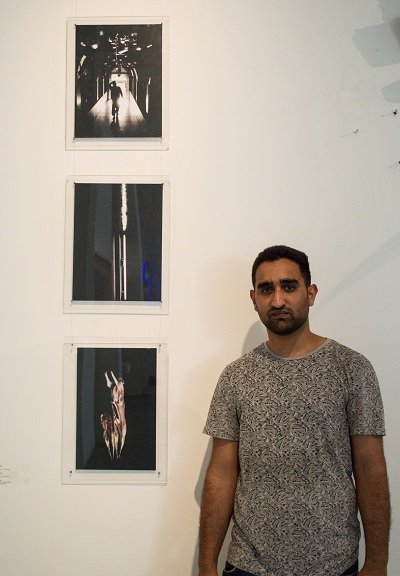 Artist Syed Mujtaba Rizvi poses beside his series 'Ash-Mukaam' and 'In-evitable dreams of the non-existent' on print on paper. He was a child artist and has had his public shows from the age of 16.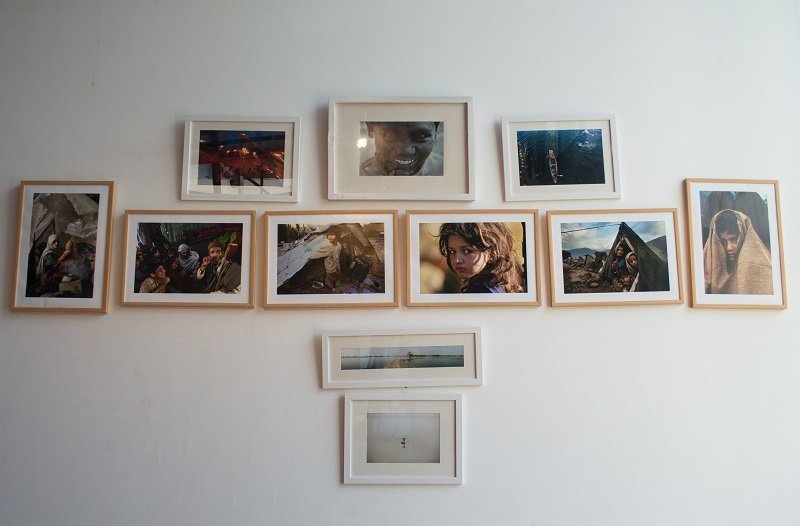 Striking pictures of the people of Kashmir from the series of photo project on Kashmir by Sumit Dayal. He is a freelance photographer who has covered Afghanistan, India, Nepal, Bangladesh and Bhutan and is currently doing a photo series on Nepal Earthquake.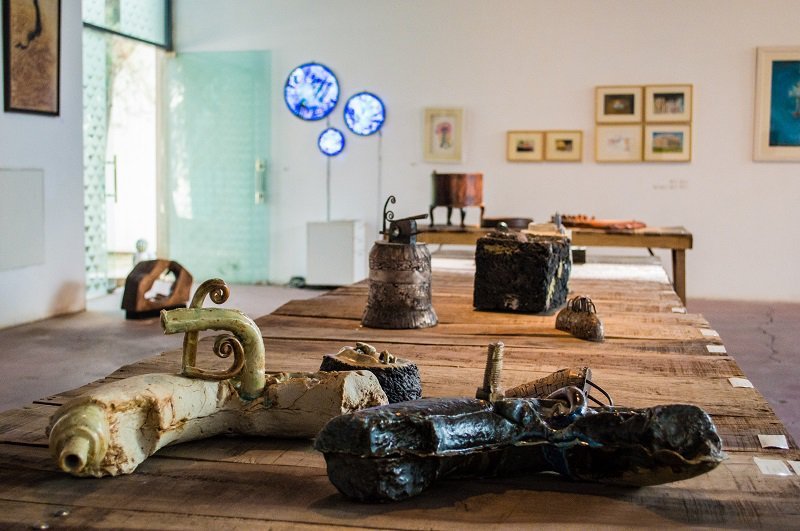 Marvelous sculpture work by Sukhjeet Singh Kukkal. He uses ceramic, nuts and bolts and other hardware to create something entirely original.
Fabulous piece of art made by Masood Hussain with the only water colours of his that survived the Kashmir floods.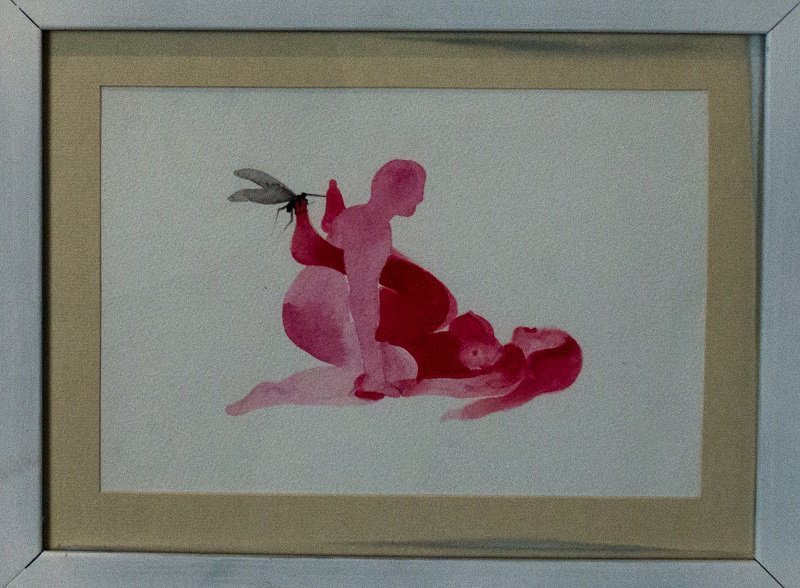 A political piece of work by Kumar Ranjan Ray, a self-trained artist from Jharkhand's tribal belt. He pays a humorous tribute to the state's anarchic traditions by questioning the government's role in the individual's bedroom through the metaphor of a mosquito needling a couple engaged in coitus.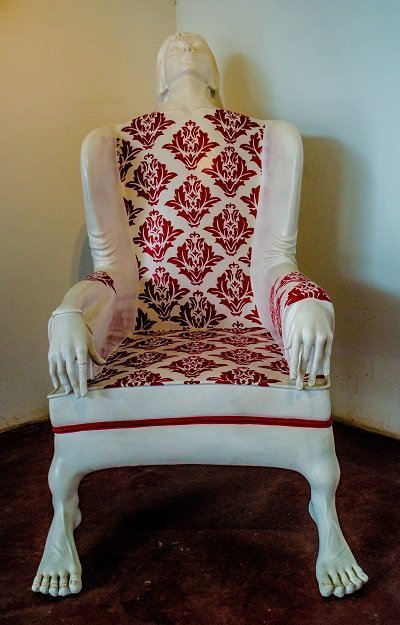 Female chair, interesting isn't it? Ritu Kamath's work makes a comment on the 'half widows' of Kashmir. It shows how these women have turned into chairs while waiting for their other half.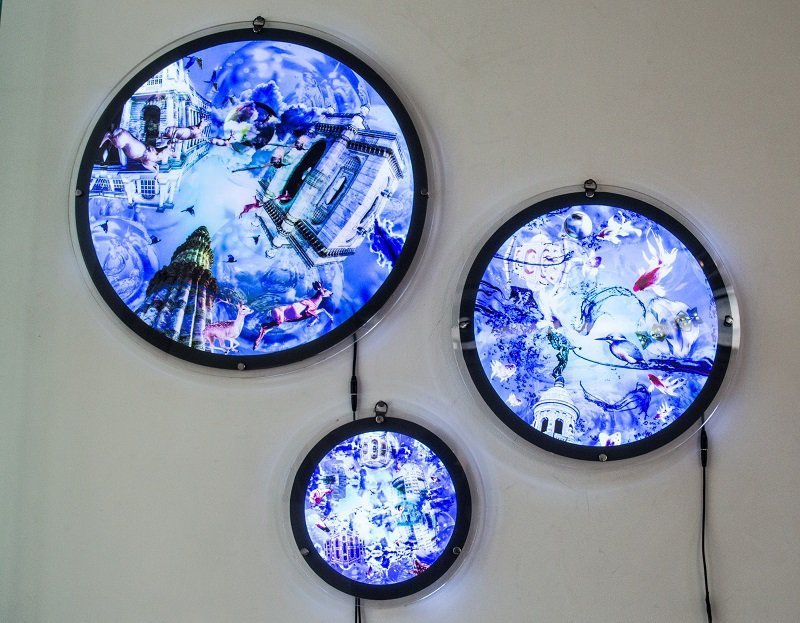 Light sculpture by Satadru Sovan. He is a multi-disciplinary artist in India. It's a realistic painting which is imprinted inside glass.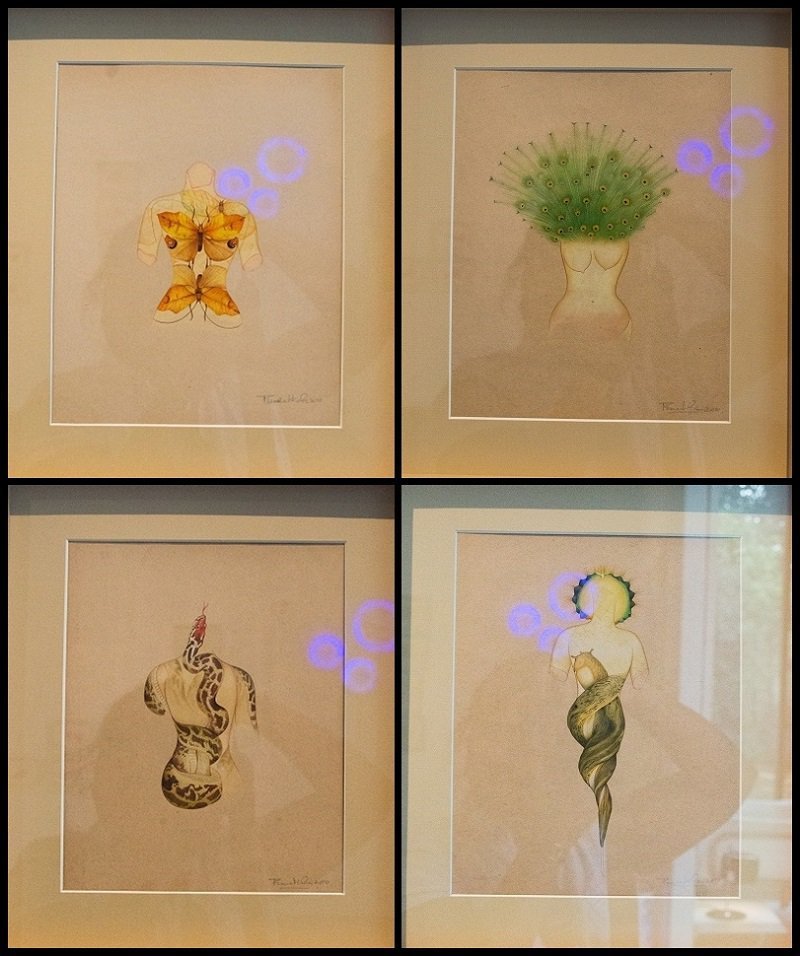 Puneet Kaushik's canvas 'Inmate Geographies, Forbidden Froners' is an aerial abstraction of a hypothetical space where identity, gender, race and sexuality converge. 'Imagine if you looked into a mirror and saw nothing, yet you know you exist and others like you, that this is a game with mirrors,' the description read.