A Kashmiri artist and cartoonist Mir Suhail has been using art as a means to protest against Kashmir unrest for quite some time.
In his latest attempt, Suhail has recreated the poster of the iconic Bollywood film Kashmir Ki Kali. Released in 1964 and starring Sharmila Tagore and Shammi Kapoor, it's a romance drama set in Kashmir.
Here's the original poster: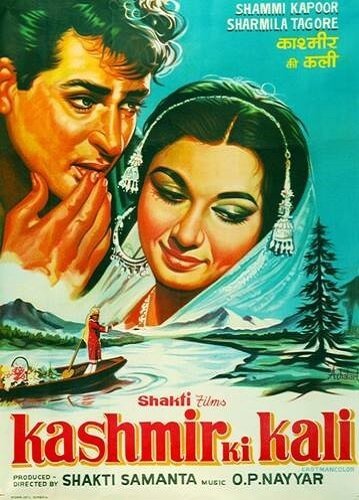 And here is Suhail's version of it:
Suhail told The Hindu, "My attempt to recreate the poster, where Sharmila Tagore is hit in one eye by pellets, and Shammi Kapoor has an expression of disgust, is to highlight the pain inflicted on this kali [girl]. There is no romance left about the place or the people."
The poster is emblematic of the extreme damage caused by pellet guns which has continuously been used by security forces to quash the protests that have broken out in the Valley since Hizbul Mujahideen commander Burhan Wani was killed. As of now, the number of young pellet victims with eyes badly affected has shot up to more than 300.
Affected by the ongoing crisis, Suhail has been relentlessly using creative expression to draw attention towards the government's alleged mishandling of the civilian protests. Taking a critical stand, he has posted various art works on this issue, using the hashtag #Kashmirbleeding. Here are a few: