She remained in a vegetative state for 42-years. But the man, Sohanlal Bhartha Walmiki, who was responsible for putting her in this state for 42-long years has vanished into thin air.
Now that Aruna Shanbuag has been released from a painful life, will Mumbai Police start searching for the man and book him under Section 302 (murder) of the Indian Penal Code. But that is only possible if they find Walmiki.
Shanbaug, an Indian nurse, suffered sexual assault, in 1973, while working as a junior nurse at King Edward Memorial Hospital in Mumbai's Parel area.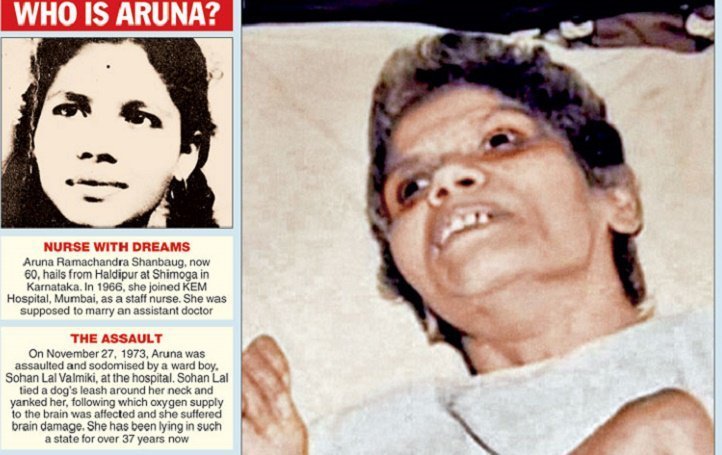 Sohanlal was caught and convicted, and served two concurrent seven-year sentences for assault and robbery, not for rape or sexual molestation, nor for the "unnatural sexual offence" (which could have got him a ten-year sentence by itself).
Is he dead or alive? There is no information about him. However, some reports said that Sohanlal had changed his name after leaving the prison.
The irony is that there is not a single picture of Sohanlal available anywhere neither in the hospital nor in the police or court records, while replicas of this nurse, in her twisted limbs and unseeing eyes, were splashed across newspapers and news shows.
"We have been able to maintain the documents that are at the most 20 years old, but as this case is more than 40 years old, we are not sure whether Shanbaug's papers would be in the records," said senior police inspector Sunil Tondwalkar from the Bhoiwada police station which had registered the original case in 1973, according to DNA .