The refusal to give up against all odds is a human instinct that drives an individual towards living one's dream despite all setbacks and challenges thrown one's way.
This never-say-die attitude is personified by Arunima Sinha, who became the first amputee woman to scale Mount Everest in 2013 and then chose to keep going. On December 25, she conquered Mount Aconcagua (Argentina) which stands at a height of 6960.8 metres and has now conquered five of seven highest peaks in the world, IBN 7 reported.
She hoisted the Indian flag on the highest peak outside Asia on Christmas, 13 days after she started her expedition to reach the highest point in the western and southern hemispheres.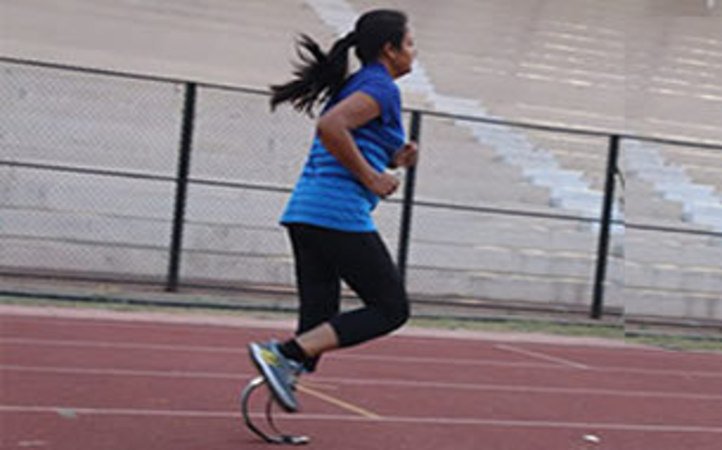 Not a stranger to struggle
Hailing from Ambedkarnagar, a small town just 200 kms from Lucknow,Arunima was already a successful volleyball player on the national level. In a bid to secure financial support for her sporting ambitions, Arunima was on her way to Delhi to rectify an error in her application for CISF, and make sure that she could land a job which would allow her to pursue sports as well.
But on April 11, 2011, she was pushed off the Padmavati Express from Lucknow to Delhi by thieves. The thieves boarded the general compartment and thought Arunima, a single woman, was a soft target. But when Arunima resisted their bid to snatch her chain, the robbers held her by her limbs and threw her out of the running train even as people timidly looked on.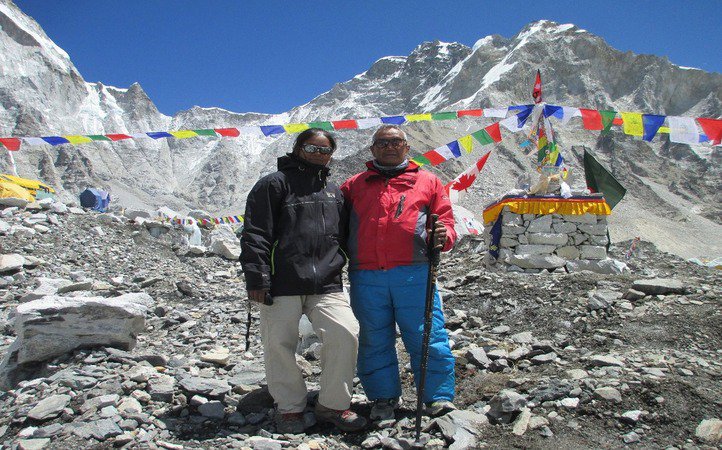 She described the incident saying said, "I resisted and they pushed me out of the train. I could not move. I remember seeing a train coming towards me. I tried getting up. By then, the train had run over my leg. I don't remember anything after that."
The tragedy claimed her left leg which was run over by a train on another track, and the ordeal didn't end there as a report later suggested that over 40 trains passed as she lay near the tracks and rodents nibbled on her wounds, leaving her leg at a risk of gangrene.
She was rescued by nearby villagers hours after the incident and her leg had to be amputated. But it was during her treatment at All India Institute of Medical Sciences, that a Delhi-based company funded a prosthetic leg for her, and she resolved to climb Everest, finding inspiration in Yuvraj Singh's tale about surviving cancer.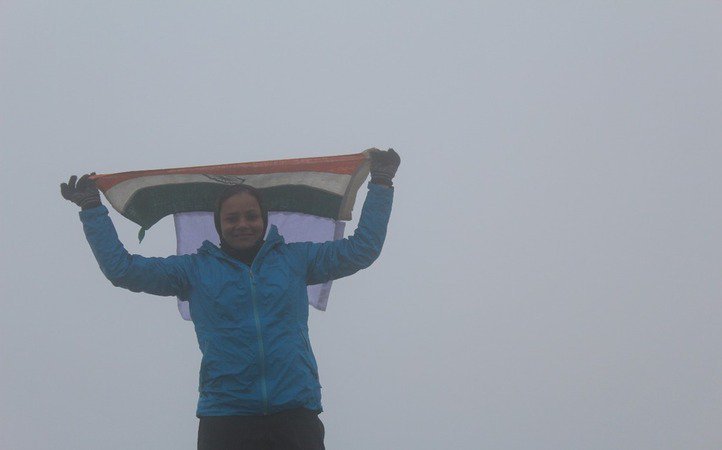 A firm resolve
Arunima told herself, "Today is your day. Bark whatever you want. But someday I will prove, without a doubt, the truth of what happened to me," as she lay on the bed with one leg amputate and a rod in another to hold broken bones together.
Despite being laughed at or told that she was traumatised, Arunima later on trained at the Nehru Institute of Mountaneering in Uttarkashi and later polished her skills under guidance from Bachendri Pal, the first woman to climb Everest, at the Tata Steel Adventure Foundation (TSAF).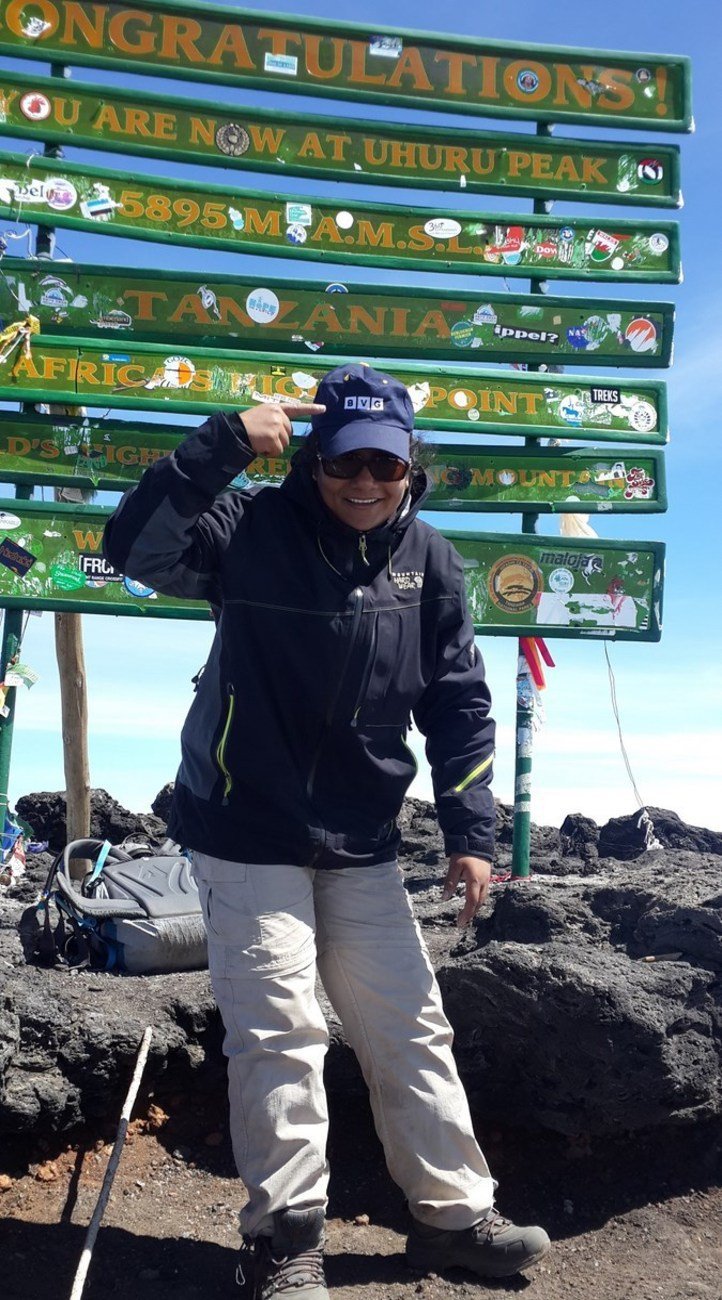 Success and more goals
As a part of Tata's Eco Everest Expedition, Arunima started her ascent on April 1, 2013 along with a TSAF instructor. After a challenging campaign of 52 days, which included problems with her prosthetic leg and her sherpa assuring her that it was a suicide mission, she became the first female amputee to climb Mount Everest on the historic day of 21 May.
Arunima won accolades around the world for her feat, and got rewards from the government, including Rs 25000 from Uttar Pradesh government. What followed was a new dream of hoisting the tricolour on highest peaks of all continents, called Mission 7 Summits and she has already managed to climb five of them.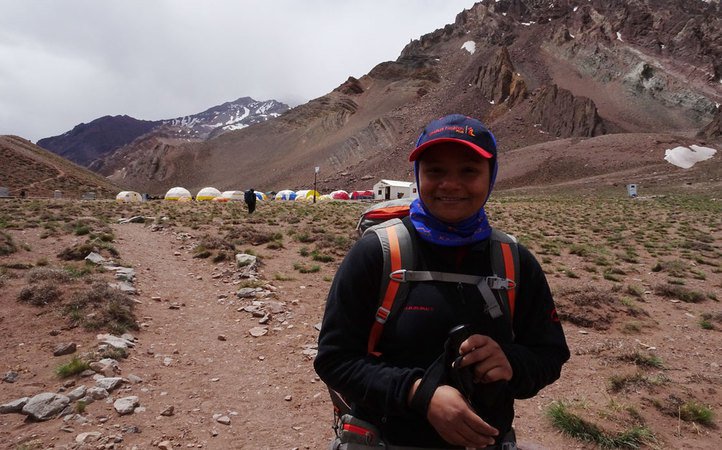 Doing her part
As the Denali Peak in North America and Vinson Massif in Antartica await her, the biggest challenge for her is Denali, and it's not for the height or terrain, but instead due to the Rs 55 lakh in expenses that Sinha will need to climb it.
Along the course of her journey, Arunima also qualified for CISF in 2012, and has now dedicated her life to the welfare of disabled people, helping them realise their dreams. She runs a non-profit school named Shahid Chandrashekhar Azad Khel Academy, which uses premises of other institutions to train, but has eyes set on a 25 crore funding to turn it into a fully equipped academy, despite not having any finances to her name.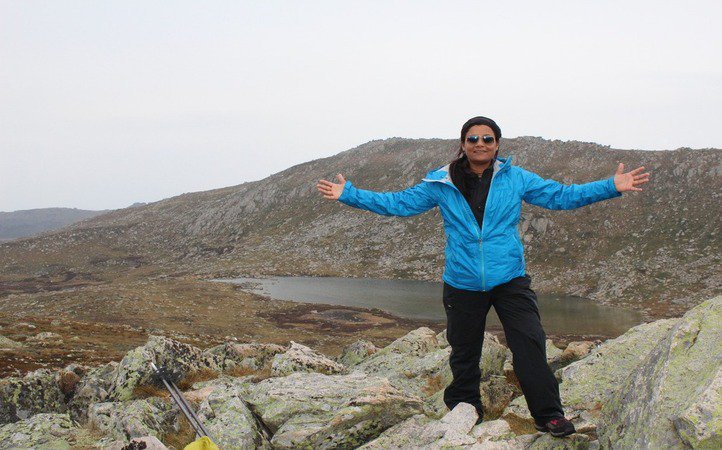 With her story of rare courage, Arunima Sinha has not only inspired a generation of Indians to turn tragedy into an opportunity, but her life is also an indication, that a lot more needs to be done to ensure that others are not subjected to a similar fate. 
All images sourced from arunimasinha.com