From forms of address to various delectables, 70 Indian words have made their entry into the Oxford dictionary, making Indians swell with pride. The latest introductions include words from Telugu, Urdu, Tamil, Hindi and Gujarati.
Indian words such as 'Abba', 'Anna' have starred in the list along with Indian delicacies such as 'gulab jamun', 'puri' and 'keema'. Noting a couple of interesting additions, colloquial terms such as 'jugaad', 'natak' and 'chup' also made it to the Oxford English Dictionary. 
So far, 900 words attributed to Indian English have been added to the dictionary. The Oxford English Dictionary publishes four updates with new words through the year in March, June, September, and December.
Here's a list of 59 such words we pulled out from all the words that made it to Oxford globally. (We could not find out the rest 11):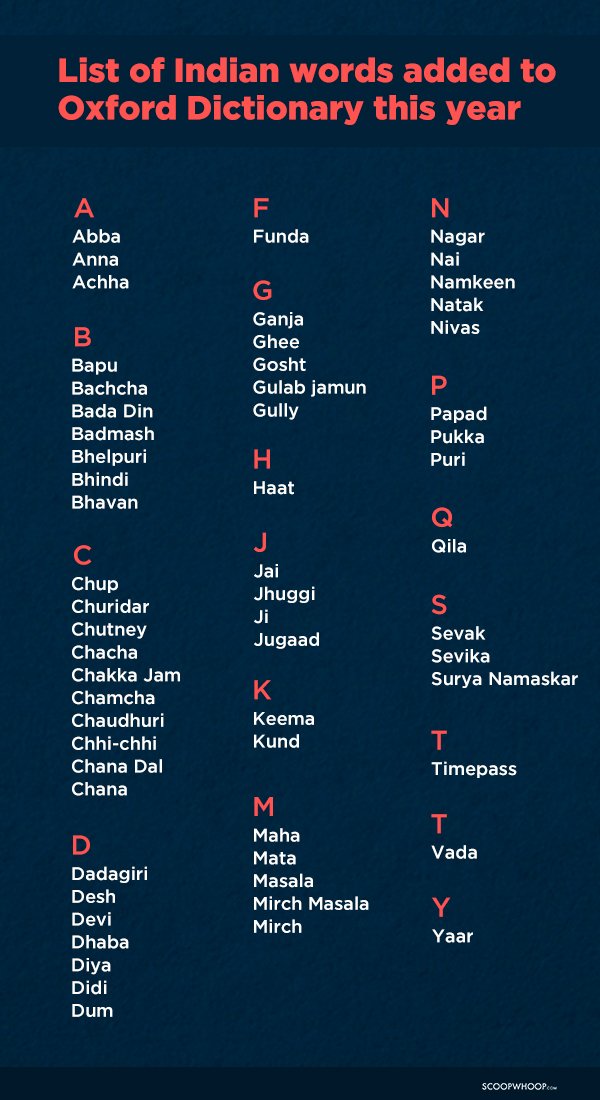 But, how does Oxford even decide which words to include in the dictionary?
The Oxford Dictionary closely follows all the new words that are coined every year, keeping a track on the frequency of their usage. The Oxford University Press also helps in this regard with its vast language research programme.
The Oxford Corpus and the Oxford Reading Programme are the most effective initiatives, which opens up a pool of resource material for the selection process.
The Oxford Corpus is a text corpus of 21st century English, used by the makers of the Oxford English Dictionary and by Oxford University Press's language research programme. This is largely sourced from the World Wide Web.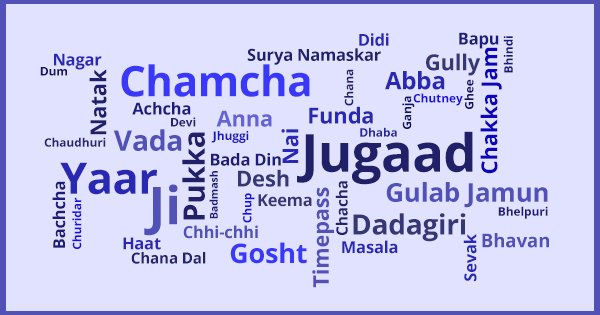 The other source of information, the Reading Programme is an electronic data of short extracts compiled from a wide variety of writing. However, the work of the makers of the Oxford English Dictionary does not end there. They have to ensure that the usage of all the new words are being monitored closely in order to see how often they are used.
The array of new words that make it to the final cut are included in the dictionary after careful consideration. Sometimes a word has to be active in the public domain for a couple of years for it to be included in the dictionary.
So, now we know what goes into the meticulous selection process. Here's a video explaining the process:
Feature image source: Anmol Gambhir/ScoopWhoopNews