As Darjeeling continues to boil under severe violent protests launched by Gorkha Janamukti Morcha (GJM), West Bengal Chief Minister Mamata Banerjee arrived at Kolkata airport to leave for the Netherlands . 
She will be addressing the Public Service Day of United Nations on June 22 at Hague and talk about her achievements under her rule in public services in West Bengal.
Before leaving, she urged all parties concerned and stakeholders to attend an all-party meeting called by the state government in Siliguri on June 22 on the prevailing situation in Darjeeling.
Urging the people to maintain peace, she said, "Violence cannot be a solution to any problem and only talks can solve it."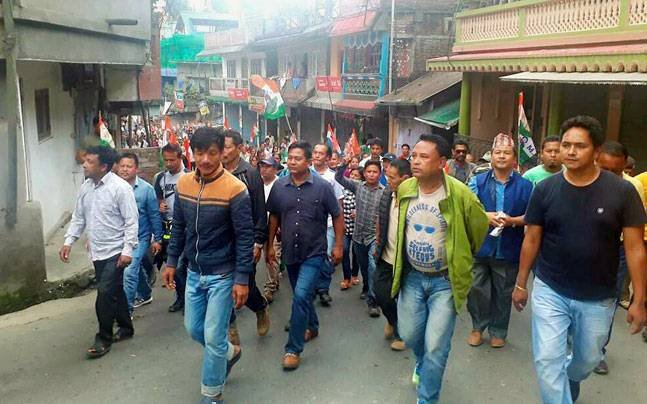 "Though I will not be there, other ministers have been given the responsibility to hold the meeting," Banerjee told reporters at the airport before leaving.
She accused the Gorkha Janmukti Morcha (GJM) of hatching a "conspiracy to divide the state".
The GJM had on Saturday ruled out any discussion with the West Bengal government.
"We are ready for talks with the Centre, but the agenda has to be only Gorkhaland," GJM Darjeeling MLA Amar Singh Rai had said.
(With PTI inputs)