On Tuesday, the International Court of Justice stayed the hanging of Indian national Kulbhushan Jadhav, who was sentenced to death by a Pakistani military court on charges of "spying". 
The stay on Jadhav's execution, the earliest date for which is May 19, is a victory for India so far.
#ICJ PRESS RELEASES: #India institutes proceedings against Pakistan and requests provisional measures https://t.co/tYNEF7LY8k pic.twitter.com/sKWX5EmI9N

— CIJ_ICJ (@CIJ_ICJ) May 9, 2017
While the news of this 'stay order' dominated almost all news channels/outlets in India, Pakistani media conveniently chose to ignore this fact and instead just highlighted India's petition. 
What's more is that, most of them even termed the stay order just as India's 'claim'.
 Here's a look at how major Pakistan news organisations reported this news:
In its report, Dawn says that India had moved ICJ against Pakistan for violating Vienna Convention in the case of Kulbhushan Jadhav, but makes no mention of the stay granted by ICJ. 
Either the publication is too slow to update its report, else it just wants to ignore the reality completely.
Geo News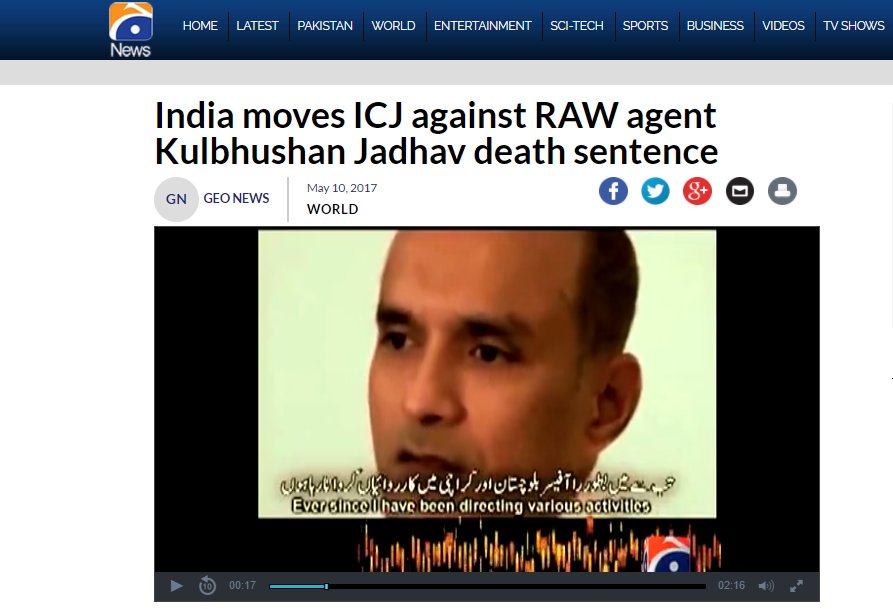 Geo News, on the other-hand goes a step further and refuses to acknowledge the stay order granted by ICJ. 
Here's what the report says:
'Pakistani officials, according to sources, responded that they do not know of any such decision. Without hearing the other party (Pakistan, in this case), no such decision by the ICJ would be applicable to Pakistan, the officials were quoted as saying.
Daily Pakistan Global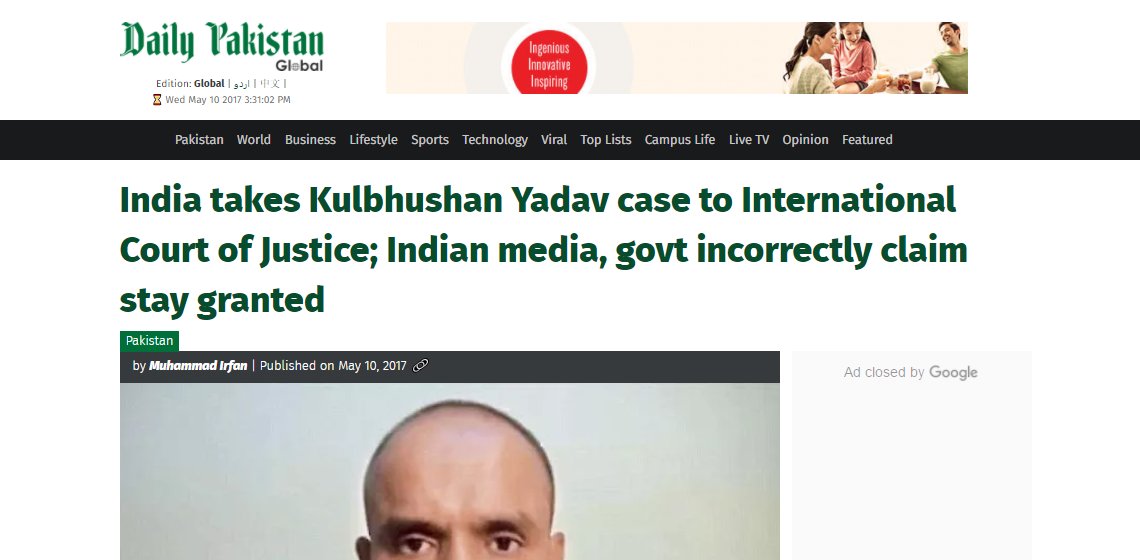 Daily Pakistan Global writes that Indian media and government officials are only 'claiming' that ICJ has granted a stay against the execution because no such statement has been issued by the ICJ.
Pakistan Today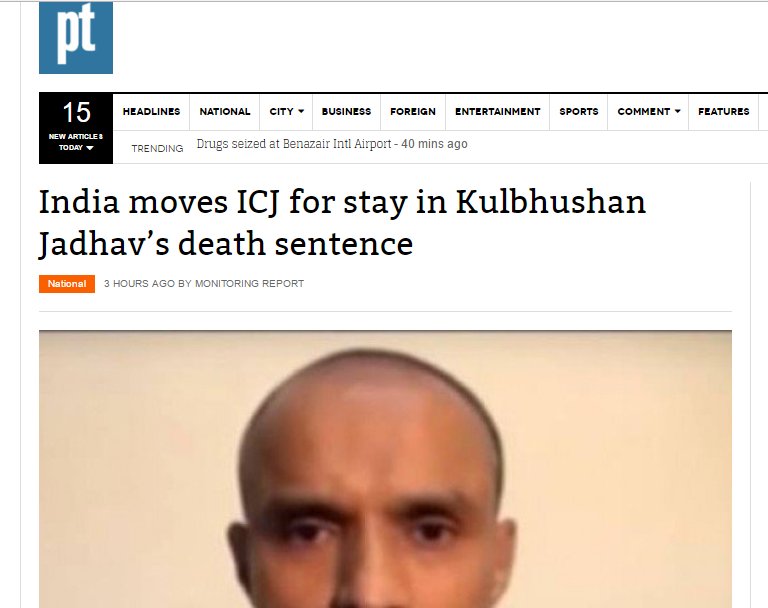 Just like others, Pakistan Today has only focused on the part where India has moved the International Court of Justice (ICJ) to stay the death sentence. The entire report talks about India's petition and it's only towards the end that it writes,
"Meanwhile, Indian media outlets on Tuesday claimed that ICJ had already announced a stay order and had sent a letter in this regard to Prime Minister Nawaz Sharif'.'
Express Tribune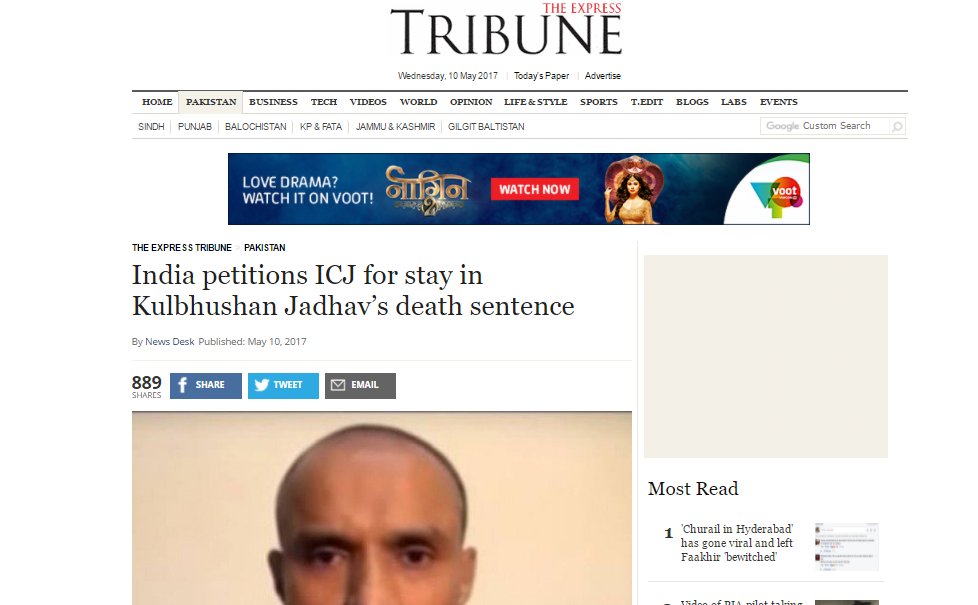 The Express Tribune report was also no different from others as it only talks about India's proceedings against Pakistan in the case.