A day after wrestler Narsingh Yadav was exonerated of doping charges by the National Anti-doping Agency (NADA), he has been whisked away to a secure location in his hometown Mumbai so as to prevent any further mishaps. 
According to a report in the Indian Express, is in a secure room to which only Sandeep Yadav, his sparring partner and roommate who had also tested positive for the metandienone, and a few trusted aides are being allowed. There is also utmost care being taken on what he drinks and eats in the lead up to Rio.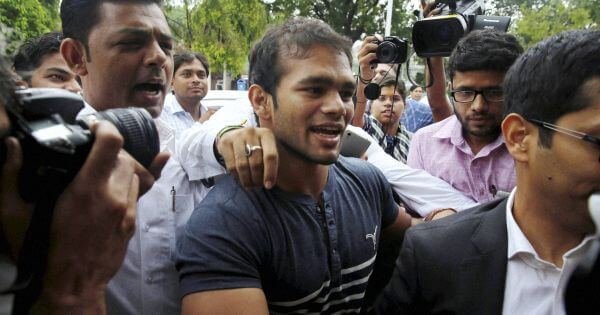 "I have just requested the Wrestling Federation of India (WFI) to allow me to practise in Mumbai and I also asked the president (Brij Bhushan Sharan Singh) to excuse me from going to Georgia for training. The federation has accepted my request and I am thankful to them as I don't want to take any chances now," Narsingh had told India Today.
Once bitten, twice shy.
"This is his home. He grew up here, and he's comfortable here. He also has his family close by, and they'll be instrumental in giving him morale support whenever he needs it," Jagmal Singh, India's assistant coach and Narsingh's mentor told the Indian Express.
Meanwhile, in further good news to Narsingh, United World Wrestling has cleared his name for participation in Rio, according to WFI Chief Brij Bushan Singh.
He still awaits a final green signal to go to Rio, as world anti-doping body said that it will review the case.
World Anti-Doping Agency (WADA) Communications Coordinator Maggie Durand said that it has requested the NADA to send the case file so that it can review it.
"We requested the case file following the decision and will review the case. We have no further comment for now," Durand told PTI in a written reply when asked whether WADA will appeal to the ad hoc division of the Court of Arbitration for Sports in Rio de Janeiro against the decision rendered by the Anti-Doping Disciplinary Panel of the NADA.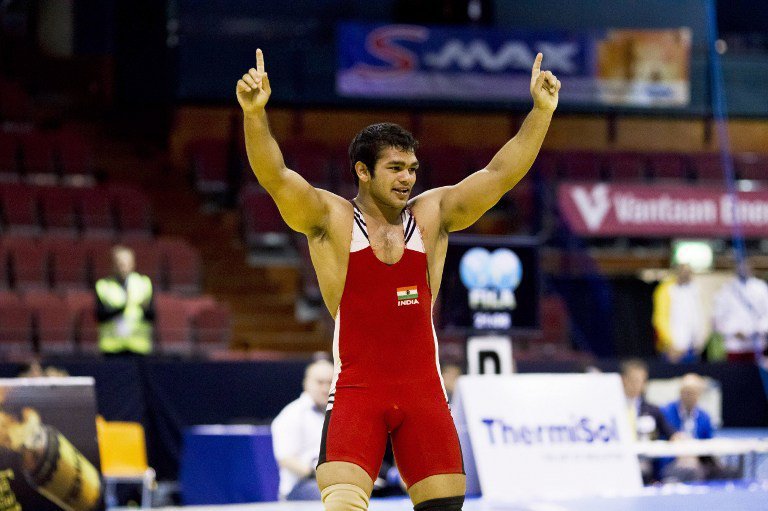 WADA can appeal against a decision of Anti-Doping Disciplinary Panel or Appeals Panel of any of its member countries to the CAS.
NADA Director General Navin Agarwal had also said that any party involved in Narsingh's case (including WADA) can appeal to the CAS within 21 days against the decision of the Anti-Doping Disciplinary Panel.
If WADA appeals against the decision of the disciplinary panel at the ad hoc division of the CAS, specifically constituted to render decisions quickly during the Olympics, Narsingh may have to wait some more days to know his fate regarding his participation in the Rio Games.
Eleven cases have already been filed before the ad hoc division of the CAS in Rio de Janeiro and decisions are being given in quick time.
On Monday, in a sensational turnaround, Narsingh was exonerated of doping charges by the NADA's Anti-Doping Disciplinary Panel, which concluded that he was a victim of sabotage, boosting his chances of making it to the Olympics.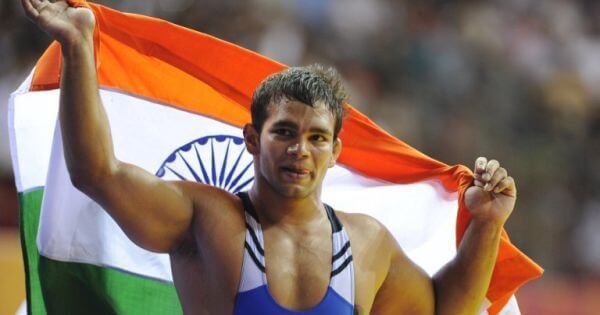 After more than a week of drama which began with Narsingh testing positive for a banned anabolic steroid metandienone in tests conducted on June 25, NADA DG Navin Agarwal put an end to the suspense on the wrestler's fate by exonerating him.
"We kept in mind that in the past, till June 2, none of his samples were positive. It was inconceivable that one-time ingestion would be of benefit. Therefore the panel is of the view that the one-time ingestion was not intentional," Agarwal said while reading out the verdict.
"The panel concludes that the athlete deserves the benefit of article 10.4 of the NADA's anti-doping code. Keeping in view that he was victim of a sabotage, the panel exonerates the athlete from charges of anti-doping rules of NADA," he had said.