Time to come out of the denial mode. It's a reality you cannot ignore. There is a sizeable population in the Kashmir Valley who indeed sympathise with terrorists and treat them like martyrs. 
On Monday, women residing in Sempora Village in J&K assembled on the banks of river Jhelum and lauded the terrorists, who were holed up inside a government building during their gun battle with security forces in Pampore, reports Kashmir Life.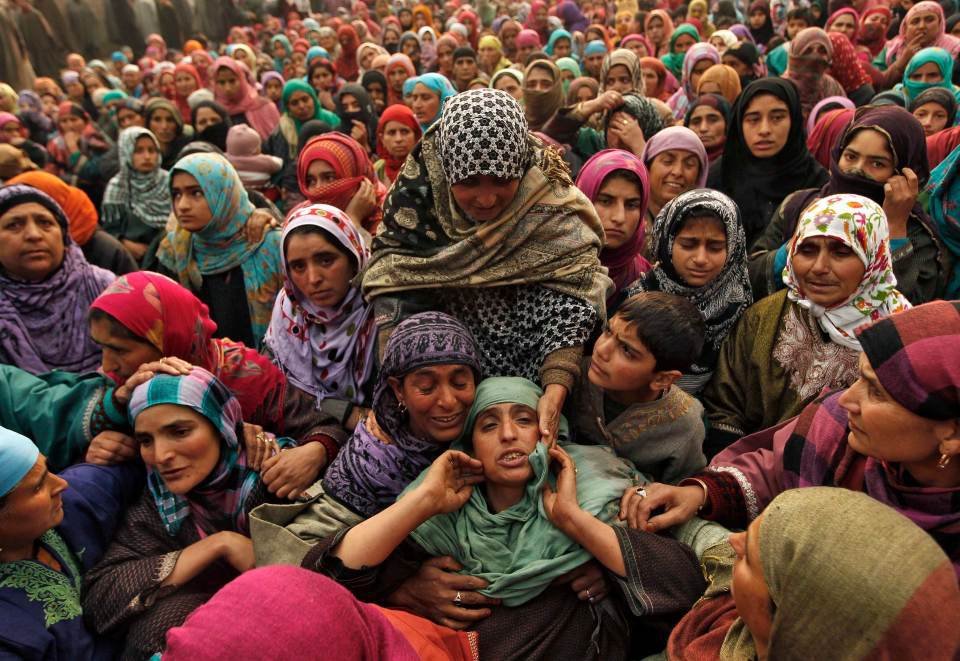 Hundreds of Kashmiri women sang "Saani Qoam ki Bahaduru, Karyo Goor Gooro", roughly translated as "O' brave hearts of our nation, We lull you." That's right. Terrorists are addressed as 'Bravehearts'. 
The 48 hour gun battle in Pampore left five security men, including two Army Captains, dead along with three terrorists. 
On Tuesday, Kashmiri locals took to streets and pelted stones on security forces at several places of Kashmir, including Pampore over the killing of terrorists.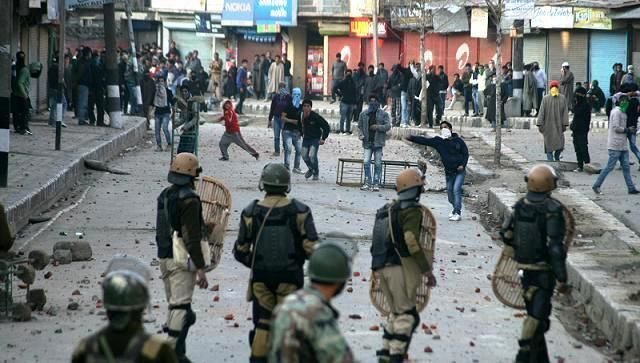 Mosques close to the encounter site raised slogans from the public address systems like — "Jeevey Jeeve Pakistan" (long live Pakistan), "Sabeluna Sabeluna, al Jihad, al Jihad" (the only way is struggle), reports Indian Express. Songs eulogizing the terrorists were also played.
Even when the encounter was underway, hundreds of people in Pampore tried to march towards the site, but were prevented by the security forces who used force to disperse them.
Bashir Ahmad, a resident of Pampore spoke to Indian Express and said,"It reminded me of the early days of militancy. I think youth are now fed up and think only protests and militancy can resolve the Kashmir issue."
Hurriyat leader Nayeem Ahmad Khan on Wednesday addressing this issue said, "Kashmiris consider those people heroes and brave hearts that India terms as terrorists and this should work as an eye opener for New Delhi." reports Rising Kashmir. 
Khan added that, "India is using its forces to crush the ongoing struggle and it has given the forces a free hand to rape the Kashmiri women so that Kashmiris are made to surrender."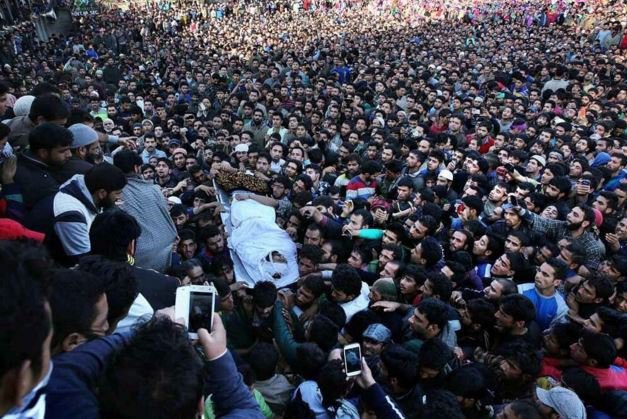 This isn't a stray incident. In October, 2015 when top Lashkar-e-Taiba commander Abu Qasim, who plotted Udhampur attack was killed, he got a hero's funeral. In fact, even former J&K Chief Minister Mufti Mohammad Sayeed's funeral didn't witness so many people unfortunately.
The news of a large section of people mourning the death of terrorists might come across as shocking to those who aren't familiar with the politics and the history of Kashmir, but such a practice is ostensibly a common affair in the valley.
What is the way forward then? Should half of J&K be slapped with sedition? A complex situation like this calls for a well-thought out approach, one which is mature and all inclusive. The central government led by Modi must realise the gravity of the situation, initiate a dialogue and reach out to such people. 
(With Inputs From PTI)
(Feature Image Source: Reuters)