Pranav Dhanawade, a 15-year-old from Mumbai, became the first ever batsman in the history of cricket to reach score 1000-plus runs in one innings runs when he made 1009 in just 323 balls with 129 fours and 59 sixes, and promises to shine in the future.
But Pranav is not the only one to show such promise, as many other teenagers in India have surprised the nation with spectacular feats, and while some lived up to expectations, others did not.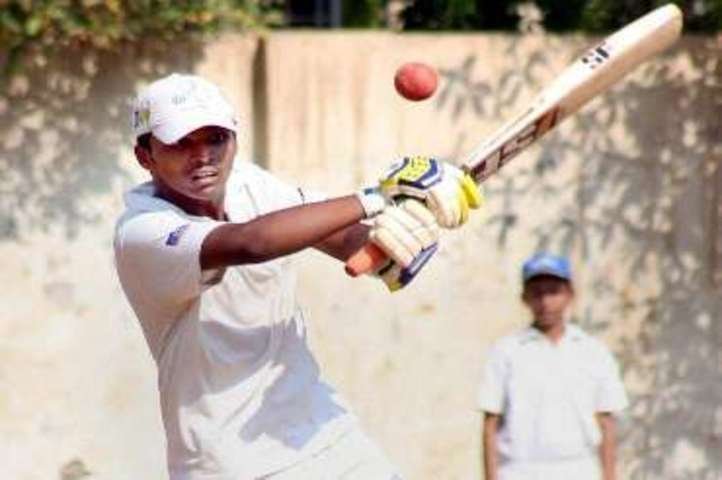 1. Sachin Tendulkar
Cricketers in India pick up form at a very young age, since the legend of Indian cricket, Sachin Ramesh Tendulkar from Mumbai, emerged as a child prodigy himself. Having played as a substitute under Imran Khan's at an exhibition match at Brabourne Stadium in 1987, Sachin later went on to hit a century in every inning of his season in 1988, and also had an unbeaten 664 run partnership with Vinod Kambli in the Lord Harris Shield inter school tournament.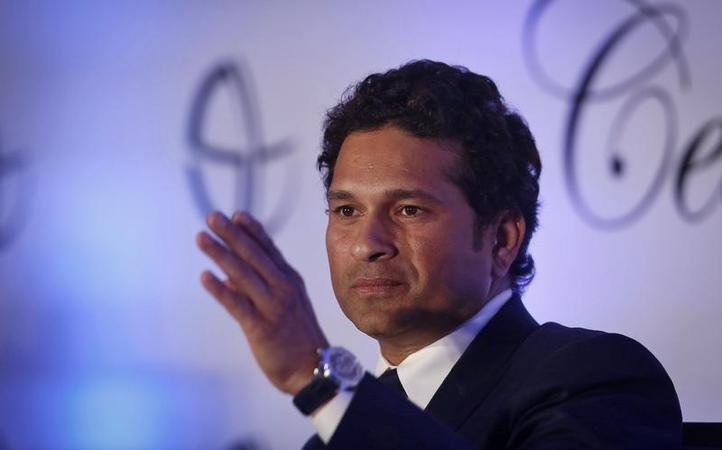 As the pair destroyed the opposition's bowling attack, Tendulkar scored an unbeaten 326. He made his test debut against India's arch rival Pakistan at the age of 16 in 1989, and the rest is history, as Tendulkar went on to be hailed as the God of cricket by fans in India and across the world, until his retirement in 2013.
2. Vinod Kambli
While Sachin's was a dream run to success, his partner in the unbeaten 664 partnership in 1988, Vinod Ganpat Kambli did not manage to live up to the expectations he set with the innings. Not only did Kambli contribute 349 to the partnership, he also took 6 wickets for 37 runs in the same match, promising a good run as an all rounder.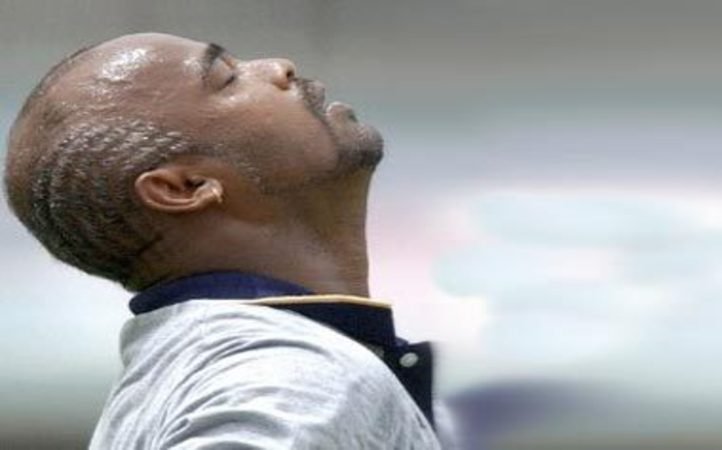 Kambli then went on to display his form in Ranji trophy matches and soon followed Sachin in the Indian team, scoring 224 in his third Test against England. Although he is the only cricketer to hit three consecutive test centuries, Kambli struggled to make it to the team in later years, as he finally retired in 2011.
3. Wasim Jaffer
Perhaps a forgotten name, Wasim Jaffer displayed his class during his school career, as he hit an unbeaten 400 at the age of 15, and scored a 314 not out in his second first class match. Although his game promised a lot, Jaffer failed to impress in his test debut against South Africa, but played impressive innings against West Indies in 2002.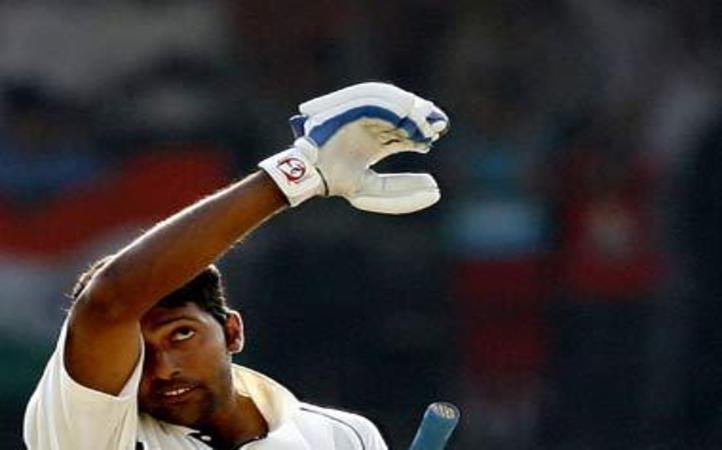 In later years Jaffer went on to play valuable innings for the Indian Test squad, but slowly disappeared from the team. He now plays for Vidarbha in Ranji trophy.
4. Parthiv Patel
Parthiv Patel's debut came as the youngest wicket keeper in cricketing history, as he played his first test against England in 2002 at the age of 17. Although he was selected without playing a single first class or domestic match, Patel made few appearances even after being selected for the 2003 World Cup squad.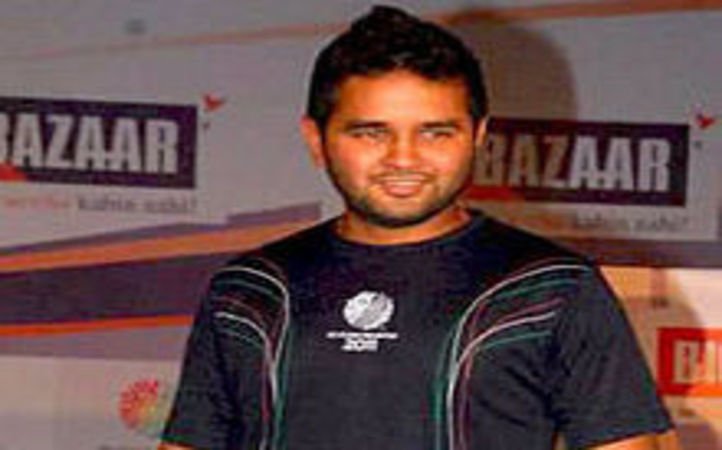 In later years he failed to impress but hit two consecutive ODI half centuries in 2010 against New Zealand. Despite having a lack lustre international career, Patel was auctioned to Chennai Super Kings in IPL, and is now playing for Mumbai.
5. Sarfaraz Khan
The name which was to make headlines in IPL in 2015 first surfaced in Mumbai in 2009, as Sarfaraz broke Sachin Tendulkar's record by hitting 439 in 421 balls for his school, at a tender age of around 12.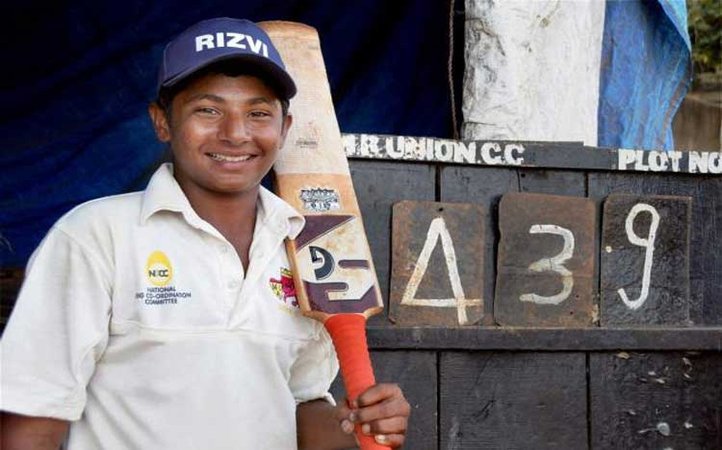 Almost six years after his feat, the child prodigy returned as a 17-year-old for Royal Challengers Bangalore, hitting an explosive 45 runs of 21 deliveries with six fours and one six, as even the energetic Virat Kohli folded his hands in admiration. Apart from being the youngest IPL player, Sarfaraz also came across as a brilliant discovery, and promises to achieve more in coming seasons.
6. Prithvi Shaw
Before Pranav Dhanawade took the cricketing world by storm with his explosive innings, back in 2013, 14-year-old Prithvi Shaw of Rizvi Springfield from Mumbai, smashed a dazzling 546 runs in just 330 deliveries against St Francis D'Assisi, which was then the highest score by an Indian cricketer in any level of the game.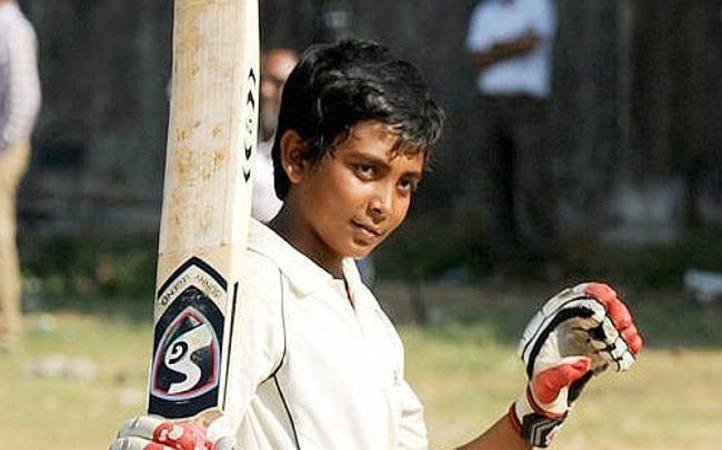 The right hand batsman and off spinner has been compared to Sachin Tendulkar in the past. He has been selected for further training in England on two occasions, and has played for Bradfield College in Berkshire as well as Cleethorpes in the Yorkshire ECB County Premier League. He has been getting sponsorships, and is being seen as an Indian international in the coming years.
7. Virat Kohli
Virat Kohli is perhaps another young cricketer after Sachin Tendulkar to rise to prominence in a relatively short span of time. He showed a lot of promise at a very early stage in his career, and was the leading run scorer in his matches for the Delhi under 15 and under 17 teams, as well as the Indian under-19 squad.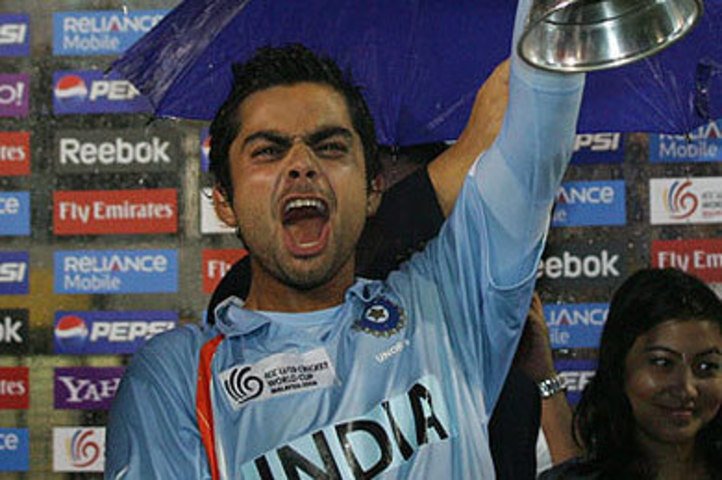 Virat came into the spotlight when he decided to play for his team in against Karnataka Ranji trophy match on the same day that his father died, and went on to score 90 runs. He continued to make news by leading the Indian under 19 team to victory in the 2008 U-19 World Cup. He later made it to the Indian team and scored 10 ODIs in the shortest span of time, and equaled Vivian Richards' record of scoring fastest 5000 runs. 
8. Mansoor Ali Khan Pataudi
Another cricketer who holds a legendary status in Indian cricket, M A Pataudi also started showing signs of greatness at a young age, when he captained his school in Wnchester in 1959, and also scored 1059 runs in the tournament, a record set in 1919 by another legend, Douglas Jardine. He made his first class debut for Sussex at the age of 16 in 1957, and lost one eye in an accident in 1961.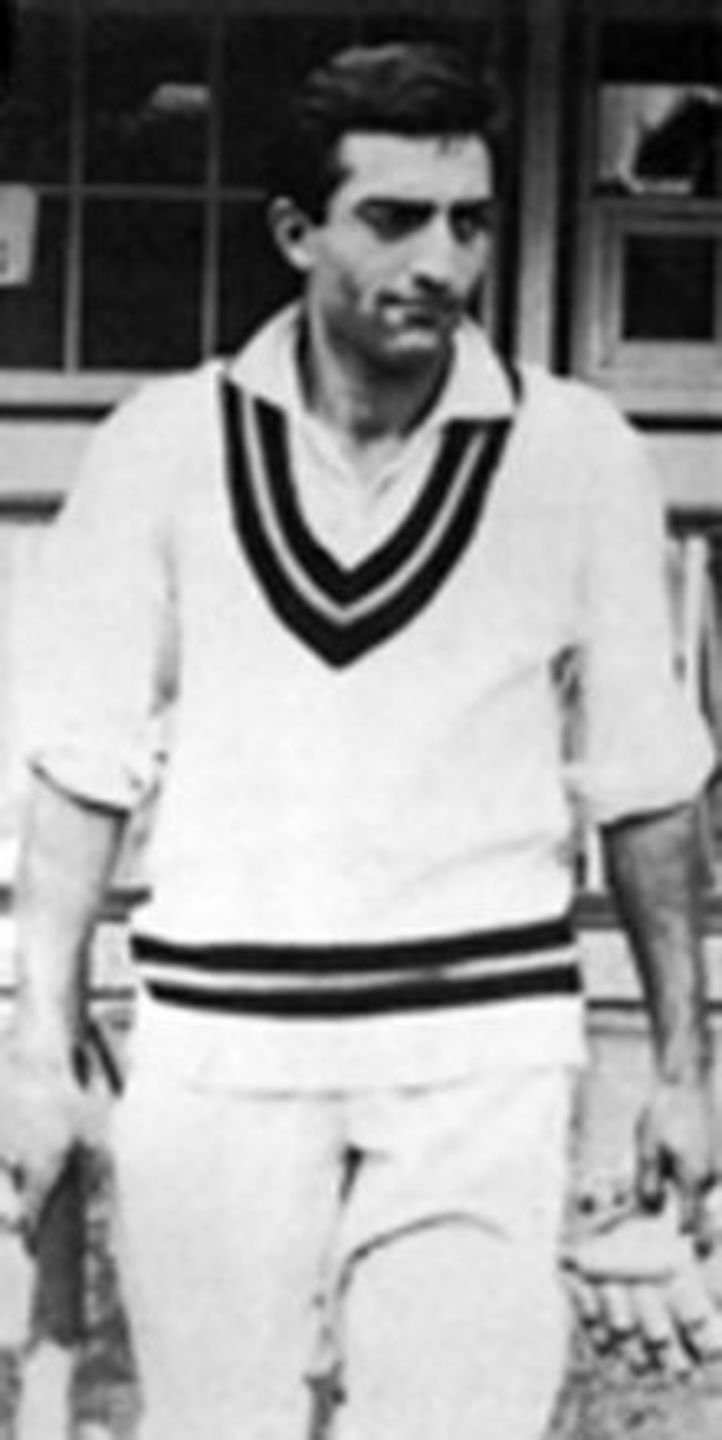 But not one to be deterred by difficulties, Mansoor Ali Khan soon hit the nets and learned to play with one eye, as he scored a century in 1962 to help India beat England for the first time. At the age of 21 years and 77 days, M A Pataudi became the youngest captain ever in 1962, a record broken by Tatenda Taibu of Zimbabwe in 2004. In the years to follow he not only earned the alias of Tiger for his courage, but also proved to be one of the greatest captains in Indian cricketing history. 
Feature image source: PTI