As writers across the nation are joining the ranks of Sahitya Akademi awardees in returning the honours conferred upon them, sharp reactions are pouring in from all quarters. While the responses range from support to criticism, the credentials and political motives of the protest are also being questioned.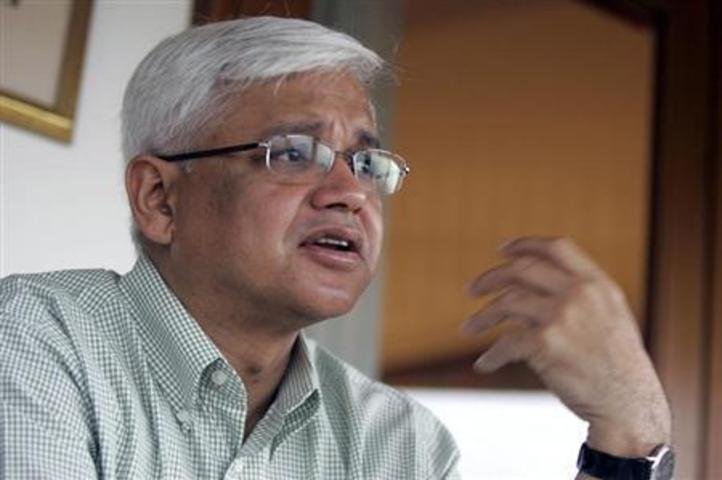 Although writers like Salman Rushdie and Javed Akhtar have backed the move, there are those who have called it a political stunt. Amitav Ghosh criticised the government's inaction on growing intolerance while expressing respect for writers who returned their awards.
Ghosh also stated that he would not give up his award as the current leadership of the Akademi is at fault, and not the institution itself.
As the movement in gaining attention, here are few reactions from known personalities.
Salman Rushdie supported the writers with a tweet.
"I support Nayantara Sahgal and the many other writers protesting to the Sahitya Akademi. Alarming times for free expression in India."
I support #NayantaraSahgal and the many other writers protesting to the Sahitya Akademi. Alarming times for free expression in India.

— Salman Rushdie (@SalmanRushdie) October 12, 2015
Culture Minister Mahesh Sharma once again showed his indifference.
"If they say they are unable to write, let them first stop writing. We will then see."
Sahitya Akademi chairperson Vishwanath Prasad Tiwari saw no logic in the protest.
"The Akademi is not a government organisation but an autonomous body. The award is given to a writer for a chosen work and there is no logic to return the award because it is not like the Padma awards."
Amitav Ghosh backed writers but also defended the Akademi.
"There can be no doubt that the present government is tacitly enabling these attacks by failing to take punitive and preventive action. In refusing to protest, the Sahitya Akademi is shamefully in dereliction of its duties."
Javed Akhtar also came out in support.
"I understand… what can one say? It is a protest but I think much more has to be done in the society because whatever is happening now-a-days, is not desirable at all,"
Naseeruddin Shah saw the reaction as a bit feudal but supported it.
"It's a part of their protest over the scary mood of intolerance that seems to be growing."
Anupam Kher called it politically motivated.
"I think the move is politically motivated. It's not like violent incidents are happening in India for the first time. I think this is mostly to discredit the Prime Minister. "
Arun Jaitley echoed Kher's sentiments.
"The new strategy of anti–Modi, anti–BJP sections appears to be to resort to "politics by other means". The easiest way is to manufacture a crisis and subsequently manufacture a paper rebellion against the Government in the wake of a manufactured crisis."
The Mahatma's grandson Gopalkrishna Gandhi backed the movement.
"Writers returning Sahitya Akademi awards is a landmark moment…more should do so"
Then there was Chetan Bhagat, doing what he does best.
"Ok, so I am also supposed to return my Sahitya Academy award? Oh wait. Haven't got it yet."
Ok so am I also supposed to return my Sahitya Academy award? Oh wait. Haven't got it yet.

— Chetan Bhagat (@chetan_bhagat) October 8, 2015
Few decided to address it in a humorous manner.
The good thing about this whole 'I AM RETURNING MY SAHITYA AKADEMI AWARD' exercise is now we finally know who were the ones who got it!!

— SUHEL SETH (@suhelseth) October 11, 2015
Am expecting the government to shortly introduce a no returns, no exchanges, no refunds policy for the Sahitya Akademi Awards.

— Ramesh Srivats (@rameshsrivats) October 7, 2015
Although the protest by Sahitya Akademi awardee writers is sending a message, it doesn't seem to be enough given how the administration is dismissing it as a political stunt.