Net Neutrality is the principle that Internet service providers should enable access to all content and applications regardless of the source, and without favouring or blocking particular products or websites.
This freedom of Internet access is in danger and we should fight for it, anyway we can.
Activist and political cartoonist Aseem Trivedi has also joined the fight with his sketches. ScoopWhoop reproduces a series of Trivedi's cartoons for its readers to imagine what a non-neutral Internet would look like.
Take a look at these cartoons to understand Net Neutrality.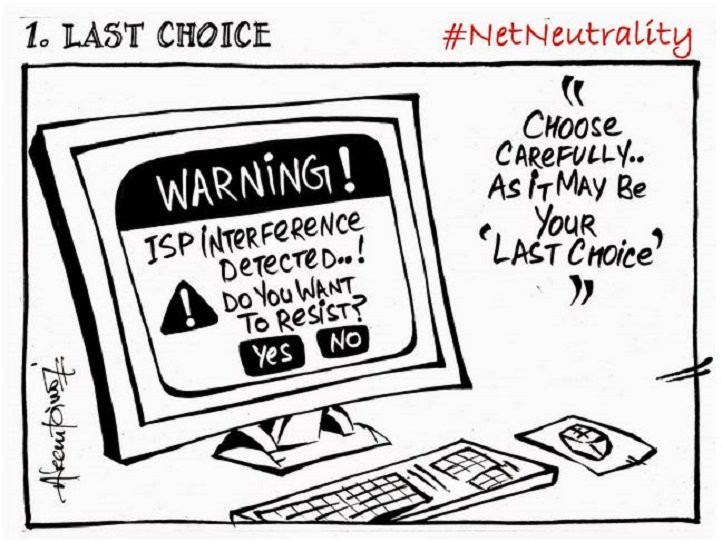 Read more here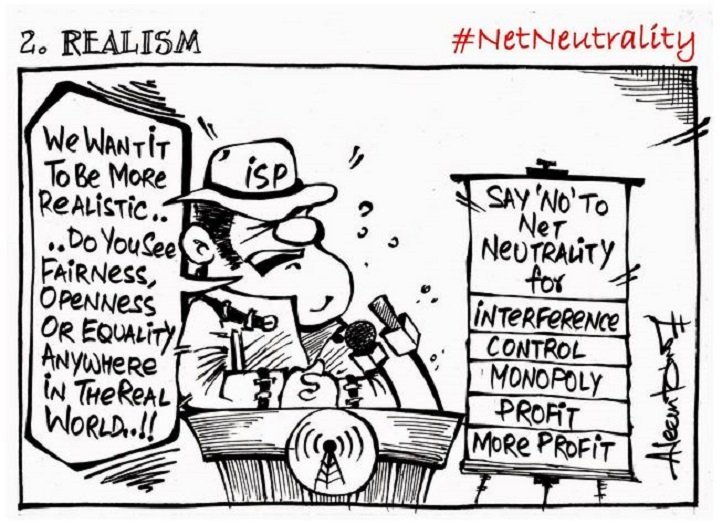 Read more here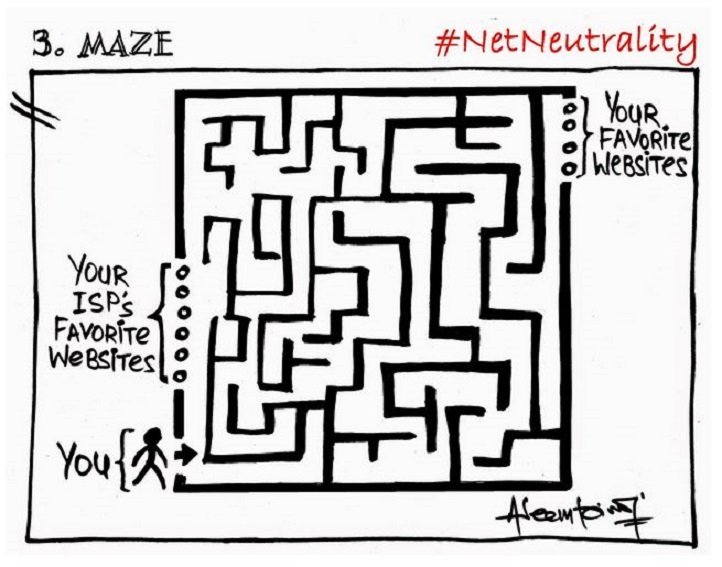 Read more here
Read more here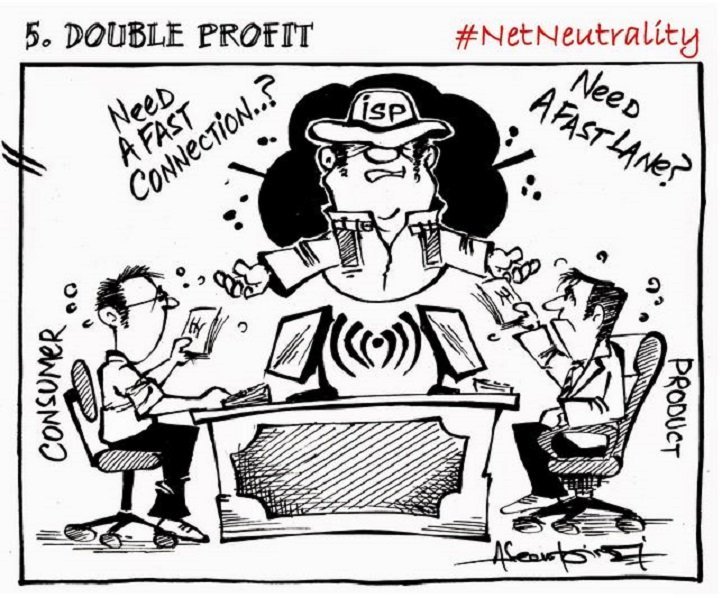 Read more here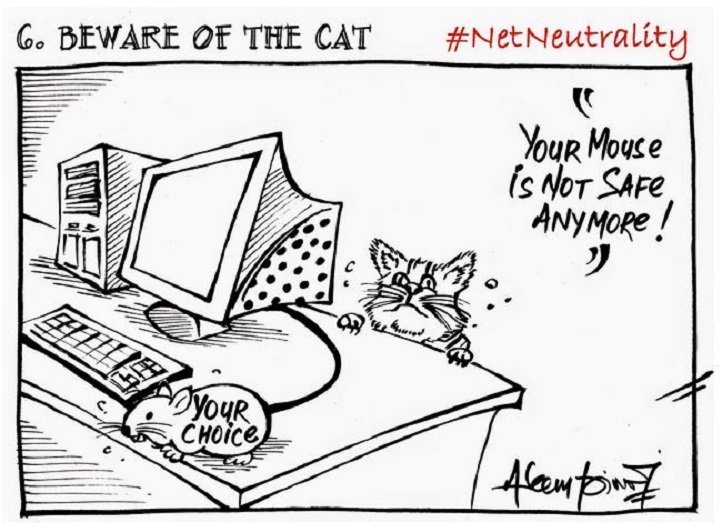 Read more here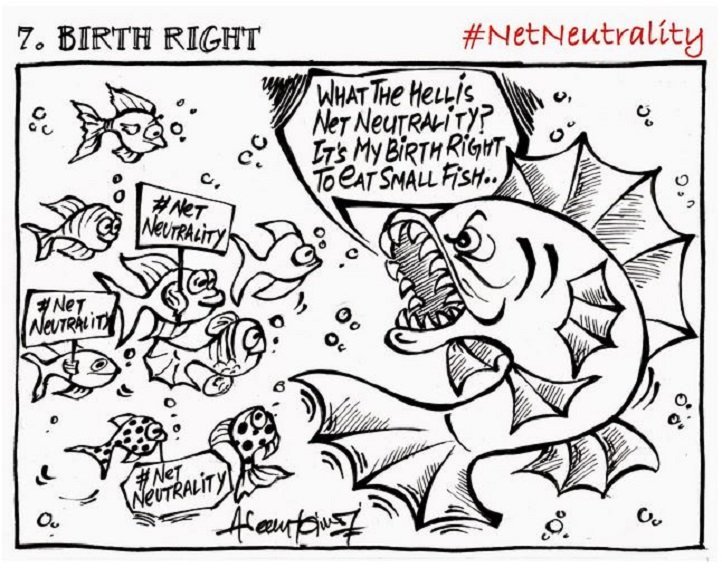 Read more here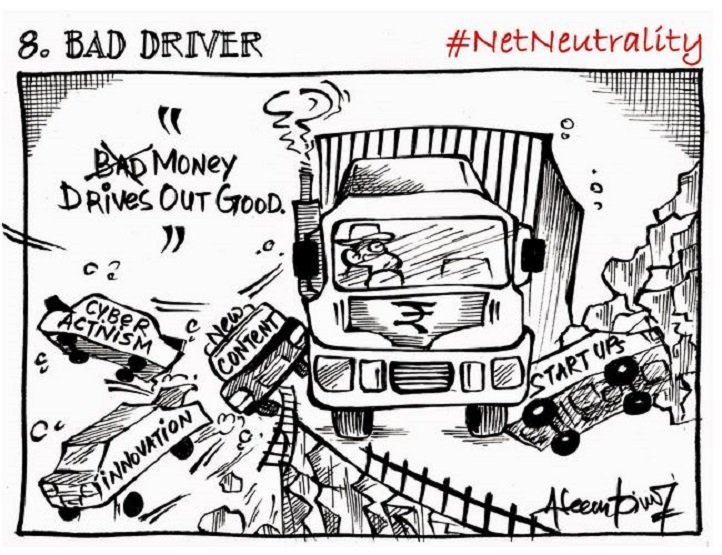 Read more here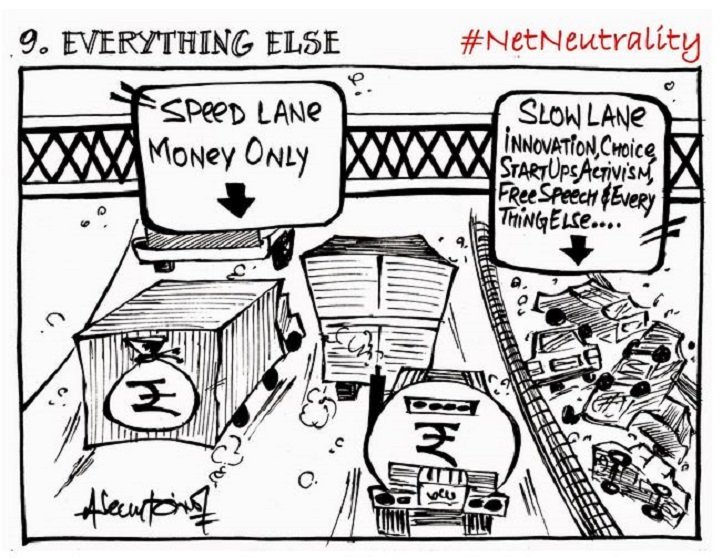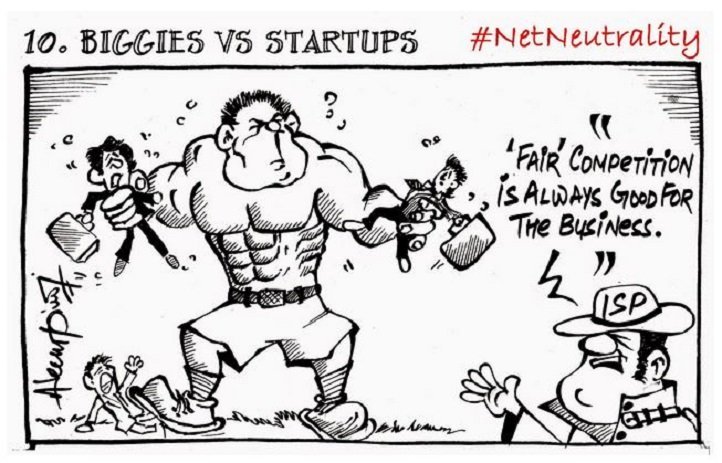 With three days to go before TRAI's deadline for comments on Net Neutrality, it is imperative to raise your voice. Support Net Neutrality. Log on to: Savetheinternet