Archaeological Survey of India (ASI), UP Tourism and the Agra administration – the three bureaucracies involved with the Taj Mahal – have managed to confuse the information and images of the iconic monument on their respective websites. 
As per a report in The Times Of India, while ASI displayed a photograph of the interiors of St Peter's Basilica in the Vatican instead of the Taj, the other two sites provided wrong historical information, photographs and outdated ticket rates.
You will find a link called 'online entry ticket' on the right hand corner of the ASI website that takes you to asi/payumoney.com. In the gallery section of this webpage, among several picture of the magnificent monument, you are amusingly greeted with an image of the interior dome of St Peter's Basilica, complete with Latin inscriptions and frescoes by Renaissance artists.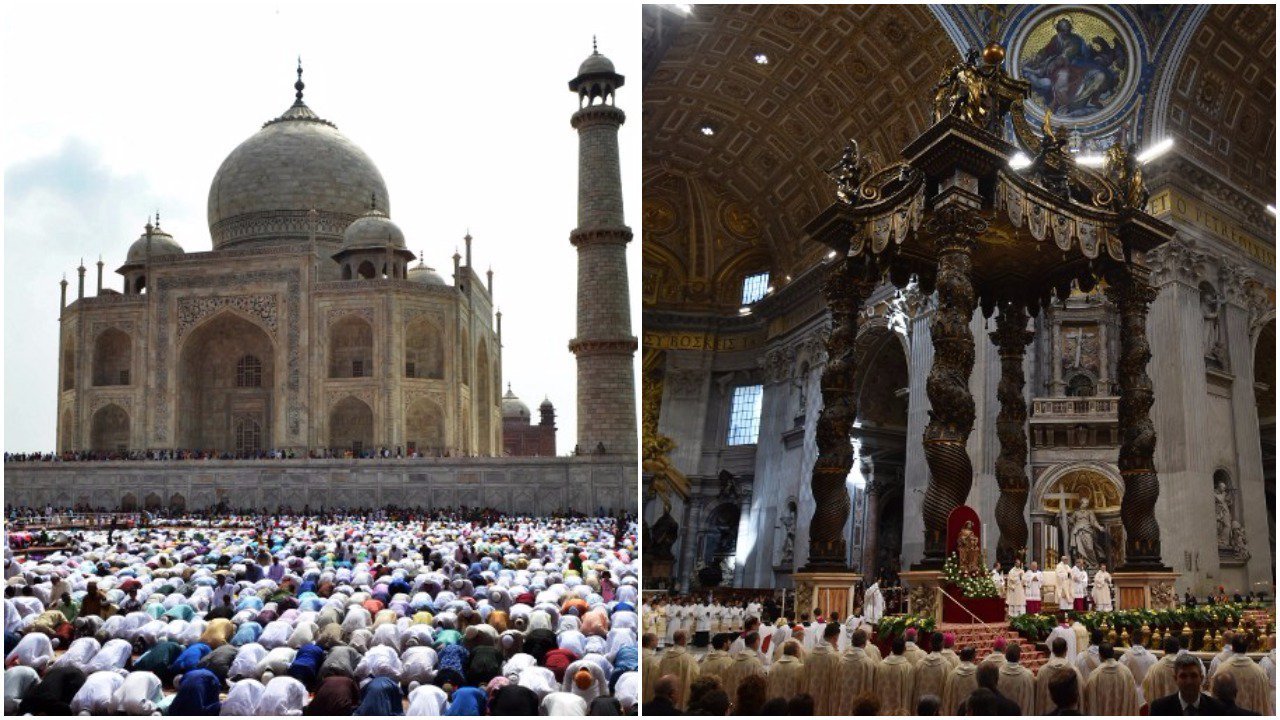 This is what the ASI superintending archaeologist Bhuvan Vikrama told TOI:
"We will try to rectify any discrepancies on the website. However, there is a possibility that the online payment website company might be hosting other monuments and put those pictures up there."
Not only this, the Agra administration's own website is apparently confused about the construction date of the architectural marvel. According to them, construction of the Taj started in 1632 and ended in 1648, whereas it actually started in 1631. 
Adding to the chain of mistakes, they also forgot to updated the current prices of the ticket. The old rates of tickets for domestic tourists and foreigners continue to be displayed on the website even when the news rates became operational from April 1, 2016. 
Not surprisingly, the webpage wrongly mentions the Taj's opening and closing times and fails to update information regarding ticket windows and locker rooms.
However, they have rectified the errors now but apparently only after the matter came into public glare.