The Asian Development Bank slightly lowered its 2016 growth forecast for developing Asia on Tuesday, reflecting slower-than-expected expansion in India.
Developing Asia, which groups 45 countries in the Asia-Pacific region, is now expected to expand 5.6 percent this year, rather than 5.7 percent, the ADB said in a supplement to its Asian Development Outlook 2016.
The ADB trimmed its 2016 growth estimate for India to 7.0 percent from 7.4 percent due to weak investment, agricultural slowdown and the government's recent demonetization.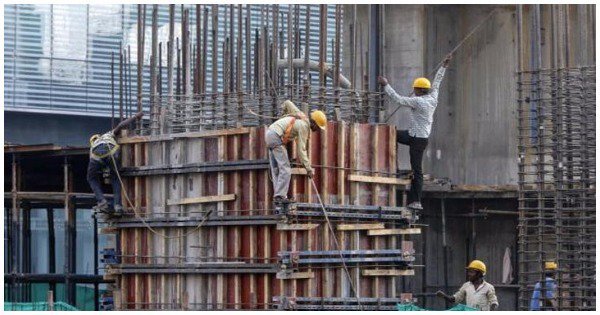 But India's growth forecast for 2017 was kept at 7.8 percent.
The Manila-based lender kept China's growth forecasts for this year and next at 6.6 percent and 6.4 percent, respectively.
"Asian economies continue their robust expansion in the face of global economic uncertainties," said ADB deputy chief economist Juzhong Zhuang.
"Structural reforms to boost productivity, improve investment climate, and support domestic demand can help maintain growth momentum," said Zhuang.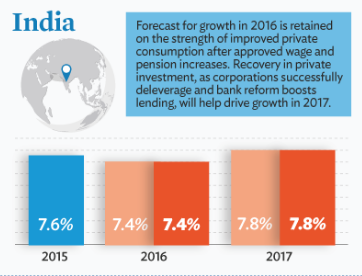 The growth estimate for Southeast Asia was kept at 4.5 percent for this year and 4.6 percent in 2017, supported by strong growth in Malaysia and the Philippines.
Economies in South Asia are projected to expand by 6.6 percent in 2016, down from the previous estimate of 6.9 percent. For next year, growth in that region will bounce back to 7.3 percent, the ADB said.