Karnataka's Davanagare district is reeling under severe heat wave and that has led to the depletion of water levels in Shanti Sagara tank, which is the second largest tank ever built in Asia (after Joysagar Lake in Sibsagar, Assam), reported Times Of India.
In fact water levels in the tank, located about 270 km from Bengaluru, now stands at 14 feet, which is just 5 feet above dead storage level. What's even worse is the fact that all that the villagers living nearby have got this year is muddy water, which is not fit for drinking.
It has been speculated that if it doesn't rain by early or mid-May, the 800-year-old tank is in danger of completely drying up – a grim reminder of the drought which had hit the state in 1990-91.
The tank in the past has served as the lifeline for hundreds of villages and now the decreased water level has badly hit farmers and fishermen alike.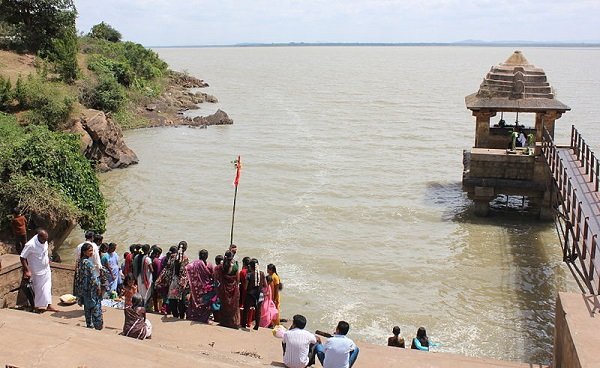 Pakirappa H, a resident of Ho sahalli village near Shanti Sagara tank told TOI,
Last summer, the tank had 25 ft of water and now the water level is just a few feet. If the evaporation due to increasing temperature and use continue like this, the lake will dry up within two weeks. We hope the rain gods show some mercy on us.
Also known as Sulekere, the tank was built in 1128 and took three years to construct. Apart from being a major water source, the tank has also served as a picnic spot and has attracted local tourists due to its rich history.
(Feature Image Source: Wikipedia)