A court in Assam has issued a bailable arrest warrant against Delhi Chief Minister Arvind Kejriwal in a defamation case arising out of his tweet on the Prime Minister's educational qualification.
First class Magistrate, Diphu, Naba Kumar Deka Baruah, issued the warrant of Rs 10,000 on Monday and summoned the AAP leader to appear before the court on May 8.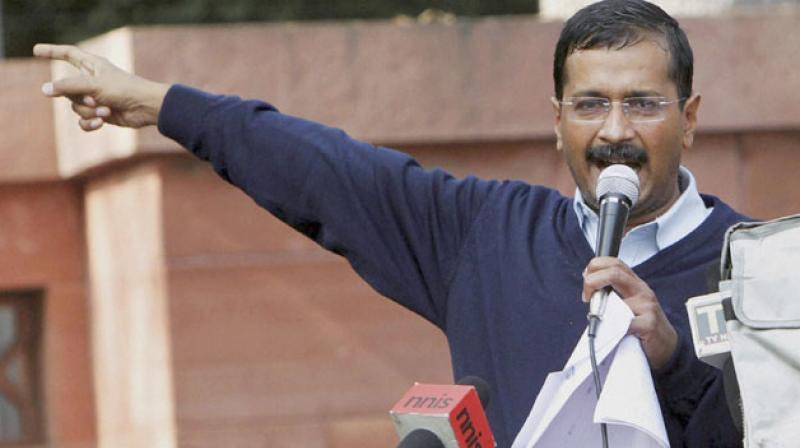 Karbi Anglong Autonomous District Council Executive Member, Surjya Rongphar, had filed the defamation case in the magistrate's court on December 26 last year.
The magistrate had issued summons against the Delhi Chief Minister to appear in his court on January 30 last.
The AAP leader through his lawyer, Gurpreet Singh Uppal, had sought time from the court until April 7, saying that it would not be possible for him to leave Delhi due to the MCD polls on April 23 and the nature of his work.
The magistrate in his order said yesterday, "On perusal of case record, it reveals that the accused Arvind Kejriwal has not appeared before this court on the earlier occasion on 30/01/2017, availing adjournment for long duration of more than two months by a prayer as submitted by his advocate although the accused was not dispense with personal attendance by this court as provided by Section 205(I) of the CrPC, 1973 as amended up to date".
"Considering the above, the petition of his advocate is rejected", the order said.