In a major decision, Assam BJP government on Wednesday decided to make Sanskrit education mandatory in all schools under the state board up to Class VIII.
Sarbananda Sonowal, Chief Minister of Assam, took to Twitter to inform about the recent decisions that his government has taken to improve the education system in Assam.
Also the Cabinet has decided that all the schools will teach Sanskrit as a compulsory language up to 8th Standard.

— Sarbananda Sonowal (@sarbanandsonwal) February 28, 2017
The move will be implemented in over 42,300 state-run schools in Assam.
The decision however, has ruffled some feathers and evoked sharp criticism from students organisations and opposition political parties in the state.
The All Assam Students' Union (AASU) has criticised the decision to make Sanskrit compulsory instead of promoting Assamese in the schools.
"We are not opposed to the Cabinet decision of making Sanskrit compulsory in the schools under the state board but the government should clarify whether now there will be the four-language formula in Assam instead of the three-language formula followed in other states", AASU chief advisor Samujjal Bhattacharya said on Thursday.
Moreover, there can be no compromise with the teaching of Assamese in schools and the language has to be a part of the syllabus in the state, he added.
Asom Jatiyatabadi Yuba Chatra Parishad (AJYCP) also alleged that the move to impose Sanskrit as compulsory subject till Class VIII was a "well-orchestrated conspiracy being micro managed and monitored from Nagpur [RSS headquarters]".
The state government was preparing to "recruit Sanskrit teachers from outside since the state now lacks the required strength but we won't allow teachers from outside the state to be recruited in our schools," AJYCP President Biraj Kumar Talukdar said in a statement here.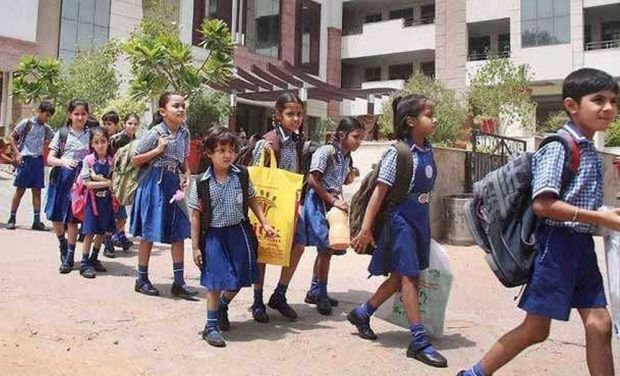 AJYCP is not opposed to Sanskrit in the schools since it is the "ancient language which needs to be promoted and preserved in schools and colleges but we are concerned by the way the government is trying to impose the subject in the state when it knows very well that there is a shortage of Sanskrit teachers in the state".
Krishak Mukti Sangram Samiti (KMSS) leader Akhil Gogoi alleged that the state Education Minister Himanta Biswa Sarma was trying to warm up to the RSS and making Sanskrit compulsory was a step in that direction.
"The state government should have taken more interest and initiative to introduce Assamese in all schools in the state, including those under the Central Boards instead of imposing Sanskrit", he added.
NSUI state general secretary Jayanta Das said that they were not against Sanskrit as it is an ancient language and must be preserved but the way the BJP government is trying to impose on the student and the education system is not acceptable.