A Muslim man in Assam was abused and assaulted by a mob for allegedly selling beef, according to a report by The Hindu.
Reports further stated that the mob also forced him to eat pork after the assault.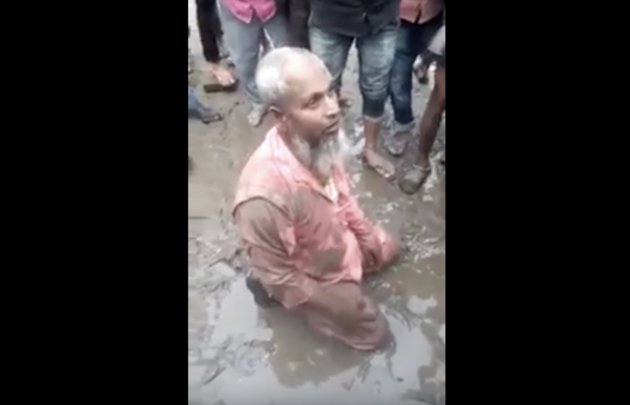 The incident came to light when a video in this regard started doing the rounds on social media. 
The man in the video has been identified as 68-year-old Shaukat Ali, who runs a meet shop in the Biswanath district of Assam.
A man identified as Shaukat Ali was attacked by a mob for allegedly selling beef in Assam's Biswanath Chariali, according to Assam Police. pic.twitter.com/Fz1H2irnE4

— jagisha (@jagishaarora) April 8, 2019
Reports suggest that apparently Ali had been repeatedly warned by locals not to sell beef in the market. The incident took place when a group of locals went to inspect his shop.
According to police, an FIR has been filed against the miscreants based on two separate complaints and an investigation is underway.