" Yeh bowling kar raha hai ya bheekh maang raha hai? [Is he bowling or begging?]"– Virender Sehwag to Pakistan's close-in fielders after Shoaib Akhtar's continuous sledging. It even forced Shoaib's team-mates to crack up. It was the Nawab on Najafgarh at his very best .A lot of people will talk about the Sehwag's talent with the bat in hand. He could put the fear of god in the bowlers. He could force them to bowl to his areas. And he would almost always do it with a speed that fit the word 'blitzkrieg' to a T. But fewer still know that he would almost always destroy the opposition bowlers while casually humming a song.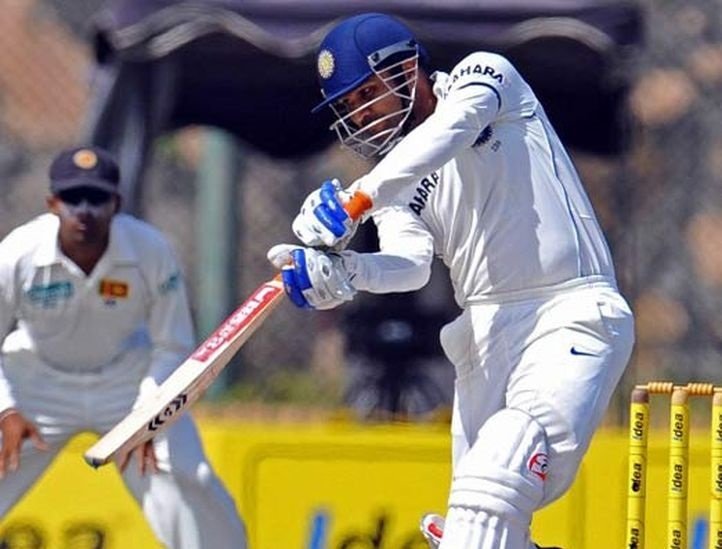 Some say that at the start of his career, he batted a lot like Sachin Tendulkar. Indeed, perhaps it was hard to distinguish between the two at times. But that was only until Sehwag started talking. While Sachin always had a guarded feel when he spoke to the media, Sehwag's comments were as free-flowing as his batting. It was hard not to love him. Take for instance, this brilliant moment: When asked for Nth time what was the difference between him and Sachin Tendulkar, Sehwag smiled and casually said, "Our bank balance."
He did it with such disarming honesty that one couldn't help but laugh. Of course, there were times when the words were meant to bite. Geoff Boycott once referred to him as "talented but brainless." Sehwag's response gave it back to the man from Yorkshire in more ways than one.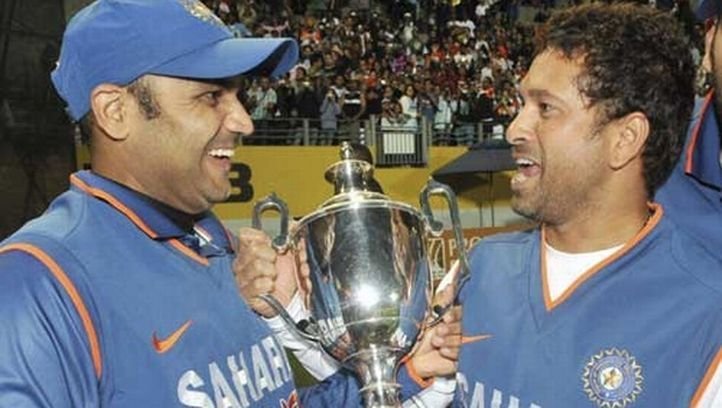 "Boycott can say what he wants. He once batted the whole day and hit just one four," Sehwag had said. It was straight and to the point. With Sehwag, there was no beating around the bush. If you approached him for an interview, it would be either be a straight no or a yes. There was no dilly-dallying. His batting was the same.In an article for Wisden Asia Cricket, Sourav Ganguly tried to explain how Sehwag's mind works: "The best way to know how Virender Sehwag's mind works is to sit next to him in the players' balcony when India are batting. Every few minutes he will clutch his head and yell, " Chauka gaya " or " Chhakka gaya ". That's his way of expressing disappointment at somebody's failure to take advantage of a ball that he thought deserved to be hit for four or six. That's how he thinks, in fours and sixes."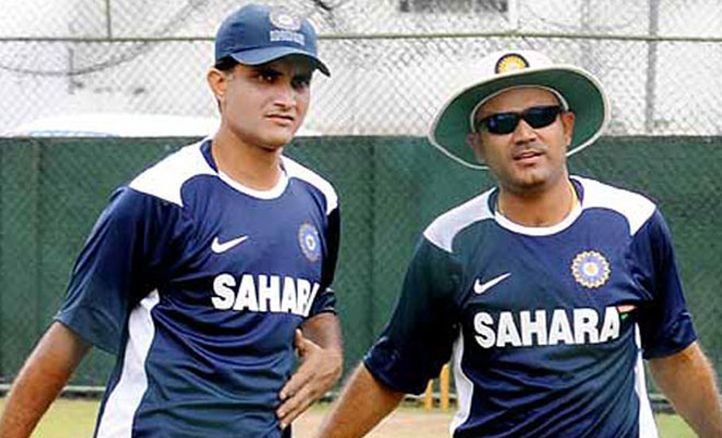 With him in the middle, the opposition knew there would be no let-up. He had a certain way of doing things and he stuck to that way till the very end — even when he was weighed down by shoulder injuries or failing eyesight.Eventually, his record (104 matches, 8586 runs, HI 319 runs, Average 49.34, 23 hundreds, 32 fifties) stands testimony to his greatness but only those who watched him play can explain the sheer exhilaration he inspired — it went way beyond mere numbers. Nothing was beyond him and the team while he was still in the middle and only the select few attain this sort of stature.Perhaps he was never as great an ODI player but he still got a double-century and he still inspired fear and joy in equal measure.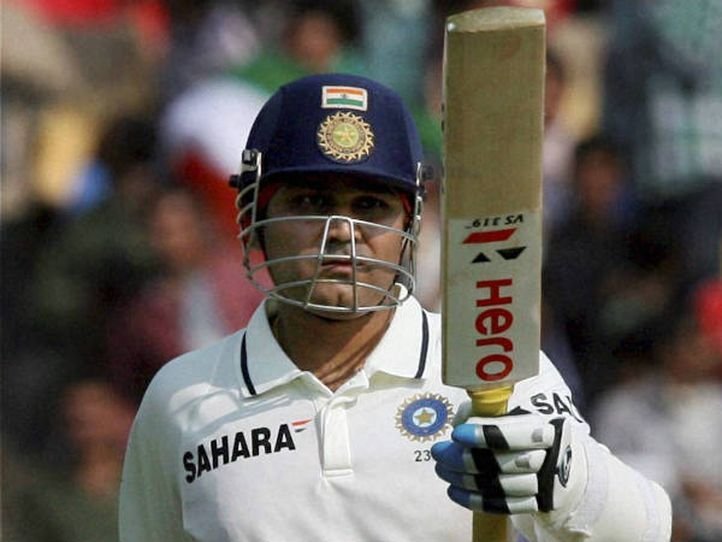 Some might consider it sacrilege but it may not be wrong to say that for a while — Sehwag was the best batsman in the Indian team; better than Sachin; better than Ganguly; better than Laxman and even better than Dravid. When he got going — and in his prime, he did that very often — India stood a very good chance of winning the match. He was the game-changer, the X factor… call it what you will. Ian Chappell once said, "Sehwag can change the course of a match with the ease of Moses parting the Red Sea." Indeed, he helped change the course of Indian cricket with same sense of ease.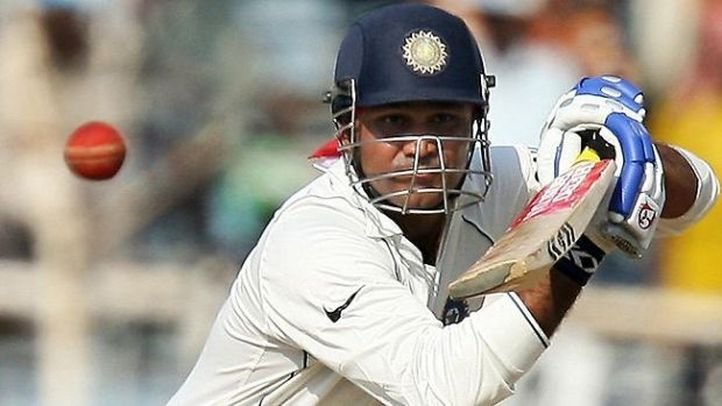 He had been out of the team for a while now — bad form and fitness kept him out. But every time a David Warner got going, one couldn't help but think that he was just a mere imitation. The swing of the bat, the ready retort, the unshakeable confidence, the twinkle in the eye, the reaching of the landmark with a six — all things that tell us Indian cricket won't be the same without him. So long Sehwag, you'll be missed.