At least 19 people were killed when a helicopter crashed in northwestern Siberia, Russia's Investigative Committee said Saturday.
Investigators said in a statement that an Mi-8 helicopter carrying 22 people had crashed Friday night outside the city of Novy Urengoy and that "19 people have died from multiple injuries at the scene, according to preliminary data".
The helicopter was flying from the Siberian region of Krasnoyarsk to the town of Urengoy in the Yamalo-Nenetsky region when it crashed Friday between 1400 and 1500 GMT, investigators said.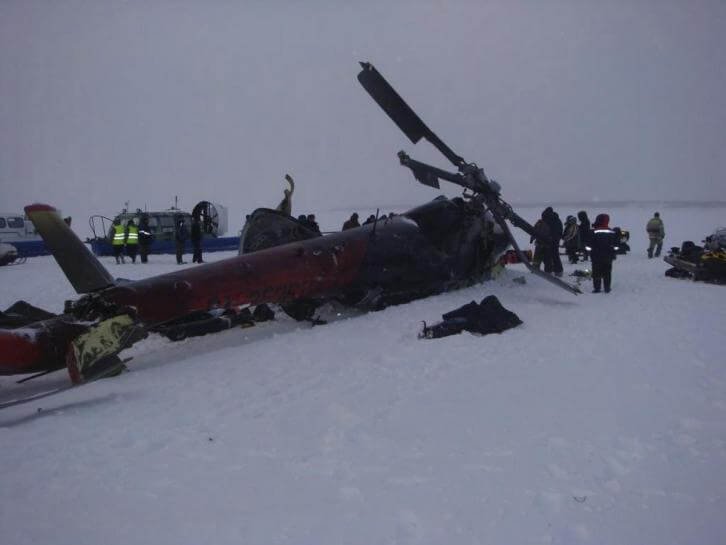 The regional branch of the emergencies ministry said it had been informed that a helicopter made a hard landing some 80 kilometres (50 miles) outside Novy Urengoy on Friday but did not initially report any casualties.
Emergency workers were dispatched to the scene and managed to save three people from the wreckage, the ministry said.
The survivors were transported to a hospital in Novy Urengoy, investigators said.
The Investigative Committee said that the crash could have been caused by a violation of flight safety regulations, a mechanical problem or difficult weather conditions.
A criminal probe had been launched to investigate possible violations, it added.
The emergencies ministry said that fog and difficult visibility conditions had hindered the search for the crash site, as well as the rescue operation.
A similar helicopter crash outside the western Siberian town of Igarka last year claimed 15 lives.
(Feature image source: AFP)