An explosion rocked the Chelsea neighborhood of Manhattan on Saturday night, injuring at least 29 people, authorities said, adding that they are investigating the blast as a criminal act not immediately linked to any terror organization.
Of the 29 people wounded in the incident, 24 have been taken to hospitals with various degrees of scrapes and abrasions from glass and metal, said Fire Department commissioner Daniel Nigro.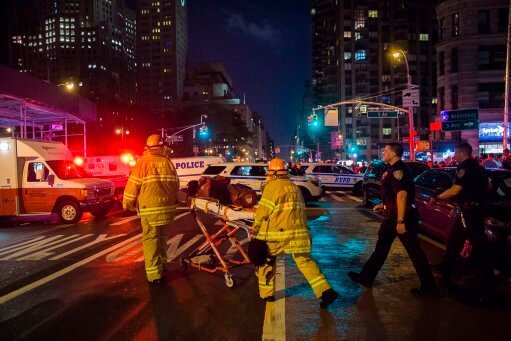 Mayor Bill de Blasio said early indications were that blast was intentional. He said the site of the explosion, outside on a major thoroughfare of a fashionable enclave in one of the most bustling areas of New York City, was being treated as a crime scene.
But he said there was no evidence of a "credible and specific threat" to the city. "We do not see a link to terrorism," he added.
"It is too early to determine what the incident was caused by. We believe it was intentional. A full investigation is under way."
A law enforcement source said an initial investigation suggested the explosion occurred in a dumpster but the cause was still undetermined.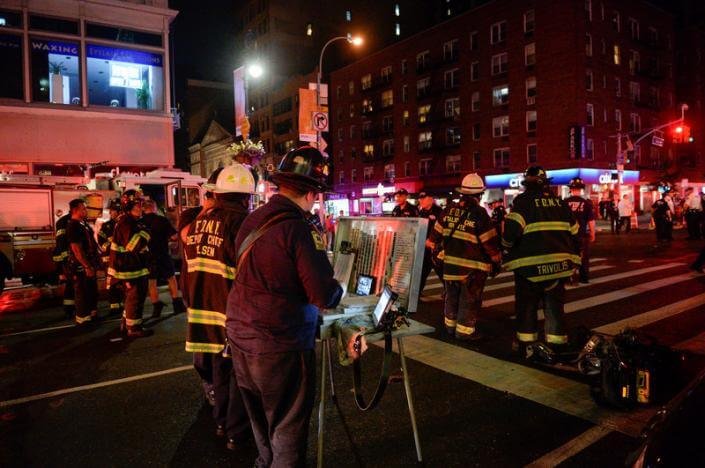 The head of the New York Police Department's special operations division said on Twitter that a "possible secondary device has been located" in the same general area. CNN reported that law enforcement sources believe an improvised explosive device caused the blast. 
US media on New York blast: 27th street device appears to be a pressure cooker with wires, phone and tape

— ANI (@ANI_news) September 18, 2016
President Barack Obama, who was attending a congressional dinner in Washington, "has been apprised of the explosion in New York City, the cause of which remains under investigation," a White House official said. "The president will be updated as additional information becomes available," the official added.
(All pictures sourced from Reuters)