A major fire broke out in Bihar's Darbhanga district on Sunday, killing at least three people and destroying around 1000 houses that were gutted in the blaze.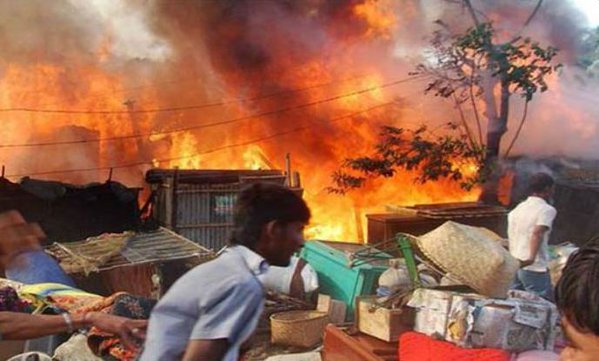 The tragedy unfolded in Nadiyami village from where the fire started spreading across many other villages, reports ANI.
Several fire tenders are relentlessly working to douse the flames, which eventually spread over a large area.
This is the second such incident in the state in less than a week. On Friday, at least 13 people were killed when a fire broke out in a house during a function in Aurangabad district of Bihar. 
More details on the incident awaited.
(Feature image source : ANI)