Austria and Germany threw open their borders on Saturday, 5 September, to thousands of exhausted migrants from the east, bussed to the frontier by a right-wing Hungarian government that had tried to stop them, but was overwhelmed by the sheer numbers of people.Left to walk the final stretch into Austria, rain-soaked migrants — many of them refugees from Syria's civil war — were whisked by train and shuttle bus first to Vienna and then by train to Munich and other cities in Germany.The last train carrying an estimated 1,000 refugees pulled into Munich from Austria at 1:30 am on Sunday, 6 September, bringing the total to have arrived in the Bavarian capital since Saturday to about 8,000.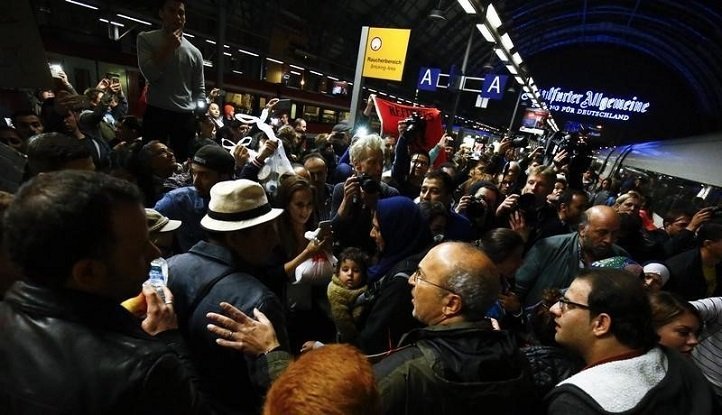 Police immediately ushered the arrivals onto another train bound for Dortmund on the opposite platform, cordoned off from onlookers in the main station terminal.Some who wanted to stay in Munich initially refused to get on the second train, which eventually set off with all the passengers about an hour later.Most of those who arrived on Saturday were bussed to reception centres in and around the Munich after being medically screened, fed and offered fresh clothing. Many said they were from Syria, while others were from Afghanistan or Iraq.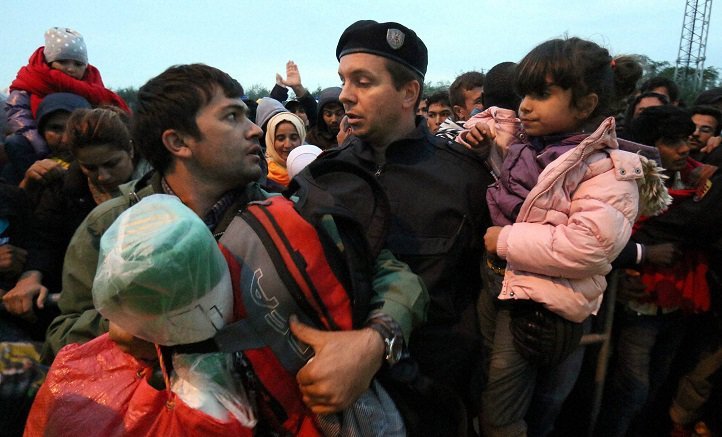 They seemed dazed by the calls of "welcome to Munich," from the few dozen well-wishers remaining at around midnight, as well as by their determination to thrust chocolate bars, bananas or bread rolls into their hands. A similar total is expected to arrive in Munich later.
Wrapped in blankets and sleeping bags, long lines of weary people, many carrying small, sleeping children, got off buses on the Hungarian side of the border and walked through the rain into Austria, receiving fruit and water from aid workers. Waiting Austrians held signs that read "Refugees welcome"."We're happy. We'll go to Germany," said a Syrian man who gave his name as Mohammed; Europe's biggest and most affluent economy was the favoured destination of most.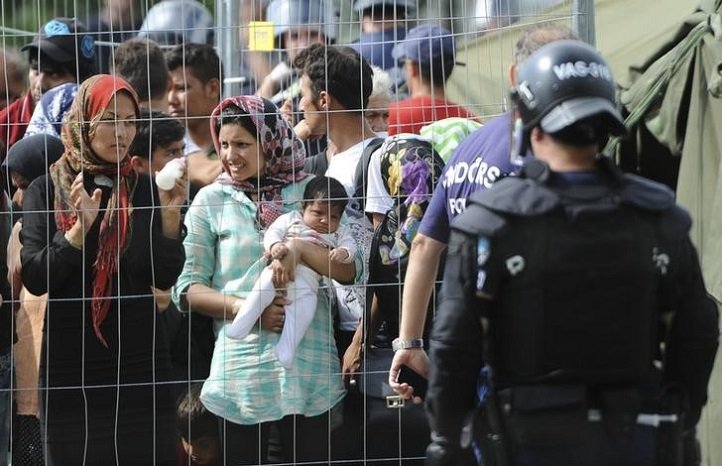 Austria said 9,000 people had crossed from Hungary on Saturday, 5 September. The Austrian state railway company OeBB estimated it would have transported 7,500 migrants before stopping services for the night, with the last train from the border due to arrive in Vienna at 2100 GMT.At the frontier with Hungary, Austrian police said the flow of people had slowed, with some still crossing on foot.Hungary insisted the bus rides were a one-off as hundreds more people gathered in Budapest, in what has become Europe's most acute refugee crisis since the Yugoslav wars of the 1990s.Almost emptied of migrants the night before, the main Budapest railway station was filling up again, a seemingly unrelenting human surge northwards through the Balkan peninsula from Turkey and Greece.
Here is a video showing the warm welcome received by refugees in Germany: