Authorities lifted curfew in four districts of Kashmir where schools were scheduled to reopen on Thursday, but the ban on movement of people continued in the rest of the six districts of the Valley as a precautionary measure.
Curfew has been lifted from Bandipora, Baramulla, Budgam and Ganderbal districts of the Valley but restrictions on the assembly of people under Section 144 CrPC continue in these districts as a precautionary measure, a police official said.
He said the curfew was lifted in order to facilitate the reopening of the schools in these areas following the government decision to this effect on Wednesday.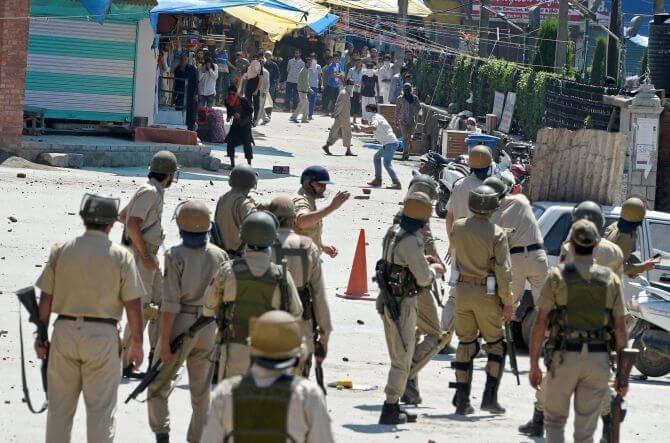 The government on wednesday modified its earlier order and announced opening of schools in these four districts from Thursday.
The schools were earlier scheduled to open on July 18 but the government had extended the summer vacations till July 25 in view of the unrest that has claimed 43 lives and injured over 3400 others.
While officials did not comment on whether the schools opened on Thursday, reports from these four districts said the educational institutions remained closed.
"Some staff members had arrived for duty at schools but returned home as no students turned up," Nazir Ahmad, a social activist from Bandipora, said.
Ahmad said even schools in Garoora, the native village of Education Minister Naeem Akhtar, remained closed.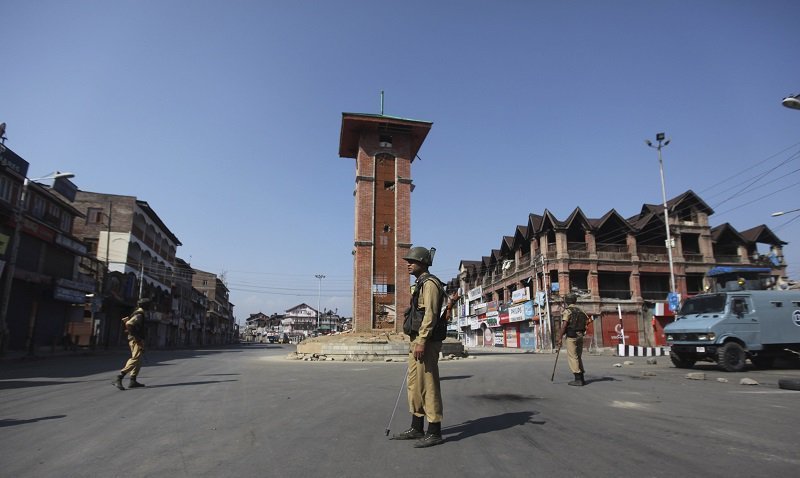 "Please do not expect people to risk the lives of their children," he added.
Unofficial reports received from Baramulla, Budgam and Ganderbal also spoke about schools not opening on Thursday.
Meanwhile, curfew continued in the remaining six districts of the Valley.
Normal life remained affected for the 13th day due to curfew and separatist-sponsored strike against the civilian killings in the clashes between protestors and security forces in the wake of killing of Hizbul Mujahideen commander Burhan Wani in an encounter on July 8.
The separatist groups, which are spearheading the ongoing protests, have, however, relaxed the bandh in the valley from 2 pm on Thursday till night.
The "relaxation" was announced by the separatist camp to allow people to stock essential commodities.
The strike will resume from tomorrow till July 25.