On a recent evening in a Midwestern US city, a middle-aged woman with bandaged arms and a missing thumb entered a crowded restaurant. Nearby, children coloured with crayons. Waiters rushed by.
The maimed woman, Rafida Ahmed, scanned the room nervously. The Atlanta financial executive has been hiding since Islamic militants wielding machetes attacked her on February 26 in her native country Bangladesh. During the assault, her husband – the Bangladeshi-American secular activist and blogger Avijit Roy – was hacked to death . Ahmed sustained four head wounds and her left thumb was sliced off.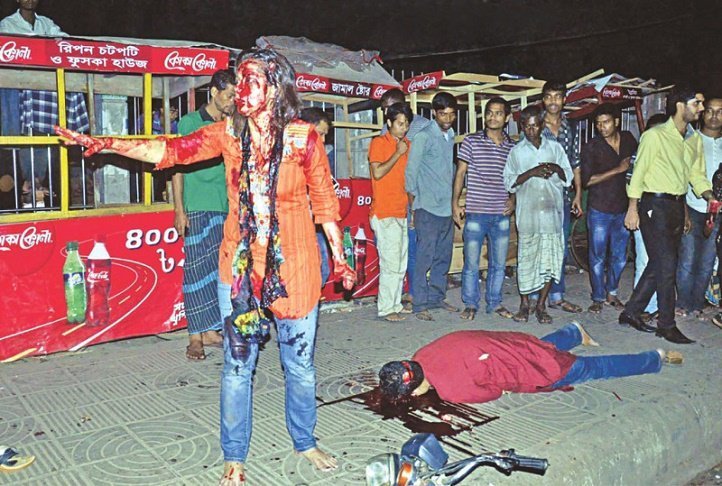 On May 3, the Indian-born head of al Qaeda in the Indian Subcontinent claimed responsibility for a string of attacks in Bangladesh and Pakistan, including Roy's.
In her first extensive interview since the attack, Ahmed criticized the Bangladeshi government for not responding more aggressively to her husband's slaying.
"This was well planned, choreographed – a global act of terrorism," she said. "But what almost bothers me more is that no one from the Bangladesh government has reached out to me. It's as if I don't exist, and they are afraid of the extremists."
Sajeeb Wazed, son of Bangladeshi Prime Minister Sheikh Hasina in an interview has said his mother offered private condolences to Roy's father. But the political situation in Bangladesh is too volatile for her to comment publicly, he said.
"We are walking a fine line here," said Wazed, an informal consultant for the ruling party, the Awami League. "We don't want to be seen as atheists. It doesn't change our core beliefs. We believe in secularism," he said. "But given that our opposition party plays that religion card against us relentlessly, we can't come out strongly for him. It's about perception, not about reality."
A spokesman at the Bangladesh embassy in Washington said he did not know why no one from his government had yet to contact Ahmed, who, like her late husband, is a dual Bangladeshi-US citizen.
"We are shocked at the killing of Avijit Roy and have taken all measures to find the culprits responsible for this heinous act," said spokesman Shamim Ahmad.
The US Federal Bureau of Investigation (FBI) has deployed agents to Dhaka and is working with Bangladeshi authorities, an FBI spokeswoman said. Agents met recently with Ahmed in the United States on Friday, Ahmed said.
Well known in his native Bangladesh, Roy was largely anonymous in his suburban Atlanta neighborhood, where the couple lived since 2006. By day, he worked as a Verizon software engineer. At night he was a prolific writer, emerging as a leading critic of religious extremism in Bangladesh.
Roy, 43, wrote eight books and moderated a blog called Mukto-Mona (Free Thinker).
To some, he was a provocative atheist, but his blog also reflected a strong belief in the value of civil debate, his stepdaughter Trisha Ahmed said.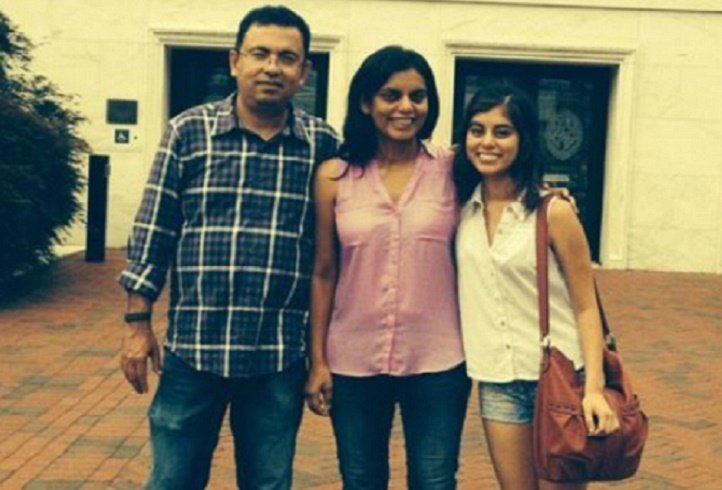 "My dad was building a community of secularists who thought rationally," she said. "He wanted to start a conversation and see where it would go."
Roy's activism began around the year 2000 after he moved to Singapore for graduate school. He moderated a Yahoo email group and the blog followed, said Bangladeshi-British activist Rayan Rashid.
"It was a pioneering group, quite popular, long before Facebook and Twitter," said Rashid.
Violence against secularists continues in Bangladesh. On March 30, a Roy supporter, Washiqur Rahman , was hacked to death in Dhaka by religious extremists.
After Roy's murder, a Dhaka man who had posted online threats was detained but not charged. Dhaka police have said they believe Roy and Rahman murders were committed by the militant group Ansarullah Bangla Team.
"This looks much scarier than we originally thought," Ahmed added.