New Delhi: Last Friday, when RSS publicity chief Manmohan Vaidya kicked a row by saying reservation policy in the country should be reviewed, a 41-year-old Dalit journalist from Rajkot had "had enough." 
Sunil Jadav, working as a freelance journalist for one and a half decade, decided to give up his prized possession in protest –  the 'Mahatma Jyotirao Phule Best Dalit Journalist' award he had received from Gujarat government in 2011. 
An author of 16 books and numerous articles, Jadav also received a cash prize of Rs 25,000 along with the citation of the award. After the Republic Day, Jadav will collect Rs 25,000, put them in an envelope along with his award and dispatch it to the office of Gujarat government. He doesn't feel the government will try to console him and refuse the returned award.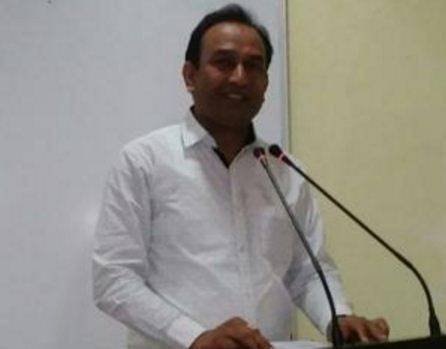 In an interaction with ScoopWhoop News, Jadav shares why he thinks there was no other way of protest, his challenges as a Dalit journalist and how vulnerable he feels. 
Excerpts from the conversation
SW: What led you to decide to return your award? Were it only the recent remarks against reservation by RSS publicity chief Manmohan Vaidya or something else? 
Sunil Jadav: In a way, Vaidya's anti-reservation remarks did mark the end of my patience. But this wasn't the only reason. I was really disturbed after the four Dalit youths were beaten up in Una last year. Secondly, there has been no progress in the case where three Dalit youths were killed by the Gujarat police in 2012. The three youths were skinned alive and shot dead by AK 47 rifles in Thangad town of Surendranagar district. 
At the time of Una incident, the Chief Minister Anandiben Patel had assured that justice will be done and the case will be heard in a special court. The state government made a number of promises to Dalits – from assuring land to Dalits to giving them Below Poverty Lines (BPL) cards –  but nothing happened. We also submitted a list of 22 demands to Prime Minister's Office. There's no response.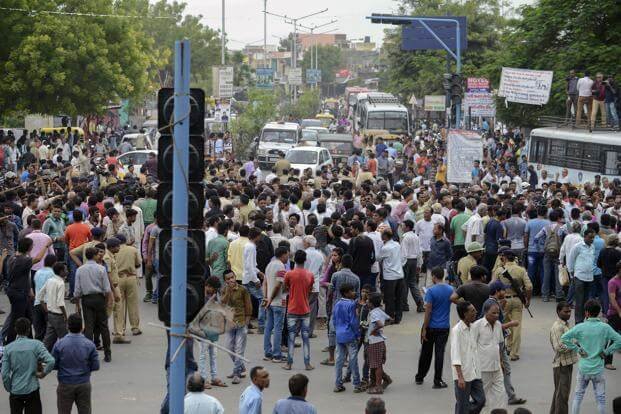 It was piling up. After hearing Vaidya's anti-reservation remarks, I thought it was enough. I was very sad and angry. By returning the award, I am registering my protest against the injustices Dalits face everyday. 
SW: Has there been any communication from the government after you made the announcement? 
SJ: No. Though I have received a lot of support from various social activists and Dalit leaders, I didn't hear anything from the government. I don't expect them to. 
SW: Why?
SJ: Because, RSS and BJP don't want Dalits to have their own identity. They don't care about Dalits. If they cared, then justice should have been long done. RSS & BJP support Dalit oppression and untouchability by clubbing them under Hinduism to further their Hindutva agenda.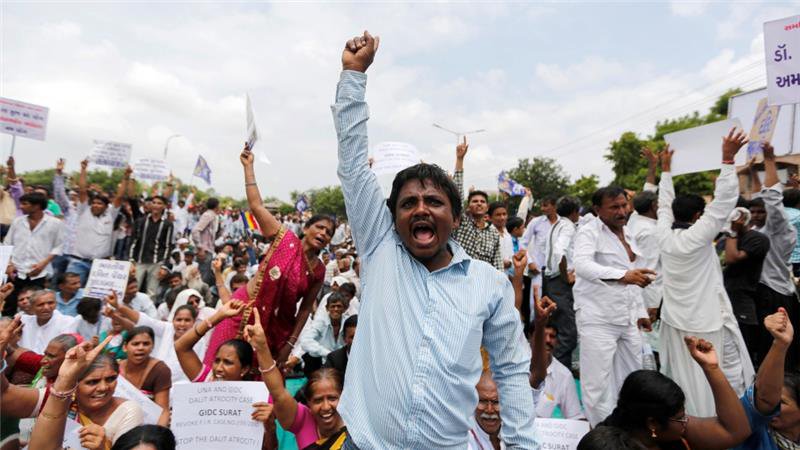 That's the reason most of the Dalits don't believe in Hinduism at all. 
SW: Tell us about your experience as a Dalit journalist? How different is it for a Dalit journalist to work in such an atmosphere?
SJ: It's very difficult to get space for a Dalit story to be published in press. The press never gives enough space or gives it due importance. That reflects in every newsroom. I have worked as a freelance journalist for a long time now. Recently, I sent an article on Manusmriti to three newspapers, I didn't hear back from them.  
When it comes to covering a story, people are cooperative. I think that's because they know I am educated and am able to write. 
SW: The condition of Dalits has largely remained unchanged despite 70 years of independence. Why does it look like that Dalits have been assertively vocal ever since the BJP came to power?
SJ: It's because the current government is aggressively and blatantly anti-Dalit. No Dalit will say that they were under a golden age under Congress rule. Our condition has hardly changed. But this government has made Dalits feel more vulnerable. 
SW: Are you saying you are vulnerable?  
SJ: Yes, I am. They can do anything to anyone. A former BJP MP beat made four life attempts on a local RTI activist in Gujarat. The last time the activist was beaten up, he had 32 fractures in his body.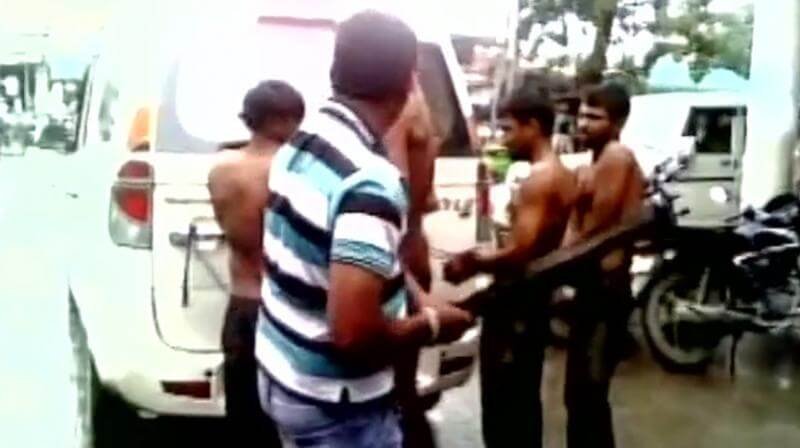 SW: What if the government agrees to your demands? Do you think the larger issues of social and economic justice for Dalits will be solved too if the state government implements what it has promised?
SJ: No, but at least there'll be a sense of security and justice among Dalits. The fight for social and economic justice is a long-drawn one . Dalits realize that they need political power to change their condition. We need to be in power to ensure our rights are not violated. 
SJ: I haven't thought about it. But if I get time, I'll definitely go and puncture Modi's balloon of 'Vibrant Gujarat' before the people.