The Supreme Court of India announced the historic judgement in the decades-old Ram Janmabhoomi-Babri Masjid land dispute case, today.
According to the judgement, the disputed land will be given to Ram Janmabhoomi Nyaas and a suitable plot of 5 acres is to be given to the Sunni Waqf Board in Ayodhya, for the construction of the mosque.
Supreme Court: Hindus consider Ayodhya as birthplace of Lord Ram,they have religious sentiments,Muslims call it Babri mosque. Faith of Hindus that Lord Ram was born here is undisputed. #AyodhyaJudgment

— ANI (@ANI) November 9, 2019
SC has directed that a trust should be established for the construction of the temple within the next 3 months.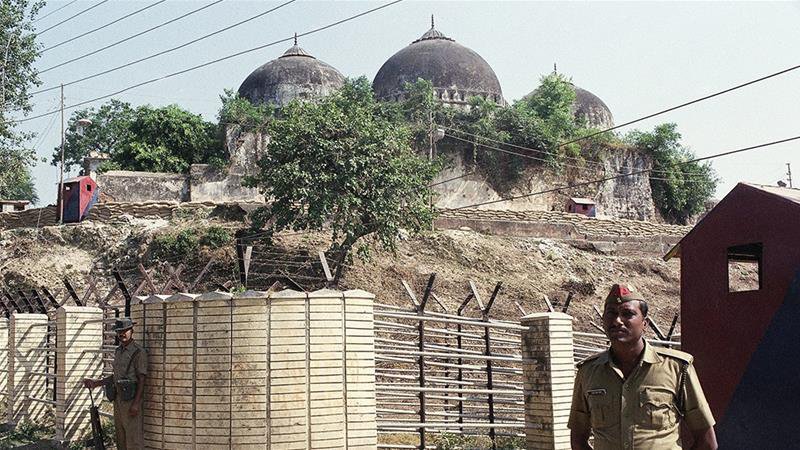 Reading the judgement, CJI Ranjan Gogoi, said:
Archaeological evidence cannot be brushed aside as conjecture and hypothesis. Babri Masjid was not constructed on vacant land but on a Hindu structure. Archaeological evidence supports an underlying structure of Hindu origin.
The judgement that was announced unanimously by the apex court also respected the sensitivity of the issue. It read:
Faith and belief of Ayodhya being birthplace of Ram is undisputed so is that of Muslims to worship at the mosque. It is clearly established that while Muslims offered prayers inside the inner courtyard, the same was done by Hindus in the outer courtyard.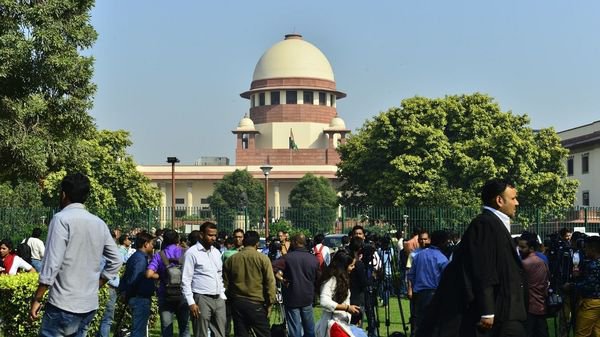 The apex court also said that there is no evidence of the Muslims abandoning the mosque.
Though there were obstructions, Muslims continued to offer namaz inside the inner courtyard. Mere existence of a structure beneath the mosque cannot lead to a title today even if the SC finds that it was a Hindu temple.
The court also dismissed the Shia Waqf Board's plea against the Sunni Waqf Board claiming the Babri Masjid. It also ruled that Nirmohi Akhara's suit is not maintainable and it has no priestly rights on the disputed land. 
The judgement of the Supreme Court dismissed the Allahabad's HC decision of dividing the disputed land into three parts.