If I ever had any doubts about my great nation's consistent ability to celebrate mediocre mindlessness, the Baahubali franchise puts that to rest. Actually, Baahubali 2 buries it and builds a CGI mausoleum over it. 
The film rests on four primary pillars and none of them has anything to do with filmmaking.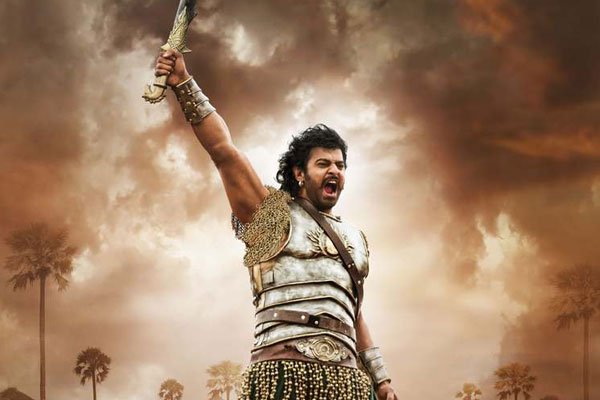 Firstly, it panders to our basest, most feudalistic impulse- to bow down to a figure of immense power. In Baahubali 2, every  non-Prabhas person on screen has only one function, to gape at the man and his watermelon biceps with unhinged, maniacal admiration. Starting from his adopted mother (Ramya) to his arch nemesis, Bhallala Deva (Rana Daggubatti), Amarendra Baahubali elicits varying degree of awe of almost sexual nature in everyone. 
The second pillar of the film is its fervent Hinduism. The way it constantly tells us that Baahubali is a demi-god, persistently drawing parallels with Krishna, Shiva and Vishnu. It reassures us by elucidating what our right-wing leaders have been blaring about for a decade or so. Ancient Indians did discover everything from nuclear bombs to flying machines. If you don't believe us, look at how Baahubali turns his ship into a flying machine with a flick of a sail.
The third pillar of Baahubali 2  is its unmasked misogyny. If in Baahubali 1, Shiva (Prabhas) very gleefully violates and subjugates the warrior Avanthika played by Tammanah Bhatia. Here, his father shows admiration for another warrior princess, Devasena (Anuskha Shetty)  by deliberately foiling her attempts to hunt down some errant pigs.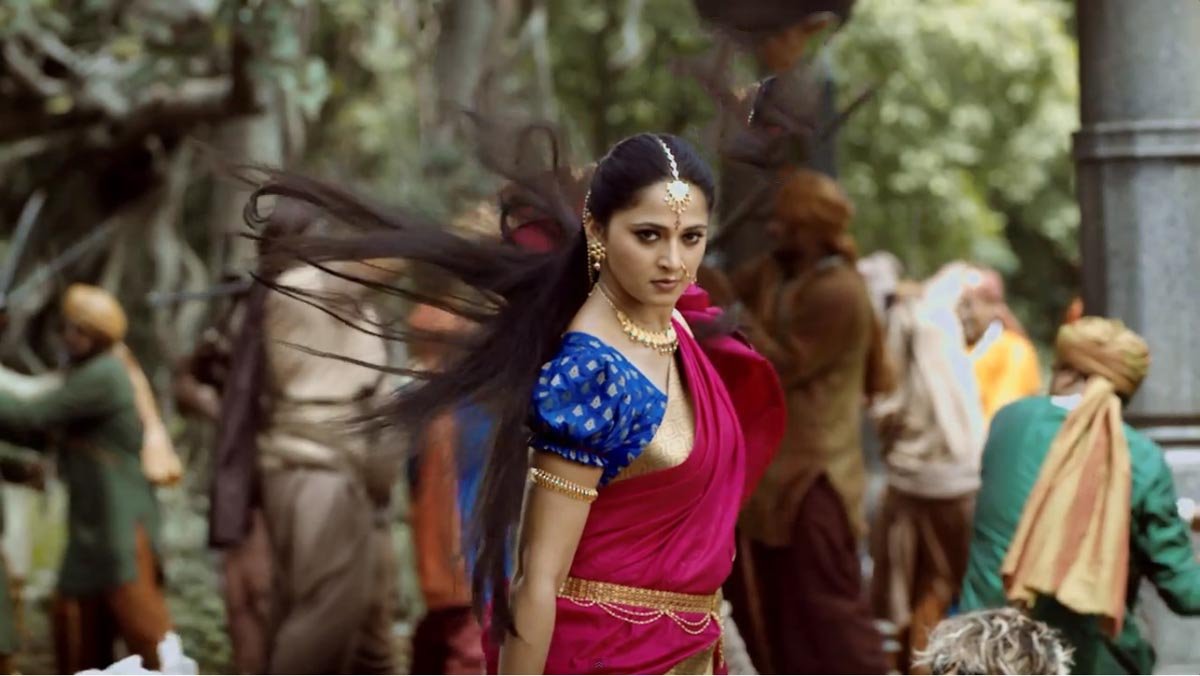 Because a woman always needs to be shown her place in the world. 
The fourth  pillar of the franchise is the most obvious one. Us, the unsuspecting, unquestioning, easy-to-please Indian audience and our bovine-like ability to chew on everything, no matter how toxically it lines our stomach, and keep our peace. 
Baahubali 2 is actually more of a prequel than a sequel, but am sure you know that. What with all the why-did-Katappa-kill-Baahubali hoopla. Come to think of it, Baahubali 2 is Baahubali 1 with a different female lead. 
It involves Prabhas jumping off a lot of CGI things and breaking a lot of CGI things. In fact, if there is a CGI monument, elephant or bull on screen, you can be assured that Prabhas will either mount it or break it with bare hands (in slow motion). The female lead here, like in Baahubali 1, wears the garbs of independence only to be reduced to a pool of compliance in front of the overwhelming masculinity of Baahubali. 
So brave and strong is Baahubali that he skewers, eviscerates, beheads and otherwise inconveniences tens of thousands of men of different shapes and sizes before finally settling down in his CGI palace. 
Prabhas maybe the protagonist of the film, but he like all other male characters in the Baahubali franchise, is a unidimensional caricature who talks like a professional wrestler plugging his next feud.
To talk about the rest of the cast and their performances would be to go against the very spirit of the Baahubali franchise, which is to celebrate only one man, so I will not talk about them. 
All said and done, nothing will stop Baahubali 2 from earning hundreds of crores in the box office. Least of all, this review. Baahubali stands for a new India. A country that has become a bloodthirsty audience or one suffering from attention deficit (how many disemboweling do you have to see to get the idea?). We have no grace and wisdom in our speech. We strut with arrogant pride. We are Baahubalis!