With International Yoda Day (June 21) right around the corner, Baba Ramdev is all set to take over as the brand ambassador of the event. On Wednesday, he was reportedly at Doordarshan Bhawan, the headquarters of the public national broadcaster, as part of a televised event to be aired on June 21.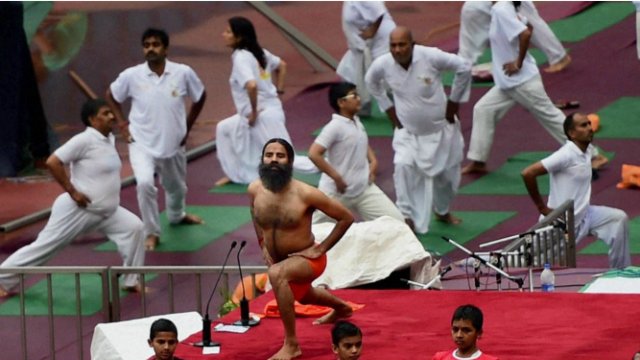 But while he'd been called to talk about yoga, the Indian Express reports that the yoga guru also ensured that he spoke of the importance of using swadeshi products, subtly promoting Patanjali, his own brand of swadeshi, ayurvedic (herbal) products. He said that his brand is making quality products at low prices, products which private companies otherwise sell at very steep prices. Subtle.
Apart from the Doordarshan interview, he has a busy schedule. Ramdev will also be seen on June 19 at Delhi's Rajpath, to perform a special yoga session. Almost 27,000 people are expected to be participate in the event. 
Before that, he will be seen in Dubai, on June 18, where he is acting as the Chief Guest for an event organised by the Indian government in collaboration with Dubai Sports Council.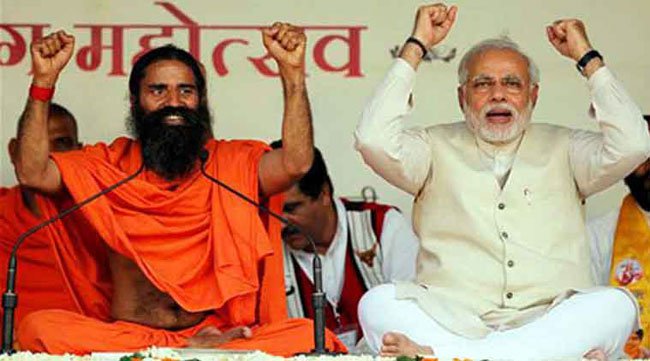 During the valedictory session of the 4-day long Yoga festival in Chandigarh, which kicked off last Sunday, Ramdev said : 
"Owing to bad diet habits and unsuitable lifestyle, people suffer from diseases. Yoga is the only way to overcome all the physical and mental diseases. Yoga is about all the physical and mental exercises and yama, niyama and good diet plan."
And then he concluded with this mixed message: 
"I am against homosexuality, but love everyone as a teacher, guide and as a member of this big family of 700 crore people,"