If you are single and looking to rent an apartment in one of the prominent societies of South or West Pune, you're in for a tough time. We suggest you to look elsewhere, for Pune's posh societies in P impri-Chinchwad have stopped giving places out on rent to potential tenants if they are unmarried.
And why is this happening? Because young, single men and women party, listen to loud music and have people visiting them according to the managing committee of one of these societies.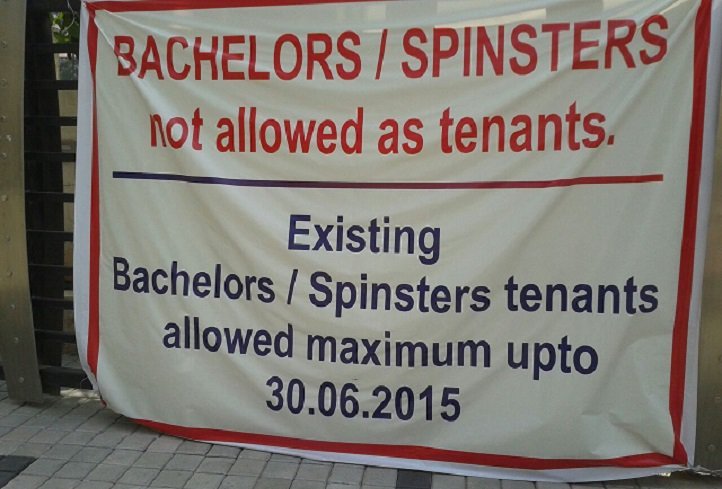 A hoarding at The Royal Imperio Society in Pune. (ScoopWhoop Photo)
The managing committees of the following societies have allegedly refused to give flats on rent to singles — Deepmala and Royal Imperio at Konkane Chowk near Pimple Saudagar, Vasant Avenue near Shiv Sai Lane and Mahalaxmi Society.
A resident of one of these societies, who informed us of the situation and spoke to us on a condition of anonymity said, "The bachelors are facing huge trouble here. Such unjustified norms are making their lives difficult."
"Because of these particular 10-12 societies, the rest of them are getting influenced and also charging sky-high rates as they have many options available for a single flat," he added.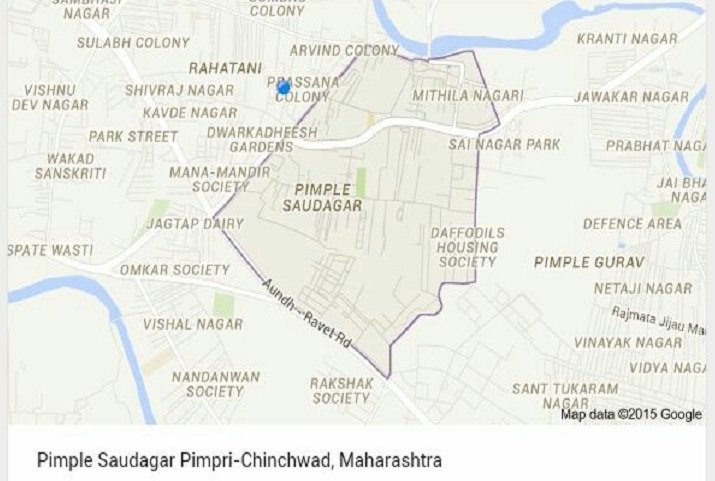 Source: Google Maps
We then contacted the chairman of Royal Imperio Society, Bhagwat Zope, who told us that this rule was indeed in place.
"Yes, we are not allowing single men and women since last June," said Bhagwat.
"There is no such rule by the government but the members of the managing committee have jointly taken this decision," he said.
Pune is the seventh-most populous city in India and the second largest in the state of Maharashtra and is known for being home to a lot of colleges and vocational institutions, and therefore, to a large young population.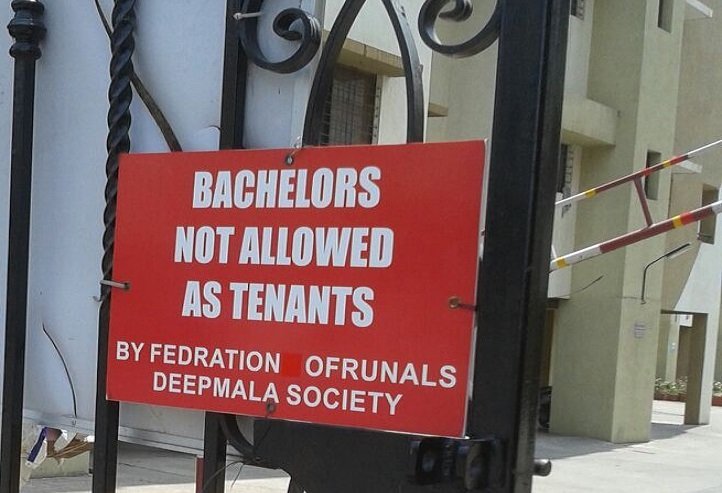 A notice seen outside the gate of Deepmala Society in Pune. (ScoopWhoop Photo)
The societies are not only restricting the new applicants, they have also have given an ultimatum to the existing unmarried occupants to vacate their accommodations by a certain date.
Singled out singles across India
Bachelors in Delhi, apart from facing discrimination over being unmarried, also face a religious wall while house-hunting.
Aamir, a journalist by profession, said that he had to move thrice within a single month just because he is a Muslim bachelor and is believed by landlords to be 'brain-washed' at any point of time.
"I faced this problem several times in the city. Be it CR Park or Mayur Vihar, they never want to give flat on rent to a Muslim bachelor," Aamir told ScoopWhoop.
This remains true for single young men in many areas in Mumbai as well.
Rules like these are compelling young men and women to pose as married couples to be able to find accommodations. People move for work or for education to bigger, metropolitan cities and towns and constitute a large part of the single tenant-demographic.
Have you had a similar experience? Write to us about it.